New Jersey National Parks! We've got eleven incredible national park sites for you to see on your next visit to The Garden State.
I'm a native New Yorker who's spent plenty of time next door in the beautiful garden state of New Jersey.
I've been to so many of these amazing places since retiring from teaching in 2018. Did I mention that I taught history? I spent a lifetime teaching about the history behind these momentous sites. Then I got to see them firsthand. And now I'm sharing the stories of these incredible places with you. It doesn't get any better than that!
To be clear, this list includes national park sites (as in sites managed by the National Park Service) as opposed to full-fledged national parks.
We're going to give you eleven reasons why you'll want to make New Jersey your next vacation destination.
---
Why Should You Trust Us When It Comes To New Jersey National Parks?
You should probably know that we don't just make this stuff up out of thin air. My sons have spent their entire adult lives exploring and filming America's national parks and public lands.
As for me, I'm a retired lifelong educator and a proud dad of these two wonderful guys who are hopelessly obsessed with the national parks. I taught history for over a quarter of a century. Now I enjoy researching and writing articles for More Than Just Parks. I'm always on the hunt for topics where nature and history intersect so please feel free to share any ideas that you might have with me.
We've worked with the National Park Service, the Department of Interior, and the U.S. Forest Service for years creating films on important places and issues. Our work has been featured in leading publications all over the world and even some people outside of our immediate family call us experts on the national parks.
---
New Jersey National Parks
Table Of Contents For New Jersey National Parks
---
#1. Appalachian National Scenic Trail
Need a good stretch of the legs? How about the longest hiking trail in the world?
The Appalachian National Scenic Trail is a marked hiking trail that runs from Springer Mountain in Georgia to Mount Katahdin in Maine. Just how long a hike is that? Approximately 2,200 miles.
The original concept for the Appalachian Trail was the brainchild of Benton MacKaye. MacKaye was a forester, planner and social reformer who wrote a 1921 article in the Journal of the American Institute of Architects first proposing it.
---
Benton MacKaye
In MacKaye's original vision, the Appalachian Trail would put back together the various parts of American life that were rapidly coming undone in the early 20th century.
It would fuse leisure and industry, environment and labor, community development and wilderness preservation into an interrelated project.
---
Giving City Dwellers An Escape
MacKaye wanted to give city dwellers an escape from their humdrum urban existences. His bold proposal was nothing less than a wholesale reinvention of social life, economic organization, and land use.
The trail was built by private citizens and completed in 1937. It is managed by the National Park Service, U.S. Forest Service, Appalachian Trail Conservancy, numerous state agencies and thousands of volunteers.
It's a truly magnificent hiking trail traversing the scenic, wooded, pastoral and wild lands of the Appalachian Mountains.
---
You're Never Too Old Or Young To Hike The Appalachian Trail
Think you're too old for the Appalachian Trail? Think again! M.J. "Sunny" Eberhart strode into the record books as the oldest hiker to complete the Appalachian Trail. Eberhart is an 83 year old from Alabama who is best known for by his trail name Nimblewill Nomad.
At the other end of the age spectrum, we have five-year old Harvey Sutton who completed the Appalachian Trail over the summer. Nimblewill and Harvey prove that you're never too old or young to complete this amazing trek.
---
#2. Delaware Water Gap National Recreation Area
If you're looking to get away from it all then Delaware Water Gap National Recreation Area may be an ideal New Jersey national park for you.
Outdoor adventures include biking, fishing, and hiking. There are indoor adventures, too, which include fine dining, shopping and the oldest jazz club in the country.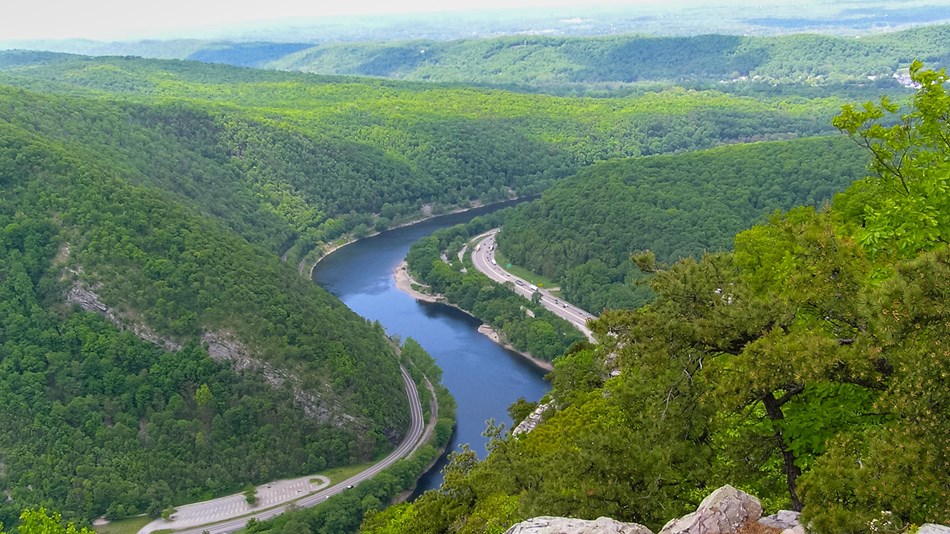 This National Recreation Area offers the public over 150 miles of hiking trails of every ability level to give you options to get out in the woods for a little while.
Or, if you prefer the water, then check out the many canoe and kayak rentals which are offered there.
There's also camping, fishing and even hunting.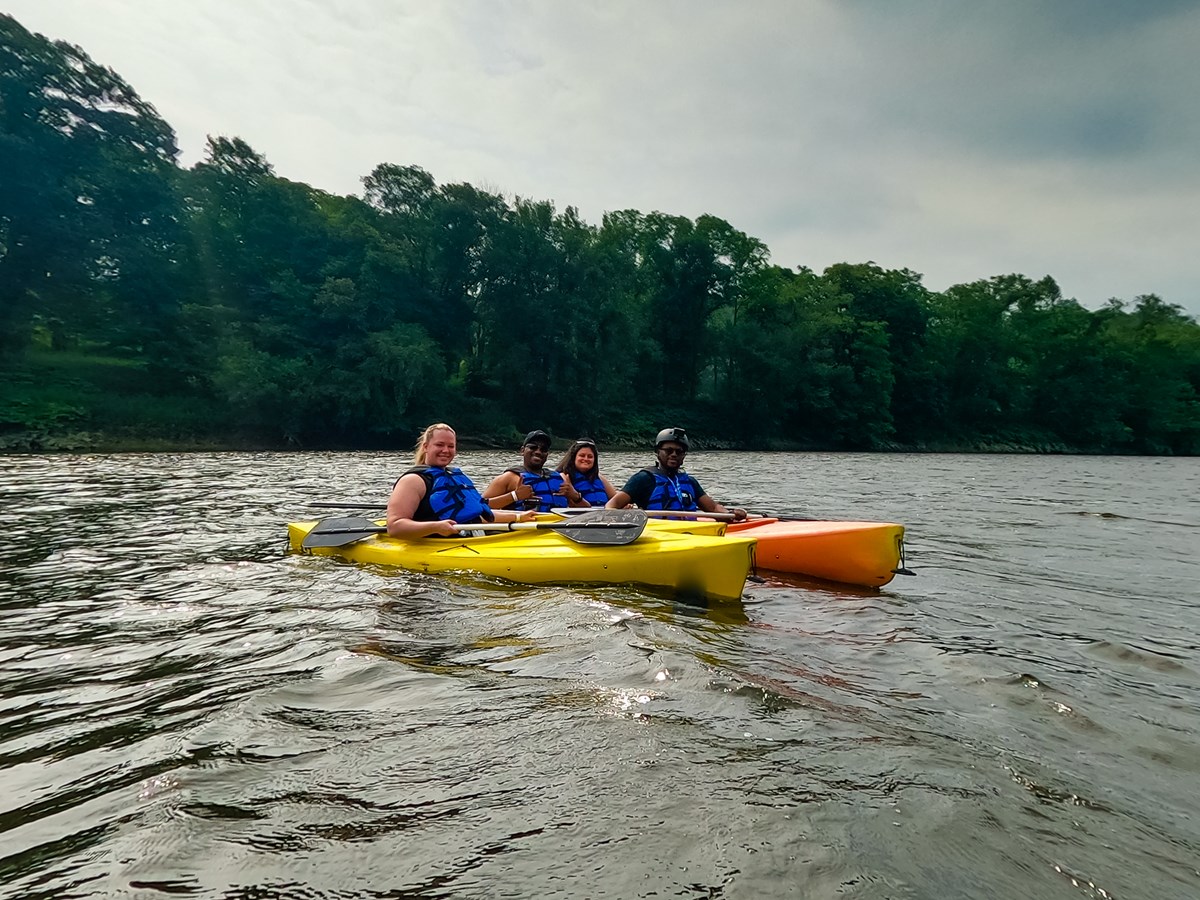 ---
New Jersey National Parks
#3. Ellis Island
America is a national of immigrants and their history often began at Ellis Island. Today it's is a historical site, but it opened in 1892 as an immigration station. It served this purpose for more than 60 years until it closed in 1954.
Ellis Island saw millions of newly arrived immigrants pass through its doors. It has been estimated that close to 40 percent of all current U.S. citizens can trace at least one of their ancestors to Ellis Island, which is truly amazing.
Today visitors can explore the National Immigration Museum. You can walk the halls of the former processing station just as so many people did over so many years.
If you want to learn more about your own story then you can also visit the Family History Center to learn about where you fit in the continuum of American immigration. There's an incredible collection of arrival records for people looking to retrace their ancestry and their family's journey to the United States.
---
#4. Gateway National Recreation Area
Spanning 27,000 acres from Sandy Hook in New Jersey to Breezy Point in New York City, Gateway National Recreation Area is both the gateway from the ocean into New York Harbor, and the gateway to the National Park Service for millions of visitors every year. Gateway offers green spaces and beaches alongside historic structures and cultural landscapes.
There's so much to see and so much to do at this magnificent recreation area.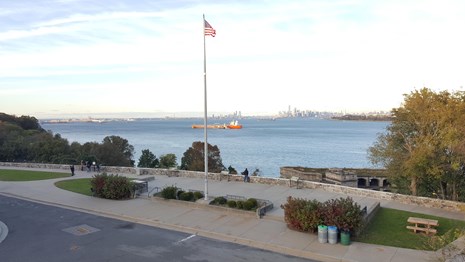 ---
Outdoor Activities at gateway
Outdoor activities at Gateway include the following:
Archery: The Floyd Bennett Field archery range is open from daily between Feb. 1 and Nov. 30, and closed from Dec. 1 through Jan. 31. You must have a permit for archery.
Bicycling: Bicycling is a great way to see Gateway National Recreation Area. There are multi-use paths and greenways in all three units of the park. Class 1 and Class 2 E-bikes are also allowed on routes open to traditional bicycles throughout Gateway.
Bird Watching: Gateway hosts more than 325 species of birds. Some are migratory, others are here year-round. If you're new to birding there are programs for beginners at both the Jamaica Bay Wildlife Refuge and Sandy Hook.
Boating: Hand-launched privately-owned small boats (canoes, kayaks, and rowboats) may be launched from various sites around the park. These sites include (but are not limited to) Floyd Bennett Field's seaplane ramp, kayak launchs at North Channel Bridge, Riis Landing and Canarsie Pier and Beach Area C and Horseshoe Cove in Sandy Hook. (Source: NPS)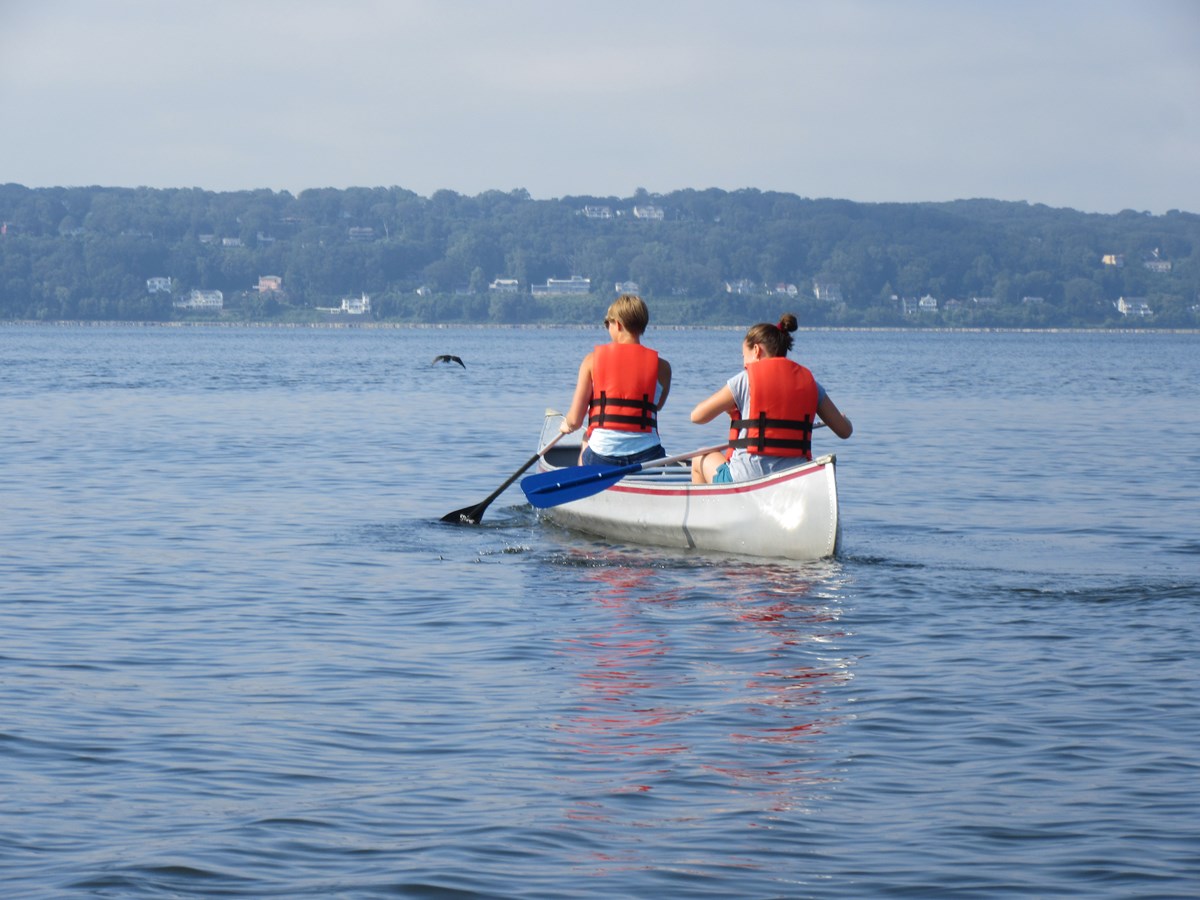 ---
but wait, there's more
We're not finished with all of the wonderful outdoor activities. If we haven't found one that's for you then how about the following:
Camping: Up to four people may camp at a single site. Larger families and groups will need to reserve multiple camp sites. Sites are large enough for one large tent or two small tents. Capacity may be reduced for safety considerations. Fourteen nights is the maximum stay.
Fishing: Saltwater fishing is the only type of fishing allowed at Gateway.
Running & Walking: There are paths to run in each of the units. and both Great Kills and Sandy Hook have multi use paths.
Swimming: Lifeguards are on duty at Great Kills Park, Jacob Riis Park and Sandy Hook from 10 am to 6 pm through Labor Day. There will be no lifeguards after Labor Day. Swiming is only allowed at lifeguarded beaches while lifeguards are on duty. (Source: NPS)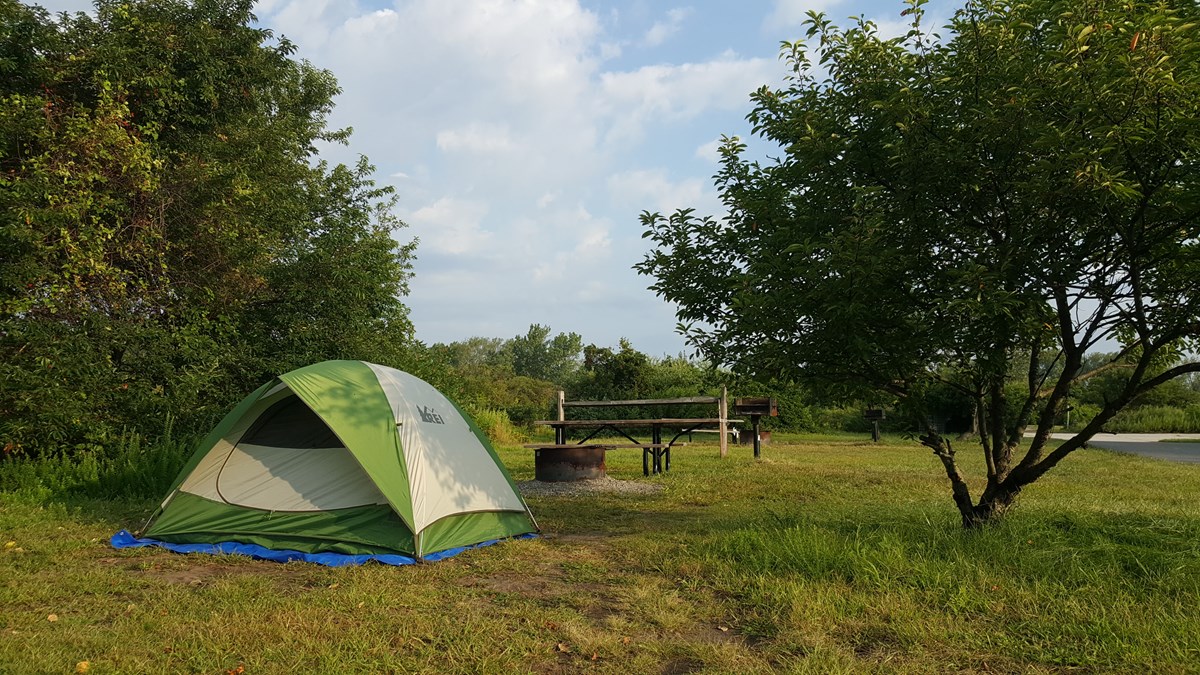 ---
indoor activities at gateway
Indoor areas offer a great way to escape the outdoor weather and to learn more about the park areas. There are vistitor centers in all three units of Gateway that feature hands-on exhibits, bookstores, and rangers or volunteers available to answer questions. Click on each location below to learn about the facilities in each area.
The Jamaica Bay Wildlife Refuge and Sandy Hook Visitor Centers are open on Saturday and Sunday from 10 am to 4 pm. All other visitor centers, history houses, and ranger stations remain closed at this time. Visitor centers, history houses, and ranger stations are closed on Thanksgiving Day, Christmas Day, and New Year's Day.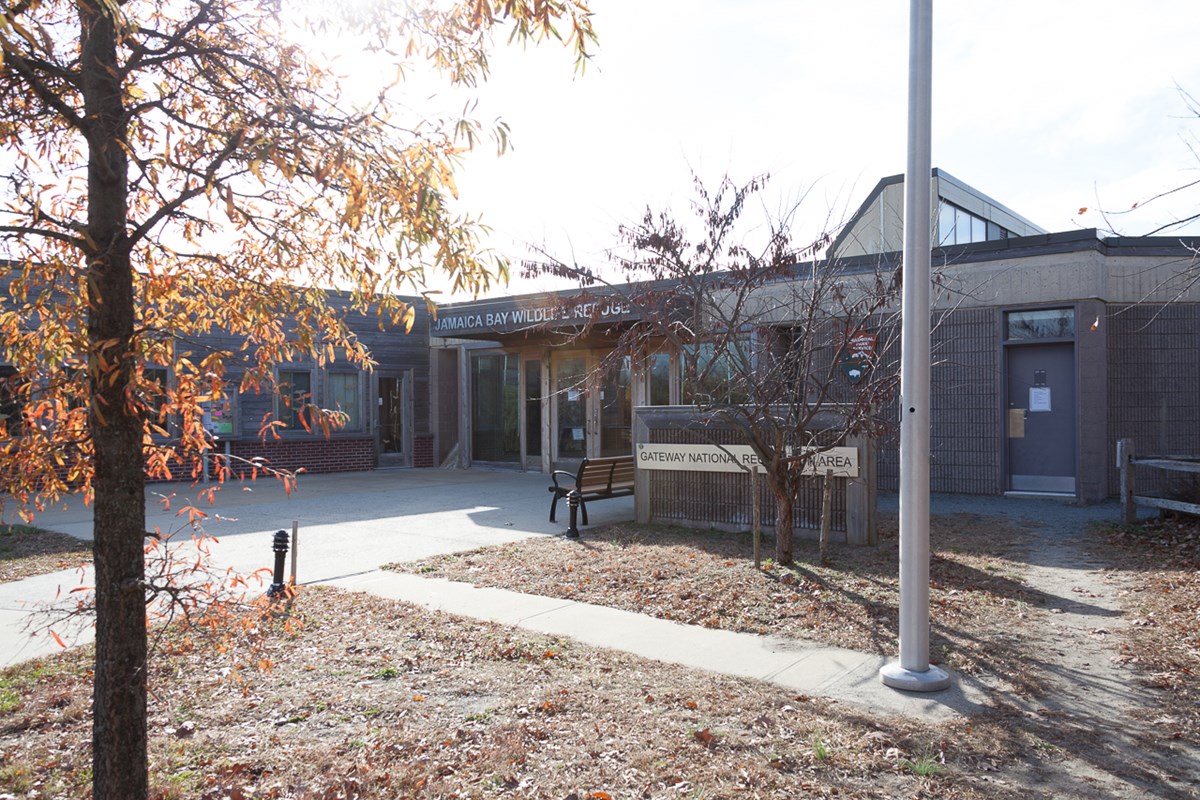 ---
#5. Great Egg River Harbor
Imagine a river system which picks up the waters of 17 tributaries on its way to Great Egg Harbor and the Atlantic Ocean.
Established by Congress in 1992, nearly all of this 129-mile river system rests within the Pinelands National Reserve.
Activities along this magnificent river include: Backpacking, Biking, Bird Watching, Boating, Camping, Fishing, Hiking, Hunting, Kayaking, Nature Walks, Stargazing, and Wildlife Viewing.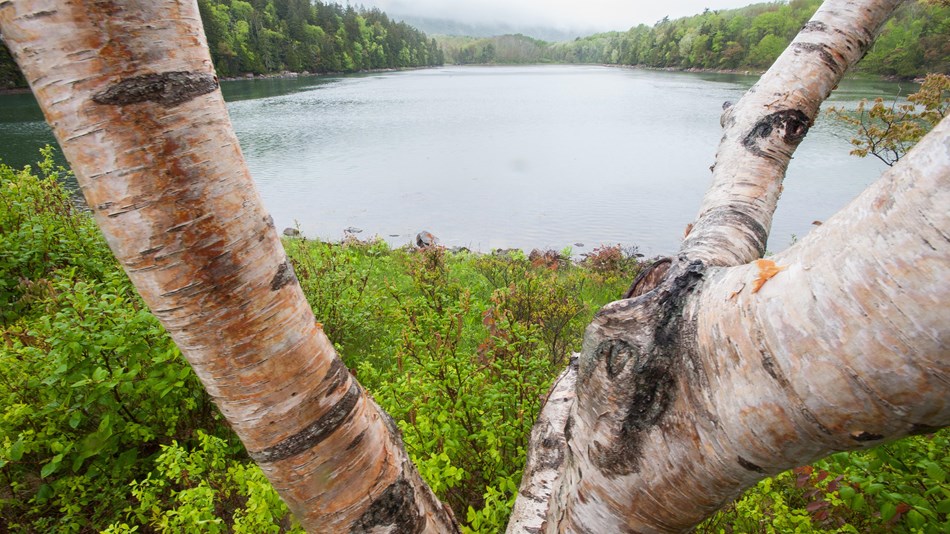 ---
New Jersey National Parks
#6. Lower Delaware National Wild & Scenic River
As a retired history teacher and a lifelong history buff I love a good story. And the Lower Delaware National Wild & Scenic River has got one!
It's the largest free-flowing river in the eastern United States. The Delaware River runs past forests, farmlands, and villages, and it also links some of the most densely populated regions in America.
I spent four years as a child living in Easton, Pennsylvania and fished every summer along the banks of this mighty river.
---
there's history too
I loved teaching about the Revolutionary War and one of my favorite battles was the one George Washington fought after his historic crossing of the Delaware River.
During the summer and autumn of 1776, the Continental Army under George Washington suffered a string of defeats in New York and northern New Jersey, necessitating the army's retreat across the Delaware River to Pennsylvania.
Faced with expiring enlistments and plagued by inadequate supplies, on Christmas Day, 1776, Washington led 2,000 troops in a bold crossing of the Delaware River. Early the next morning, the Continental Army attacked the surprised Hessian garrison. Nearly 1,000 Hessians were captured, along with their cannon and supplies.
You can visit Washington's historic crossing at Washington's Crossing, N.J. and Washington's Crossing, PA.
---
#7. Morristown National Historical Park
Morristown National Historical Park commemorates the sites of General Washington and the Continental army's winter encampment of December 1779 to June 1780, where they survived through what would be the coldest winter on record.
The park also maintains a museum & library collection related to the encampments & George Washington, as well as items relating to pre- and post-Revolutionary America.
I recommend visiting the Washington Headquarters Museum. Points of interest there include: the American Style Gallery, Military Galley, Lloyd W. Smith Gallery and Ford Mansion.
---
Outdoor Activities
It's not just about the history however. This is a place where history and nature come together. Outdoor activities include:
Hiking: The park contains roughly 27 miles of designated, marked, hiking trails. The 2.25 mile Yellow Trail connects the key historic and interpretive sites throughout Jockey Hollow. The White Trail/Grand Loop Trail is the longest trail in Jockey Hollow at 6.5 miles in total. Other hiking trails include the Blue Trail, 3 miles roundtrip, that has the best view from on top of Mt. Kemble.
Biking: Bicycles are only allowed on the 3 mile long paved Tour Road. Off trail biking is not allowed in the park.
Bird Watching: Many species of birds have been observed within the park. Some of the best areas to observe birds include the Wick House Orchard and in meadows throughout the park.
Horseback Riding: Approximately 10.5 miles of designated horse trails are available to riders. (Source: NPS)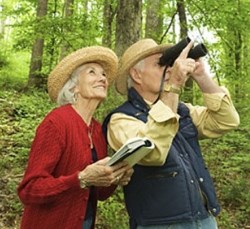 ---
---
#8. New Jersey Pinelands National Reserve
New Jersey's nickname, The Garden State, is well earned. A case in point is the New Jersey Pinelands National Reserve.
It was established by Congress in 1978 as the country's first National Reserve. It's classified as a United States Biosphere Reserve. It includes portions of seven southern New Jersey counties, and encompasses over one-million acres of farms, forests and wetlands. It contains 56 communities, from hamlets to suburbs, with over 700,000 permanent residents.
The reserve is home to dozens of rare plant and animal species and the Kirkwood-Cohansey aquifer system, which contains an estimated 17 trillion gallons of water. (Source: NPS)
So, what is there to do? What is there not to do! Outdoor activities include: Auto Touring, Backpacking, Biking, Bird Watching, Boating, Camping, Cross Country Skiing, Fishing, Hiking, Horseback Riding, Hunting, Kayaking, Star Gazing, Swimming and Wildlife Viewing. In other words, it's got it all!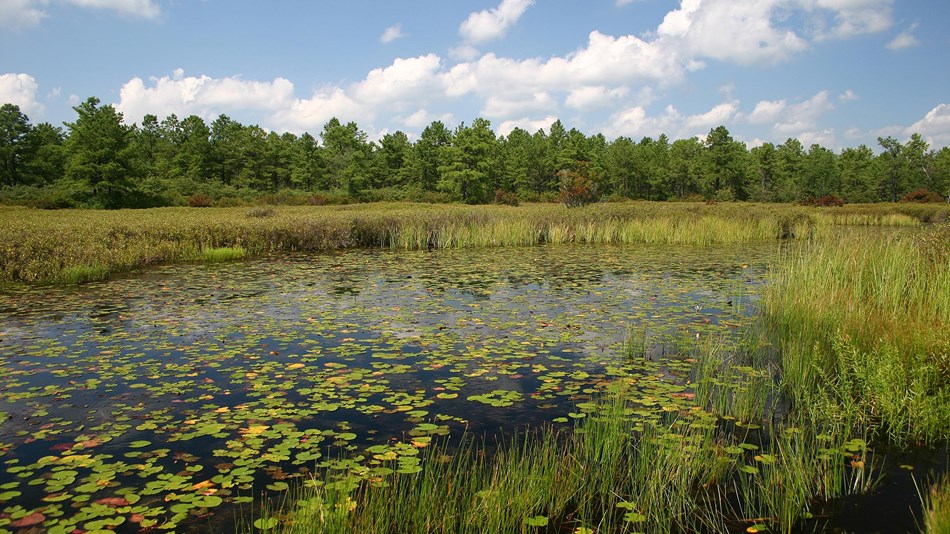 ---
#9. Paterson Great Falls National Historical Park
New Jersey played an integral part in America's Industrial Revolution. In 1792, Paterson was established. It was America's first planned industrial city, which centered around the Great Falls of the Passaic River.
Visitors can take self-guided outdoor tours. Here you will find a National Natural Landmark, the Great Falls of the Passaic River.
There's also a National Engineering Landmark. A walk through Upper Raceway Park takes visitors along the beginning of the raceway system and past just a few of the many mills that benefitted from it.
These raceways that were built in the late 18th- and early 19th-centuries, to take advantage of the nearby water power, were engineering marvels.
---
New Jersey National Parks
#10. Thomas Edison National Historical Park
How many national parks can boast a place which celebrates a wizard? I can only think of one-Thomas Edison National Historical Park. Of course the wizard in question would be the Wizard of Menlo Park.
That's the name which was given to man who brought the magic of electricity into peoples homes. Of course, he did far more than that.
One of the most famous and prolific inventors of all time, Thomas Alva Edison exerted a tremendous influence on modern life, contributing inventions such as the incandescent light bulb, the phonograph, and the motion picture camera, as well as improving the telegraph and telephone.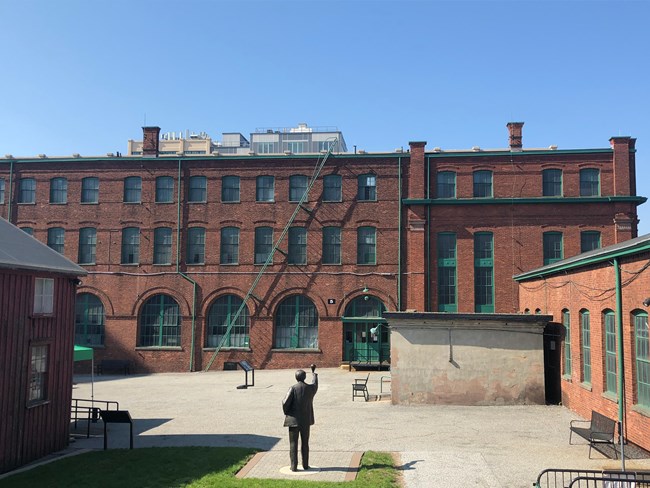 ---
things to do
Visitors can tour the following visitor facility buildings at the Laboratory Complex and Glenmont Estate Grounds:
Visitor Center (Building 1) which includes the park orientation film and the museum store.
Main Laboratory Building (Building 5) which includes Thomas Edison's library, machine shops, music room, and other exhibits.
Glenmont Greenhouse where volunteers from the Short Hills Garden Club and park volunteers care for a variety of exotic plants like those grown by the Edisons'.
Glenmont Garage which contains Thomas Edison's historic vehicles. (Source: NPS)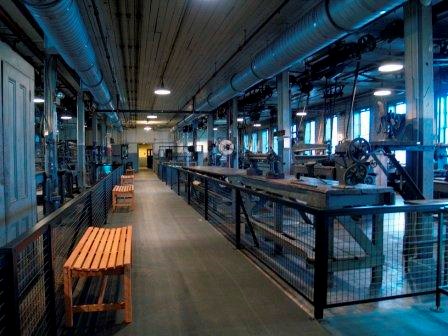 ---
Learn More About The Wizard Of Menlo Park
One of the things that I love about researching and writing these articles is learning things I didn't know. Hopefully, you, too, will learn things you didn't know. For instance, did you know:
In his youth, Thomas Edison built a chemistry lab on a train. Originally, he was selling candies and newspapers on the Grand Trunk Railroad. He then decided to set up a chemistry lab on the train. Not only that, but he build a printing press for his newspaper which he called
Thomas Edison's first invention was a vote-counting machine. Representatives could flip a switch and have their votes tallied electronically. Politicians didn't like the idea, however, because it gave them no time for backroom deals. So much for election integrity!
A museum claims to own Thomas Edison's dying breath. The Henry Ford Museum, in Dearborn, Michigan, claims to have a test tube which contains Thomas Edison's last breath.
To learn more about this extraordinary inventor, I recommend two excellent biographies. One is Edison by Edmund Morris. The other is The Wizard of Menlo Park: How Thomas Alva Edison Invented the Modern World by Randall E. Stross.
---
#11. Washington-Rochambeau Revolutionary Route National Historic Trail
We have arrived at the last of the New Jersey National Parks on our list!
George Washington's ultimate success against the British was made possible through an alliance with France.
On July 11, 1780, 55-year-old General Jean Baptiste Donatien de Vimeur, comte de Rochambeau arrived with an army of 450 officers and 5,300 men in Narragansett Bay off Newport, Rhode Island.
This marked the beginning of a most successful military cooperation that culminated 15 months later in the victory at Yorktown and the surrender of Lord Cornwallis and his troops.
From New Hampshire to Virginia, the Washington-Rochambeau National Historic Trail connects major metropolitan areas, state and national parks, historic and scenic trails, and countless other historic sites.
The rout is a 680-mile series of roads used in 1781 by the Continental Army under the command of George Washington and the forces under the command of Admiral Rochambeau during their 14-week march from Newport, Rhode Island, to Yorktown, Virginia.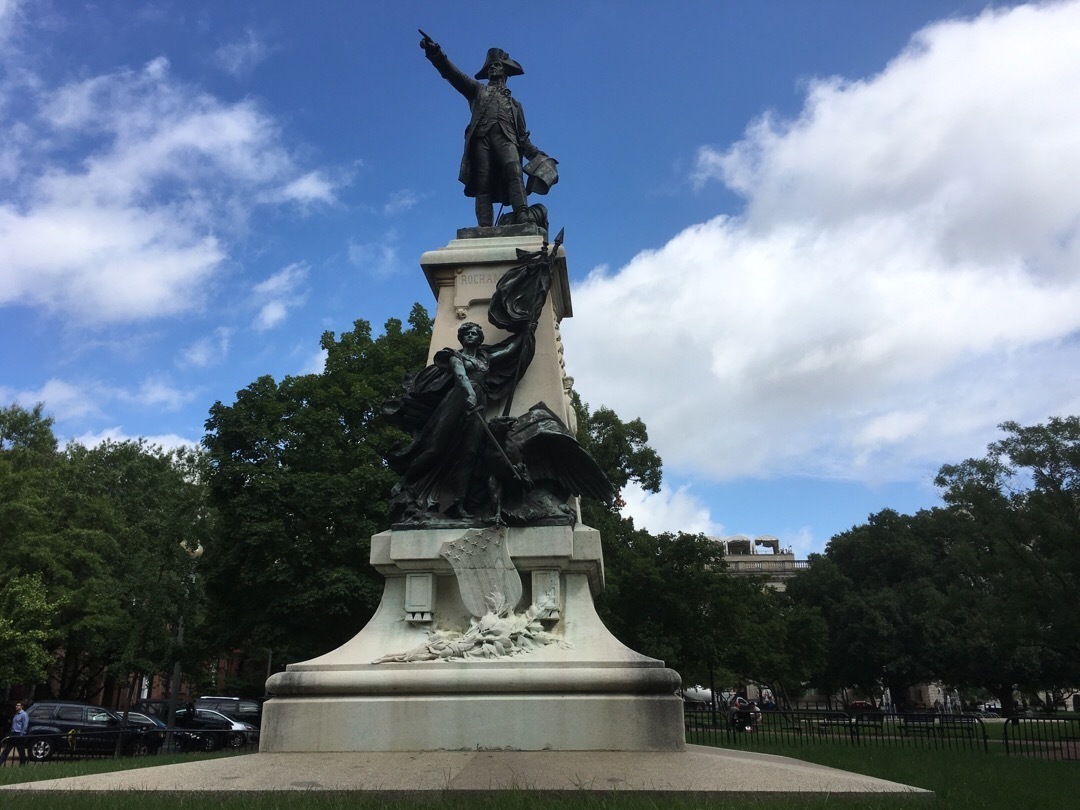 ---
Map Of New Jersey National Parks
---
List Of New Jersey National Parks
Appalachian National Scenic Trail
Delaware Water Gap National Recreation Area
Ellis Island
Gateway National Recreation Area
Great Egg Harbor River
Lower Delaware National Wild & Scenic River
Morristown National Historical Park
New Jersey Pinelands National Reserve
Paterson Great Falls National Historical Park
Thomas Edison National Historical Park
Washington-Rochambeau Revolutionary Route National Historic Trail
---
Meet The Parks Brothers
We're Jim Pattiz and Will Pattiz, collectively known as the Pattiz Brothers (and sometimes the Parks Brothers) and we absolutely LOVE the national parks.
Our goal here at More Than Just Parks is to share the beauty of America's national parks and public lands through stunning short films in an effort to get Americans and the world to see the true value in land conservation.
We hope you'll follow our journey through the parks and help us to keep them the incredible places that they are. If you're interested in joining the adventure then sign up below!