Check Out Delaware National Parks
We've got Delaware National Parks! We've got four incredible national park sites for you to see on your next visit to The First State.
I've been to so many of these amazing places since retiring from teaching in 2018. Did I mention that I taught history? I spent a lifetime teaching about the history behind these momentous sites. Then I got to see them firsthand. And now I'm sharing the stories of these incredible places with you. It doesn't get any better than that!
Having spent my formative years in a tiny Pennsylvania hamlet not too far removed from the "First State," I always enjoyed the opportunity to travel there. As my interest in history grew so did my interest in Delaware. And, like so many amazing places I've been blessed to visit over the years, I realized that Delaware is a magical place where history and nature meet.
To be clear, this list includes national park sites (as in sites managed by the National Park Service) as opposed to full-fledged national parks.
If you're planning a trip to Delaware then a book that I highly recommend is: Greater Than a Tourist-Delaware USA: 50 Travel Tips from a Local by George Wieber.
We're going to give you four wonderful reasons why you'll want to make Delaware your next vacation destination.
---
Table Of Contents
---
Delaware National Parks
---
#1. Captain John Smith Chesapeake National Historic Trail
Captain John Smith was an English explorer who played an pivotal role in America's founding. Smith served on the governing council of Jamestown, Virginia He led two voyages on the Chesapeake Bay.
Smith's contact with native tribes and his Chesapeake Bay voyages, documented in maps and journals, helped early English colonists learn about the region that became their new home.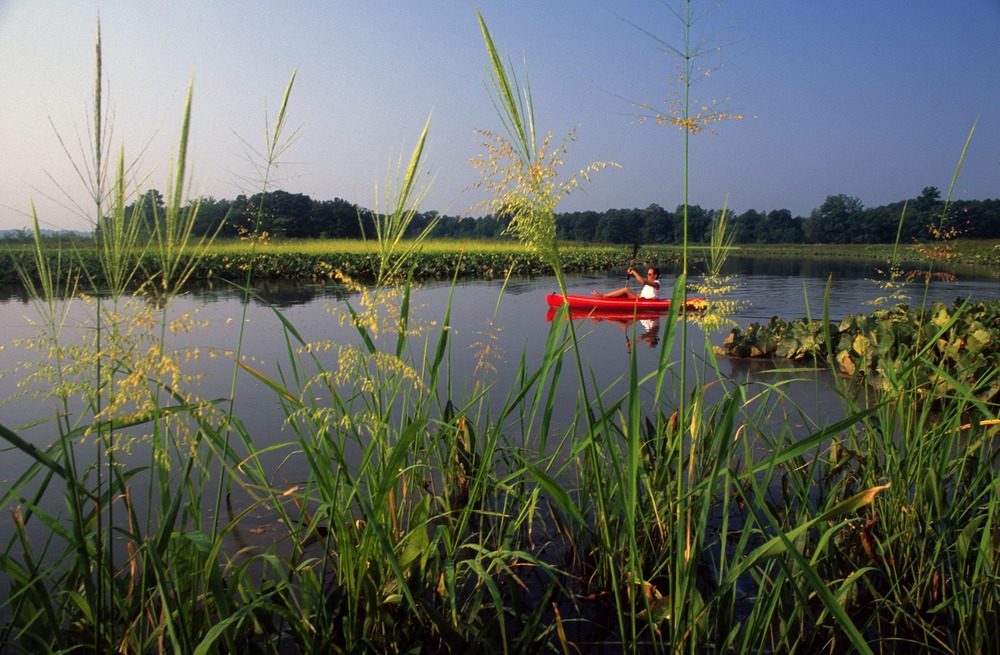 ---
Things To Do On The John Smith Chesapeake National Historical Trail
The trail commemorates Captain Smith's exploration of the Bay in 1607 through 1609, and is the nation's first all-water national historic trail. It stretches over 3,000 miles and traverses most of the Chesapeake's great rivers.
The trail is administered by the National Park Service. It connects with 16 National Wildlife Refuges, 12 National-Parks, and three other National Trails.
Trails I would recommend exploring include the following:
The Billy Goat Trail-It's a popular trail near Potomac, Maryland. This is a protected area designed to preserve the remains of the Chesapeake and Ohio Canals with the original structures still intact. The trail offers spectacular views of the Potomac River.
Scott's Run River Trail-It's a wonderful area for nature trips, walking, and running. It features a beautiful waterfall. This is a beautifully wooded trail with a mix of inclines, flat areas, and areas with loose rocks.
The Chesapeake and Ohio Canal Trail-It's a popular trail that leads up to an overlook of the Great Falls. You will have wonderful views of the water and rock formations.
Check out: 4 AMAZING Rhode Island National Parks Worth Visiting
---
Delaware National Parks
---
#2. Chesapeake Bay Watershed
The Chesapeake Bay Watershed spans more than 64,000 square miles, encompassing parts of six states—Delaware, Maryland, New York, Pennsylvania, Virginia and West Virginia—and the entire District of Columbia.
More than 18 million people live in the Chesapeake Bay Watershed.
The Chesapeake Bay is home to numerous fauna that either migrate to the Bay at some point during the year or live there year-round.
There are over 300 species of fish and numerous shellfish and crab species. It's a great place to explore.
Beaches along the tidal rivers and the Chesapeake Bay are often safe for swimming, fishing and boating.
Check Out: 18 SURPRISING Massachusetts National Parks
---
Delaware National Parks
---
#3. First State National Historical Park
Famous as the First State to ratify the Constitution, Delaware was born out of a conflict among three world powers for dominance of the Delaware Valley. From this beginning, the region developed a distinct character that tolerated diversity in religion and national origin and valued independence.
First State National Historical Park consists of six individual sites that are spread throughout the state of Delaware. Together these sites tell First State National Historical Park's story and can be visited in any order. Currently, the park does not have one, central visitor center.
However, each site has some type of welcome center where you will receive information about the site and available tours. (Source: NPS)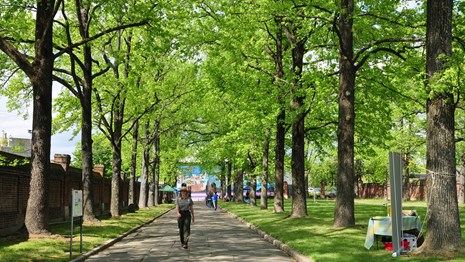 ---
Oh The places you'll want to go | First State National Historical Park
To quote Dr. Seuss, "Oh The Places You'll Go." And I recommend the following
Brandywine Valley: More than 1,300 acres of rolling agricultural fields, pastures, forested hills, and streams preserve the natural and cultural legacy of the larger Brandywine Valley in northern Delaware and southern Pennsylvania. This land serves as a reminder of William Poole Bancrofts vision to protect a green space all people to enjoy.
Fort Christina: It was here, along the banks of the Christina River, over 375 years ago, that the first Swedish and Finnish American settlers aboard the Kalmar Nyckel and the Fogel Grip landed and settled the first American Swedish colony called New Sweden.
Old Swedes Historic Site: Old Swedes Historic Site serves as a reminder of the early Swedish settlement that once thrived along the Christina River. While visiting this site you will travel through time as you learn about the earliest settlers buried here to some of the people that for and against Women's Right to Vote.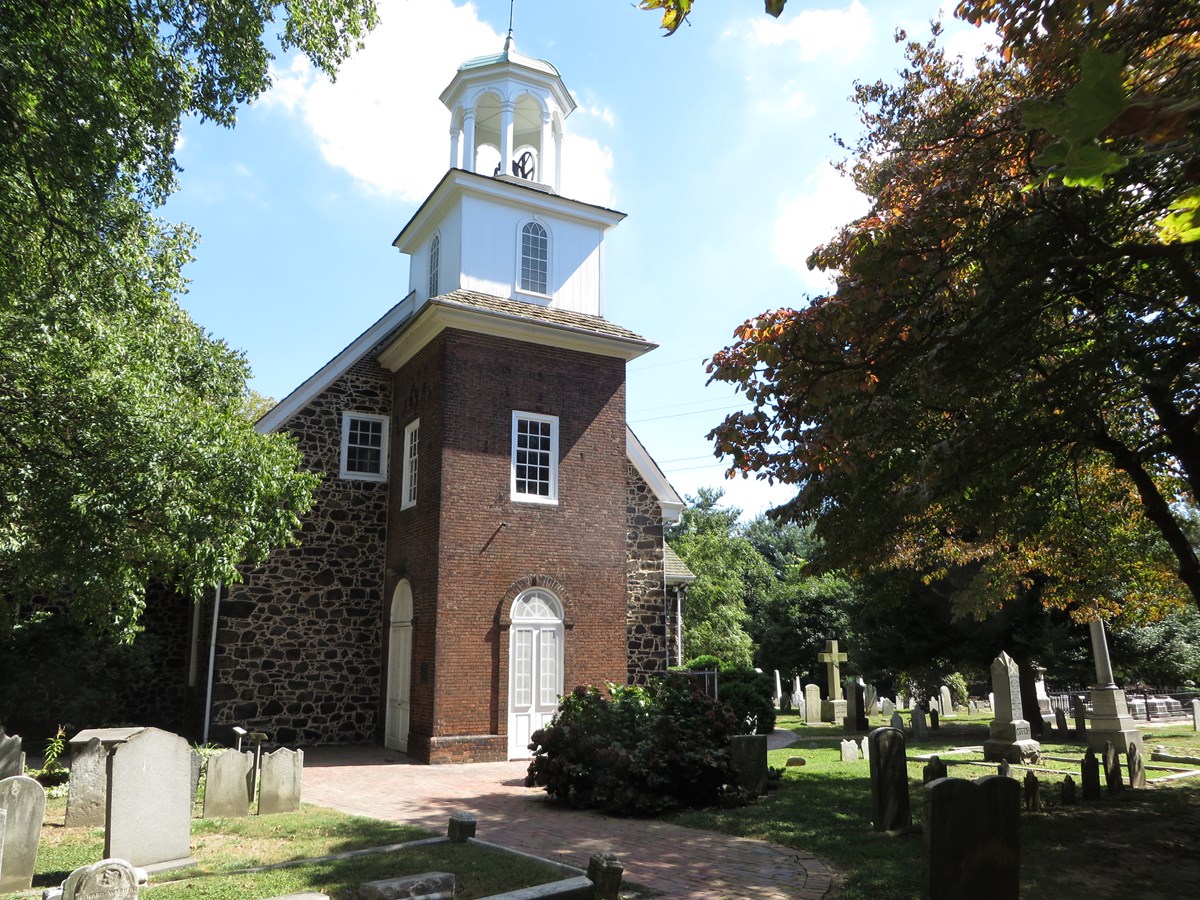 ---
Still More Wonderful Places To Go | First State National Historical Park
New Castle Court House Museum: The New Castle Court House was built in 1732, and served as Delaware's first court house and eventually state capitol. It was in this historic structure that the representatives of the people of Delaware voted in 1776 for independence from both Pennsylvania and Great Britain.
The Dover Green: The Dover Green was laid out in 1717, following a plan created by William Penn in 1683, to serve as a gathering area for the growing town. The Green has played a role in the American Revolution, founding of the nation, Women's Rights, Civil Rights and more.
John Dickinson Plantation: This site is the early childhood home of John Dickinson who is known as the Penman of the Revolution. During your visit you will learn about his work and accomplishments while also exploring the lesser known stories of those who took care of the land and property. (Source: NPS)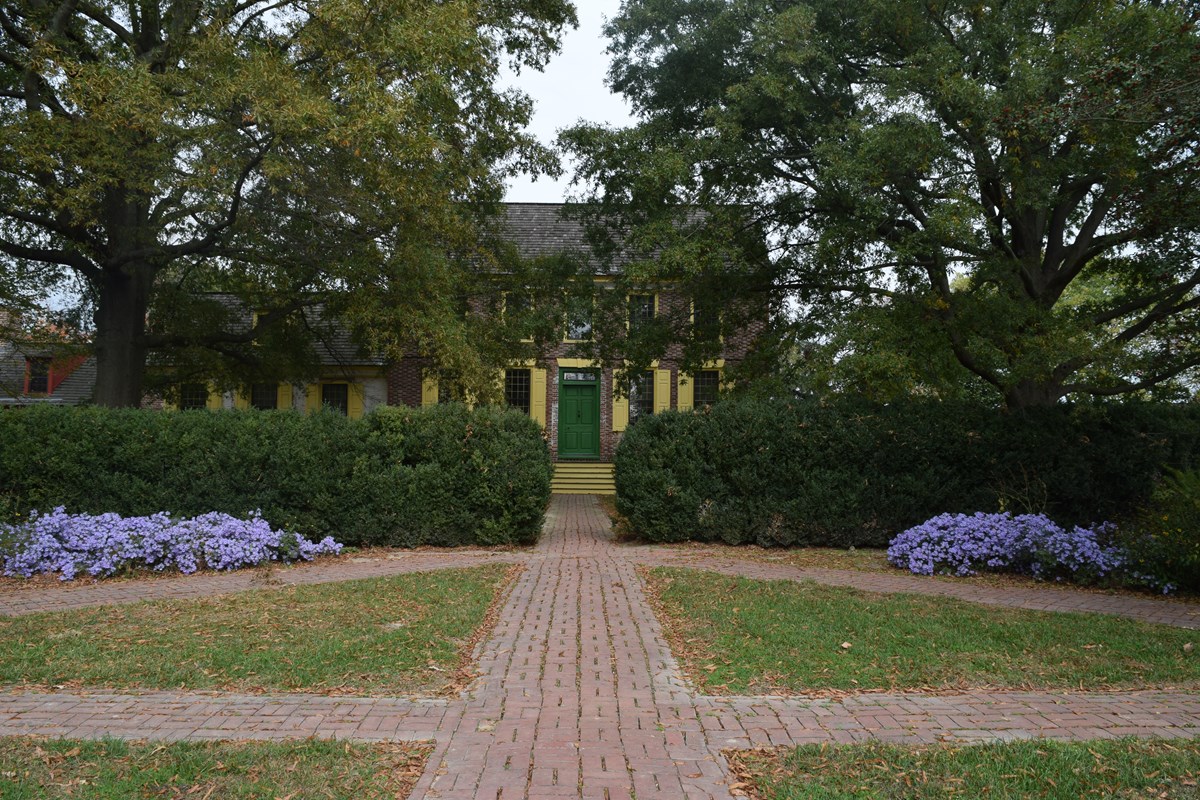 Check Out: These EPIC New Hampshire National Parks Are Worth Visiting
---
Delaware National Parks
---
#4. Washington-Rochambeau Revolutionary Route National Historic Trail
We have arrived at the last of the parks on our list!
George Washington's ultimate success against the British was made possible through an alliance with France.
On July 11, 1780, 55-year-old General Jean Baptiste Donatien de Vimeur, comte de Rochambeau arrived with an army of 450 officers and 5,300 men in Narragansett Bay off Newport, Rhode Island.
This marked the beginning of a most successful military cooperation that culminated 15 months later in the victory at Yorktown and the surrender of Lord Cornwallis and his troops.
From New Hampshire to Virginia, the Washington-Rochambeau National Historic Trail connects major metropolitan areas, state and national parks, historic and scenic trails, and countless other historic sites.
The rout is a 680-mile series of roads used in 1781 by the Continental Army under the command of George Washington and the forces under the command of Admiral Rochambeau during their 14-week march from Newport, Rhode Island, to Yorktown, Virginia.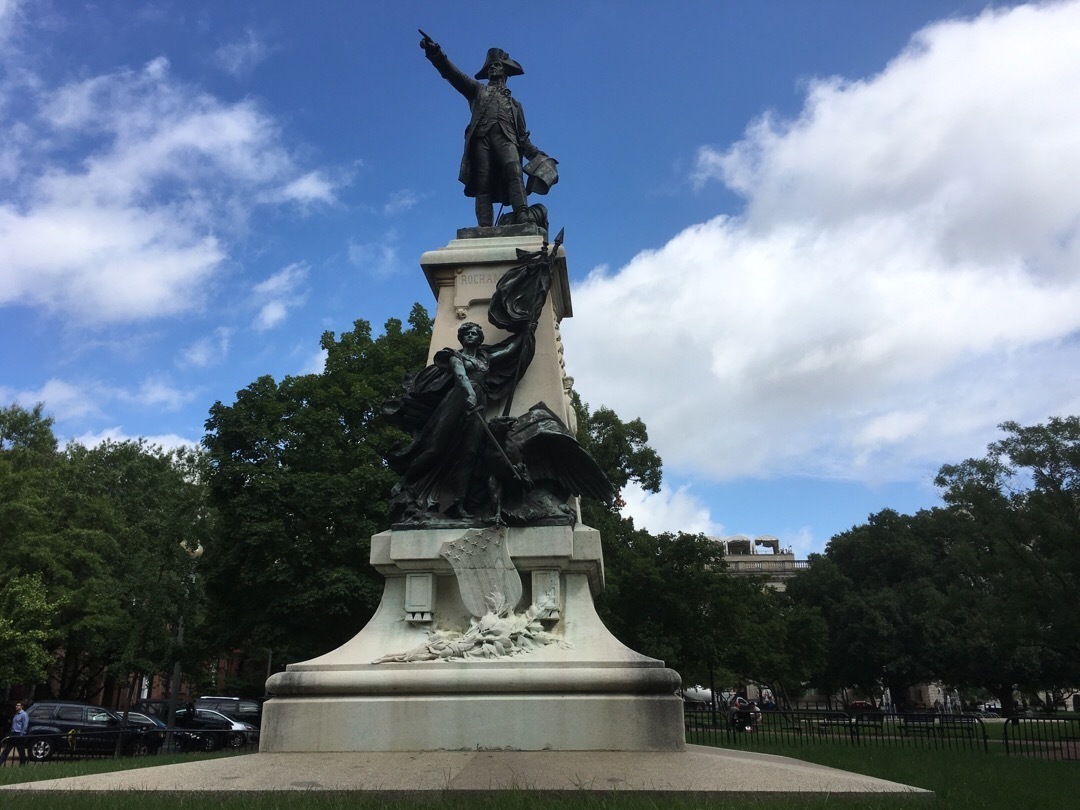 Check Out: 10 BEST Revolutionary War Sites In America
---
Map Of The Delaware National Parks
List Of Delaware's National Parks
Captain John Smith Chesapeake National Historic Trail
Chesapeake Bay Watershed
First State National Historical Park
Washington-Rochambeau Revolutionary Route National Historic Trail
---
About The People Behind More Than Just Parks
You should probably know that we don't just make this stuff up out of thin air. My sons have spent their entire adult lives exploring and filming America's national parks and public lands.
As for me, I'm a retired lifelong educator and a proud dad of these two wonderful guys who are hopelessly obsessed with the national parks. I taught history for over a quarter of a century. Now I enjoy researching and writing articles for More Than Just Parks. I'm always on the hunt for topics where nature and history intersect so please feel free to share any ideas that you might have with me.
We've worked with the National Park Service, the Department of Interior, and the U.S. Forest Service for years creating films on important places and issues. Our work has been featured in leading publications all over the world and even some people outside of our immediate family call us experts on the national parks.
---
Meet The Parks Brothers
We're Jim Pattiz and Will Pattiz, collectively known as the Pattiz Brothers (and sometimes the Parks Brothers) and we absolutely LOVE the national parks.
Our goal here at More Than Just Parks is to share the beauty of America's national parks and public lands through stunning short films in an effort to get Americans and the world to see the true value in land conservation.
We hope you'll follow our journey through the parks and help us to keep them the incredible places that they are. If you're interested in joining the adventure then please sign up below!