The Best Civil War Sites In America. If you're a Civil War buff (like me) then I've got a great article for you!
As a retired history teacher who now spends much of his time researching and writing articles for More Than Just Parks, I'm going to share some of the fascinating stories associated with each of these amazing Civil War Sites.
In this article, we'll go over our top 10 list of Civil War Sites to visit the next time you want to have a blast with the past.
We've got amazing forts, iconic battlefields, incredible landscapes, historic prisons and so much more.
This article includes some of the better known and lesser known sites.
Of course, there's no substitute for actually going there and experiencing these amazing places yourself so without further ado let's dive in with our top ten list.
Best Civil War Sites
10. Andersonville Prison
We begin at #10 with the most notorious Confederate prisoner-of-war camp of all–Andersonville!
Andersonville, located in the state of Georgia, is the site of the infamous Confederate prisoner-of-war camp.
There were 150 military prisons and Andersonville was both the largest and the most notorious. Of the 45,000 Union soldiers imprisoned there, almost 13,000 died.
In "Civil War Prison Camps," author Gary Flavion chronicled the suffering at this camp. He references the experiences of one prisoner-of-war writing,"Robert H. Kellog was 20 years old when he walked through the gates of Andersonville prison.
He and his comrades had been captured during a bloody battle at Plymouth, North Carolina. In the depths of Georgia, they discovered that their hardships were far from over."
---
Conditions of the Camp
"Can This Be Hell?"
Robert Kellog described the conditions of the camp. "As we entered the place, a spectacle met our eyes that almost froze our blood with horror…before us were forms that had once been active and erect—
…stalwart men, now nothing but mere walking skeletons, covered with filth and vermin…Many of our men exclaimed with earnestness, 'Can this be hell?'"
Andersonville is the only national park to serve as a memorial to Americans held as prisoners of war.
Andersonville National Historic Site preserves the site of the largest of the many Confederate military prisons that were established during the Civil War.
RELATED: 10 MUST-SEE Historic Sites In Georgia
---
Why Andersonville?
See The Sacrifices Made By American Prisoners Of War
A visit to the park provides an excellent opportunity to explore the sacrifices made by American prisoners of war during our nation's bloodiest conflict.
According to the Park Service, most visitors spend at least two hours.
If you have a special interest in the Civil War, however, you can easily spend your entire day at the Andersonville National Historic Site.
---
Andersonville Book Recommendations
Before you travel to Andersonville, however, you may want to learn a little bit more about it. You're in luck!
In this article, I will also share some great book recommendations. In the case of Andersonville, I recommend the following:
Andersonville by MacKinlay Kantor. MacKinlay Kantor's Andersonville tells the story of the notorious Confederate Prisoner of War camp, where fifty thousand Union soldiers were held captive—and fourteen thousand died—under inhumane conditions.
John Ransom's Andersonville Diary. A stirring account written by a man who was actually there as a prisoner of war. A whole array of characters are noted through the pages of the diary, from the Andersonville Raiders who were ruthless Union prisoners that persecuted those around them to survive, to more benevolent figures like George Hendryx who was always looking for a way to escape and the Native American Battese who helped Ransom through his darkest days.
The True Story of Andersonville Prison: A Defense of Major Henry Wirz by James Madison Page. Page was captured on September 21, 1863 along the Rapidan in Virginia and spent the next thirteen months in Southern military prisons, seven of which were at Camp Sumter near Andersonville, Georgia. The prosecution did not call him to testify, but Page felt that he needed to tell his incredible story nonetheless.
Andersonville and Camp Douglas: The History of the Civil War's Deadliest Prison Camps by Charles River Editors. This book examines how Andersonville and Camp Douglas became so notorious, and what life was like there for the prisoners.
If you're interested in learning what other amazing places Georgia has to offer then check out 10+ AMAZING Georgia National Parks.
---
9. Pea Ridge National Military Park
So much history, so little time! Another great historical site in another great state, Arkansas, is the Pea Ridge National Military Park.
In 1862, over 23,000 soldiers fought here. It was a turning point of the war in the West.
It's a battlefield which even some Civil War buffs aren't familiar with. Nevertheless, Pea Ridge was the most pivotal Civil War battle west of the Mississippi River.
Today, it's one of the most intact Civil War battlefields in the United States.
"Thunder In The Ozarks"
Today visitors can begin their adventure by watching "Thunder in the Ozarks." It's a fascinating 28 minute film which explores the history of this place.
There's also a wonderful museum, which originally opened in 1963. Its exhibits were completely updated in 2010.
The first place you should check out is the bookstore especially if you're a history buff..
I have a sixth sense when it comes to books and bookstores.
And speaking of books, I recommend The Battle of Pea Ridge: The Civil War Fight for the Ozarks by James R. Knight.
If you're interested in learning what other amazing places Arkansas has to offer then check out 7 EPIC Arkansas National Parks.
---
8. Brices Cross Roads National Battlefield Site
My goal in this article is to surprise you with at least one (or possibly two) sites on my top ten list that you wouldn't expect.
Here's one I don't think you were expecting, but it features one of the most fascinating figures to put on a uniform for either side during this epic conflict.
Granted, your top ten list might look different than mine.
If you google a list of the most important Civil War sites then I have no doubt that it will look different though some of their important places will appear on my list too.
My goal is to give you food for thought and some great places to visit.
And with that in mind we move on to the number eight site on my list – Brices Cross Road in Mississippi.
---
Two Geniuses
Shelby Foote, who wrote a magnificent three volume history of the Civil War, said that the great conflict produced two geniuses.
One was Abraham Lincoln. The other was that fascinating figure whom I mentioned above. He's none other than Nathan Bedford Forrest.
Forrest figures prominently in the story of Brices Cross Road so let's meet him.
RELATED: 9 EPIC Mississippi National Parks Worth The Visit
---
Wizard Of The Saddle
Forrest, who was nicknamed the "Wizard of the Saddle," is generally considered by historians to be one of the premier solders of the Civil War.
How many enlisted men rise from the rank of private to the rank of lieutenant general? In all of American history, there's only been one. His name was Nathan Bedford Forrest.
Forrest had memorials erected to him across America, especially in the Southern states. His name has been given to a county, city, park, road, and several high schools. As Denis Showalter notes:
"The key to Forrest's skill as a tactician was his innate ability to read a fight. He understood how best to balance mounted and dismounted action, defense and attack, commitment and pursuit.
Whatever his issues of self-control behind the lines or in personal combat, Forrest never let emotion overcome him in conducting a battle."
---
Union Casualties Were Much Higher Than The Confederates
At Brice Cross Roads, the Union lost three men to every Southern casualty.
While the battle was considered a major tactical victory for the Confederacy it did not diminish the effectiveness of Sherman's campaign in the west as his superior resources compensated for inferior generalship.
Sherman was more than willing to trade three of his men for one of Forrest's if it meant keeping his supply lines open.
Forrest Doing What He Did Best
On June 10, 1864, at Brice Cross Roads, Nathan Forrest did what he does best. He defeated a much larger Union force and secured supply lines between Nashville and Chattanooga, Tennessee.
If you're as fascinated by the history of the Civil War as I am then I recommend learning as much as you can about one of the South's most brilliant commanders. Jack Hurst's masterful biography, Nathan Bedford Forrest: A Biography, is a great place to start.
Hurst restores this legendary figure to one of human dimensions. It's a wonderful biography that puts both Forrest's genius and his savagery into the context of his time.
Another excellent book is The Battles and Campaigns of Confederate General Nathan Bedford Forrest, 1861-1865 by John R. Scales.
Believe it or not, I was one of those guys who sat in class taking notes and, when the professor threw out the name of what sounded like an interesting book, I not only wrote it down, I went out and purchased it.
Yes, I am that guy which is why I ended up teaching history.
---
The Rest Of The Story
Scholars generally acknowledge Forrest's skills and acumen as a cavalry leader and military strategist, but that's not the entire story.
No history of this gifted military strategist would be complete without mentioning his role in the massacre of several hundred Union soldiers at Fort Pillow.
In April 1864, Forrest led his troops to what came to be known as the Fort Pillow attack, where his men killed as many as 300 Union soldiers, most of whom were Black.
---
The Fort Pillow Massacre
According to eyewitnesses, Confederates murdered Union prisoners, including some who were wounded, after the fort had been taken.
Despite the carnage, Fort Pillow was of little tactical significance and General Forrest abandoned the fort the next day.
While his most decisive victory would take place two months later at Brices Cross Roads, for Northerners, Forrest had already come to be known as 'Butcher of Fort Pillow'.
In May of 1865, Nathan Bedford Forrest surrendered his exhausted and defeated troops to Union forces near Selma in Alabama.
CHECK OUT THE 10 BEST REVOLUTIONARY WAR SITES IN AMERICA
---
To Learn More
To learn more about the events which transpired in April of 1864 at Fort Pillow, I recommend River Run Red: The Fort Pillow Massacre in the American Civil War by Andrew Ward.
Ward depicts the horrors of guerrilla warfare and the pent-up bigotry and rage that found release that bloody April day, producing a detailed and complex portrait of an event that continues to spark controversy.
---
Take a Battlefield Tour
If you're someone who enjoys walking a battlefield then Brice Cross Roads is one you'll remember.
The state of Mississippi, the Civil War Preservation Trust, and the Brice's Crossroads National Battlefield Commission has assembled a wonderful battlefield tour, from roadside monuments and information panels to short interpretive trails.
The Brices Cross Roads National Battlefield Site is a one-acre memorial. It's located at the intersection west of Baldwyn, Mississippi, known as Brice's Crossroads.
You will also find a visitor center, Mississippi's Finals Stands Interpretive Center, where you can get information, see a movie on the battle and tour a museum.
---
Civil War Sites
7. Chickamauga & Chattanooga National Military Park
For #7 on our "Top 10 List," you actually get a two-for-one special.
There's two battles instead of one. And there's two states, Georgia & Tennessee, instead of one.
I'll bet you weren't expecting that, but we're not finished with all of our surprises just yet.
During the Civil War, Chattanooga was the "Gateway to the Deep South." Battles were fought there and at Chickamauga which proved decisive in the ultimate defeat of the Confederacy.
History buffs remember that it was at Chickamauga where Union General William Rosecrans was beaten by Confederate General Braxton Bragg.
The Battle of Chickamauga was a successful attempt by the Confederate army of General Braxton Bragg to halt the Union advances through Tennessee.
RELATED: 15 AMAZING Tennessee National Parks Worth Visiting
---
The Greatest Victory For The Confederates In The West
It resulted in the greatest victory for the Confederates in the Western theatre of the war and was the second bloodiest battle of the entire war, with 16,170 Union and 18,454 Confederate casualties.
And it occurred at a time when the Confederates were meeting with defeat at Vicksburg in the West and Gettysburg in the East.
At Chickamauga, the Union Army was saved from complete annihilation by the stubborn defense of General George Thomas and his soldiers.
This defense earned Thomas the nickname of the "Rock of Chickamauga."
It's important to remember, however, that Chickamauga was the opening act in this drama. A new leading actor, by the name of Ulysses S. Grant, was about to take the field.
---
A Union Victory at Chattanooga
The battered Union forces were reorganized under the leadership of Ulysses S. Grant.
They then went on to win battles at Orchard Knob, Lookout Mountain and Missionary Ridge. These victories opened the west to Union forces.
At the Battle of Lookout Mountain, Union forces under the command of General George "Rock of Chickamauga" Thomas swept the Confederates from the field.
These victories forced the Confederates back into Georgia, ending the siege of the vital railroad junction of Chattanooga and paving the way for Union General William Tecumseh Sherman's Atlanta Campaign and his historic march to Savannah, Georgia, in 1864.
---
Relive That History Today
Today you can relive part of this exciting history at the Chickamauga Battlefield Visitor Center.
The center is located at the north end of Chickamauga National Military Park. Inside are museum exhibits on the Battle of Chickamauga and the Campaign for Chattanooga.
---
And If You're A History Buff Like Me . . .
If you're a history buff like me then you've probably read more books about the Civil War than you care to remember.
One of the greatest chroniclers of this conflict was Shelby Foote. His three-volume history of the Civil War is, in my humble opinion, unsurpassed.
Above is a picture of the July 6, 1978 tour in the area of the Virginia Monument looking across the fields of Pickett's Charge. Foote served as tour guide that day for a very special guest–none other than President Jimmy Carter.
I heartily recommend Scott Walker's Hell's Broke Loose in Georgia: Survival in a Civil War Regiment.
Walker is a gifted writer who uses primary sources skillfully to take his readers into the hearts and minds of the everyday soldiers.
Especially moving are the letters, diaries, and other information the author uses to recount the terrible toll this conflict took on the soldiers and families of the 57th Georgia infantry.
It's a deeply impactful account of the horrors of war.
CHECK OUT: 30+ BEST National Parks Books
---
6. Manassas National Battlefield
On July 21, 1861, two armies clashed for the first time on the fields overlooking Bull Run.
The First Manassas or First Battle of Bull Run resulted in thousands of lives lost and is referred to as the first major land battle of the American Civil war.
The battle began when about 35,000 Union troops, led by General Irwin McDowell, marched from the federal capital in Washington, D.C. to strike a Confederate force of 20,000, led by General Pierre G.T. Beauregard, along a small river known as Bull Run.
---
"There Stands Jackson Like A Stone Wall"
After fighting on the defensive for most of the day, the rebel forces under the leadership of General Thomas "Stonewall" Jackson rallied and were able to break the Union right flank, sending the Federals into a chaotic retreat towards Washington.
Jackson managed to snatch victory from the jaws of defeat just when it appeared that all was lost for the Confederates.
The Confederate victory gave the South a surge of confidence and shocked many in the North, who realized the war would not be won as easily as they had hoped.
An excellent book on this important battle would be The First Battle of Manassas: An End to Innocence by John J. Hennessy.
RELATED: 10 MUST-SEE Historic Sites In Virginia
Second Battle Of Manassas
The Confederates named the first battle after the town of Manassas. The Union named it Bull Run after a stream running through the battlefield area. There were actually two battles fought there.
The Second Battle of Manassas (Bull Run) proved to be the deciding battle in the Civil War campaign waged between Union and Confederate armies in Northern Virginia in 1862.
As a large Union force commanded by John Pope waited for George McClellan's Army of the Potomac in anticipation of a combined offensive, Confederate General Robert E. Lee decided to strike first.
McClellan failed to reinforce Pope while Lee and his top lieutenant, Stonewall Jackson, achieved an unambiguous Southern victory, which solidified General Robert E. Lee's reputation as a brilliant tactician and paved the way for his first invasion of the North.
If you're interested in learning more about this important battle than I recommend reading Return to Bull Run: The Campaign and Battle of Second Manassas also by John J. Hennessy.
RELATED: 30 EPIC Virginia National Parks Worth Visiting
---
Things To Do At Manassas
Manassas National Battlefield Park, located in Virginia, encompasses nearly 5,100 acres of land and includes more than 40 miles of hiking trails.
The park has developed a series of loop trails that traverse key areas of the First and Second Manassas Battlefields.
Many of these recommended routes include trailside interpretive markers describing the battle action that occurred in that area and highlight the experiences of soldiers and civilians alike.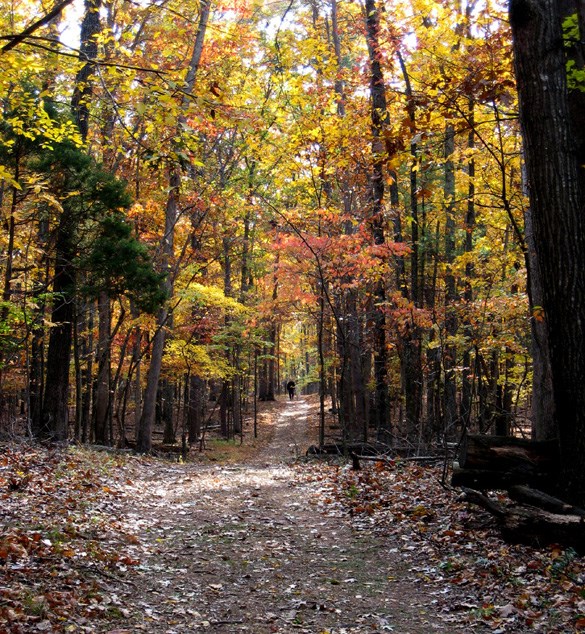 Top 5 Best Civil War Sites
5. Shiloh National Military Park
It was Robert E. Lee who once said, "It is well that war is so terrible, otherwise we should grow too fond of it." The Battle of Shiloh proved Lee's point.
On April 7th, 1862, the battle was fought and the resulting 23,741 casualties were five times the number of the First Battle of Bull Run in July of 1861.
They were more casualties in this one battle than all of the war's major battles (Bull Run, Wilson's Creek, Fort Donelson and Pea Ridge) up to that date–combined.
Also Known As The Battle Of Pittsburg Landing
Also known as the Battle of Pittsburg Landing, it allowed Union troops to penetrate the Confederate interior.
The battle pitted Union General Ulysses S. Grant against Confederate General Albert Sydney Johntson.
The Union army had nearly 54,000 men near Pittsburgh Landing and outnumbered Beauregard's army of around 30,000.
Johnston, however, intercepted the Federals 22 miles northeast of Corinth at Pittsburg Landing in an attack which totally took Grant by surprise.
Grant found himself completely caught off guard by this surprise attack orchestrated by Confederate General Albert Sidney Johnston.
---
"The Devil's Own Day"
On April 6, 1862, the first day of the battle was a difficult one for the Union. Grant suffered heavy losses.
At the end of the first day's fighting, Grant's second-in-command, William Tecumseh Sherman, remarked:
"Well, Grant, we've had the devil's own day, haven't we?" To which Grant replied, "Yes, lick "em tomorrow, though."
During the first day's fighting, Confederate Commander Albert Sydney Johnston was shot in the right knee. The bullet severed an artery and the commander bled to death.
---
Grant Orders A Counterattack
Despite having everything go wrong for him on that first day, Grant ordered a counterattack on April 7th, which drove the Confederates from the field.
This time, it was the Confederates who were caught off guard.
They were forced to fall back. Their new commander, General Pierre G. T. Beauregard, decided that the essential arithmetic favored the Union. He ordered a withdrawal.
The South's defeat at Shiloh ended the Confederacy's hopes of blocking the Union advance into Mississippi. It doomed the Confederate military initiative in the West.
It also provided the Union with a much-needed boost in morale given Robert E. Lee's victories in the east.
RELATED: 25 Famous Bucket List Landmarks In America
---
To Learn More About Shiloh
So many books have been written about the Civil War and the various battles that took place. Of course, the big three authors when it comes to war are, in my humble opinion, Bruce Catton, Shelby Foote and James M. McPherson.
What these three have written are the best collections of books encompassing the war as a whole. You can't go wrong with any of these authors. My personal favorite is Shelby Foote. I have read his fabulous three volume history of the Civil War–twice!
---
Read About The Battle Of Shiloh
When it comes to the Battle of Shiloh, however, I'm going to recommend three books none of which have been written by the three men mentioned above (please forgive me).
To gain an understanding of this battle, its strategic importance, and how it influenced the outcome of the war, I recommend:
Shiloh and the Western Campaign of 1862, by O. Edward Cunningham
Shiloh, Bloody Shiloh by Wiley Sword
Shiloh: The Battle That Changed the Civil War by Larry J. Daniel.
---
Things To Do At Shiloh National Military Park
The world's greatest learning laboratory is where history happened.
At the Shiloh Battlefield and the Corinth Civil War Interpretive Center there are exhibits spaces which show visitors the weapons of war, the people who used those weapons, and the effects of their use.
---
Dive Into The Past
At Shiloh Military Park visitors can dive into the past. Things to do include:
Museums/Interpretive Centers: Both the Shiloh Battlefield and the Corinth Civil War Interpretive Center have large exhibit spaces dedicated to showing visitors the tools of war, the people who used those tools, and the effects of their use.
Audio Visuals/Films: Both the Shiloh Battlefield and the Corinth Civil War Interpretive Center have excellent films and displays. Shiloh Battlefield is now showing the award-winning film, Shiloh: Fiery Trial. The Corinth Center has two short modern, state of the art films – one on the Battle of Shiloh and one on the Battle of Corinth, and a new movie entitled Corinth: A Town Amidst War.
Self-Guided Auto Tour: The Shiloh Battlefield has a 12.7 mile auto tour route with 22 tour stops at such famous places as the Peach Orchard, the Hornet's Nest, and the Albert Sidney Johnston death site. Visitors may also take auto and walking tours of Civil War Corinth, MS. This route includes surviving Civil War fortifications, homes used by Civil War Generals, and portions of the Corinth Battlefield.
Ranger Programs: The park staff at Shiloh Battlefield conducts daily ranger-led interpretive programs during the peak season from Memorial Day to Labor Day.
Living History: Both Shiloh and Corinth host several living history and special events throughout the year, mostly from April to October.
When I'm writing these articles, I always try to do a deeper dive when it comes to conveying a sense of the history and why it matters.
I hope it gives you an even greater incentive to get out and visit these important places.
More Civil War Sites
#4. Fredericksburg & Spotsylvania National Military Park | Civil War Sites
If you thought that two battlefields for the price of one was slick then how about four?
There's no single location which encompasses more important battles of the American Civil War than Fredericksburg & Spotsylvania National Military Park.
Four battles, Chancellorsville, Fredericksburg, Spotsylvania and the Wilderness were fought here.
So many books have been written and so much history has been taught about these four battles and their impact on America's bloodiest conflict.
Fredericksburg
The Battle of Fredericksburg was one of the largest and deadliest battles of the Civil War with almost 20,000 casualties on both sides.
It featured the first opposed river crossing in American military history as well as the Civil War's first instance of urban combat. It ended in a victory for the Confederacy.
Chancellorsville
The Battle of Chancellorsville (April 30-May 6, 1863) was also a huge victory for the Confederacy and General Robert E. Lee.
It was considered to be Lee's greatest victory as a much larger Union force failed to encircle and destroy the Confederate Army of Northern Virginia.
The South, however, did lose the services of one of its most brilliant generals as Thomas "Stonewall" Jackson was mistakenly killed by his own soldiers while returning from a reconnaissance mission.
The Wilderness
The bloody Battle of the Wilderness, in which no side could claim victory, marked the first stage of a major Union offensive toward the Confederate capital of Richmond.
This was the first battle in which Union Commander Ulysses S. Grant faced off against Confederate Commander Robert E. Lee.
It was part of Grant's "Overland Campaign," which was a relentless drive to finally defeat Robert E. Lee's Army of Northern Virginia and capture the South's capital at Richmond, Virginia.
Grant, unlike all of his predecessors, understood that the essential arithmetic favored the Union. Both sides sustained heavy casualties.
The difference was that Grant could afford to sustain these casualties whereas Lee could not.
And Grant's decision to keep moving South meant that Lee was up against an adversary who knew how to use the advantages possessed by the North to achieve the final victory.
Spotsylvania
The last of these four battles fought on the ground which is today Fredericksburg & Spotsylvania National Military Park was the Battle of Spotsylvania.
This battle was fought after Grant brilliantly repositioned his forces. Robert E. Lee, however, guessing Grant's intention was to outflank him, take Petersburg and then march on to Richmond, rushed forces there to check Grant's move.
And so it began in May of 1864. A battle which pitted 100,000 Union troops against 52,000 Confederates.
The fiercest fighting occurred in pouring rain on May 12. For 23 hours straight the two sides fought hand-to-hand in a field near fortifications known as the Mule Shoe, and afterward as the Bloody Angle.
After being repulsed again and again, Grant relied on his "essential arithmetic."
He had his men prepare for a siege. Lee understood then that it was only a matter of time before he would have to withdraw which would likely mean the end for the Confederacy.
---
Things To See & Do
The Fredericksburg & Spotsylvania National Military Park combines natural beauty with historical significance. At each of the aforementioned battlefields, there are excellent hiking trails.
There's also an audio tour which is available through the National Park Service app. It features historical points of interest including:
The Sunken Road: This is where wave after wave of Union soldiers marched towards the Confederate lines, but none made it closer than 50 yards. Confederate troops behind the stone wall and atop Marye's Heights held the high ground with their well-defended line thereby inflicting high casualties on the attacking force.
Chatham Manor: Originally established as a slave plantation, Chatham embodies the main cause of the Civil War: the desire of white Southerners to maintain and protect the institution of slavery and the resulting material wealth that slavery produced for them.
Lee's Hill: Also known as Telegraph Hill, this is where Confederate General Robert E. Lee made his headquarters in anticipation of battle.
Howison Hill: It was named for the Howison family that lived nearby. It was an artillery position during the battle of Fredericksburg.
Union Breakthrough: This is where Union General George Gordon Meade's 4,500-man division broke through the Confederate line they surprised unprepared South Carolinians. Soon the Confederates rallied, and without reinforcements nearby, Meade's men could not hold their position against Confederate General Stonewall Jackson's 38,000-man corps.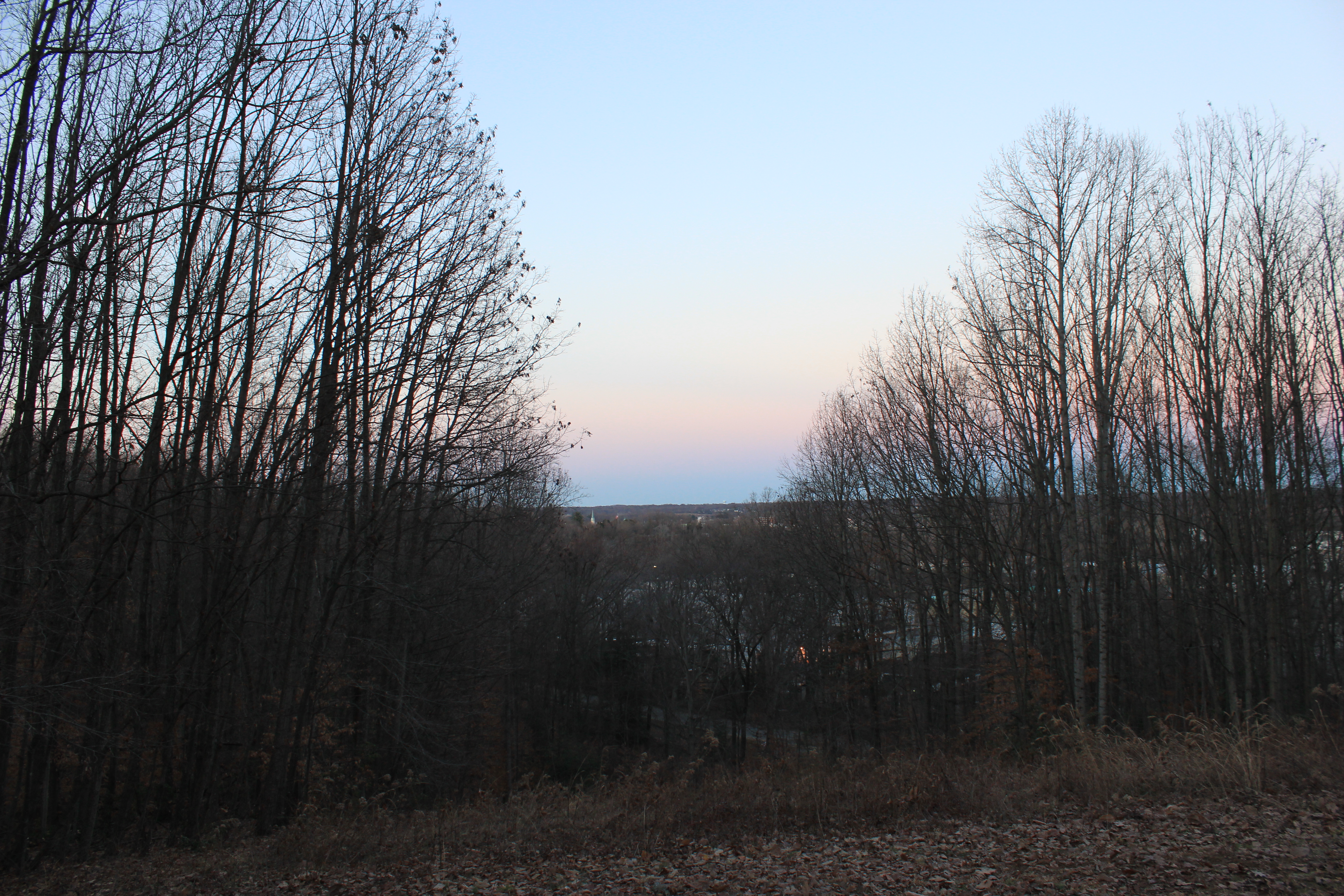 If you're interested in learning what other amazing places Virginia has to offer then check out 30 EPIC Virginia National Parks Worth Visiting.
#3. Antietam National Battlefield | Civil War Sites
The Battle of Antietam featured the bloodiest single day in American history. It was one of the pivotal battles of the American Civil War.
President Abraham Lincoln was desperate for a Union victory against Confederate General Robert E. Lee and his Army of Northern Virginia.
Many historians consider this battle to be a stalemate.
Lee's invasion of the North was stopped, however, and this was decisive enough for Lincoln to move forward with his historic Emancipation Proclamation.
RELATED: 27 EPIC Maryland National Parks Worth Visiting
---
Six Other Ways That Antietam Changed The Course Of History
Robert E. Lee is the military genius who confounded one northern general after another. Lee was fresh off of his victory in the Second Battle of Bull Run. At Antietam, his plan was to invade the north. He was repelled, however, and would not attempt another invasion of the North until the Battle of Gettysburg in 1863.
A string of Confederate victories in the summer of 1862 had brought France and Great Britain close to recognition of the Confederate States of America. This would have been devastating for the Union cause. Lee's inability to win a decisive victory at Antietam halted this momentum towards diplomatic recognition.
The Union's ability to stop Lee and force him to withdraw lifted northern morale.
Antietam was one of the first battles in history to feature photographic images of twisted bodies littering the devastated landscape and stacked in heaps like slaughtered livestock. These images brought the horror of war home to the civilian population.
The Union's ability to stop Lee helped President Lincoln's Republican Party in the 1862 elections. Democrats had been highly critical of the President's conduct of the war. They were hoping to make significant political gains. Republicans, however, actually gained seats in the Senate and maintained a majority in the House.
While Lee was stopped, Union Commander George McClellan refused to pursue Lee's Army as Lincoln felt he should have. For McClellan, this was the beginning of the end as Lincoln began to search for a new commander.
---
Lee's lost order
Robert E. Lee issued Special Order 191 during the Maryland campaign, before the Battle of Antietam. A copy of the order having been lost, was recovered by Union soldiers of the 27th Indiana on the Best Farm in Maryland. The order provided the Union Army with valuable information concerning the Army of Northern Virginia's movements and campaign plans.
Upon receiving Lee's "Lost Order", Maj. Gen. George B. McClellan, leading the Union Army of the Potomac, would exclaim "Here is a paper with which, if I cannot whip Bobby Lee, I will be willing to go home."
The practical value of this intelligence, which was quickly growing obsolescent, continues to be the subject of much debate. (Source: American Battlefield Trust)
One of the great "what ifs" of history entails what would have happened had this order not fallen into McClellan's hands.
While his cautious nature resulted in his squandering an opportunity to decisively defeat the Army of Norther Virginia, some historians believe that, had Lee's order not fallen into Union hands, he would have scored a decisive victory of his own thereby forcing the North to sue for peace. Of course, we will never know for sure.
---
Things To Do At The Antietam National Battlefield
If you're a first-timer then I definitely recommend beginning your trip at the visitor center. The Newcomer House and Barn are positioned at the eastern gateway to the Antietam National Battlefield.
The Newcomer House serves as Visitor Center for the Heart of the Civil War Heritage Area. There you can see museum exhibits about the battle.
There is a self-guided 8 1/2 mile auto tour through the battlefield. The tour has 11 stops and begins at the Dunker Church.
Or, if you prefer walking to driving then you can hike the Bloody Lane, Cornfield, Final Attack, Union Advance, Antietam Remembered, Sherrick Farm or Snavely Ford Trails.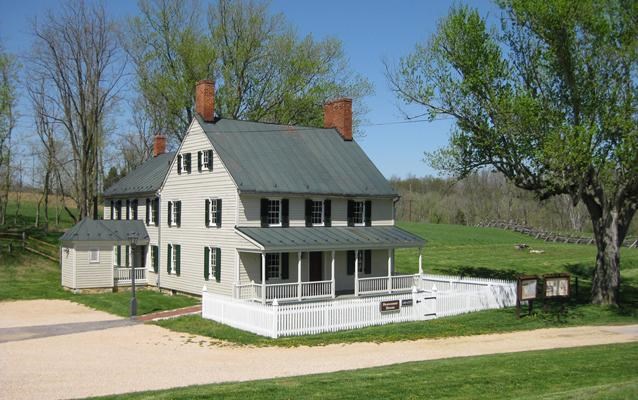 ---
The Pry House Field Hospital Museum | The Birthplace Of Modern Emergency Medicine
Another place that you should check out is the Pry House Field Hospital Museum. The Pry House sits on Antietam National Battlefield near Sharpsburg, Maryland.
It was built in 1844 as the home of Phillip and Elizabeth Pry and their six children.
During the Battle of Antietam in September 1862, the house served as headquarters for General George McClellan, as well Major Jonathan Letterman, the army's medical director.
Antietam is the birthplace of modern emergency medicine. It was here that Letterman developed an efficient system for securing, evacuation, and treating casualties.
To learn more check out Surgeon in Blue: Jonathan Letterman, the Civil War Doctor Who Pioneered Battlefield Care by Scott McGaugh.
The Letterman Plan
Now called the Letterman Plan, it remains the basis of medical response on battlefields and in disaster situations around the world.
Today the Pry House is home to the Pry House Field Hospital Museum, a satellite museum of the National Museum of Civil War Medicine.
The museum includes two floors of exhibits with original artifacts and text panels discussing battlefield medicine and field hospitals of the Civil War, especially Antietam.
Visitors will see fascinating exhibits including a re-creation of an operating theater, interpretive panels and objects relating to the care of wounded and the effects on the civilian population in the area as well as information about the Pry House.
---
The Best Civil War Sites in America
#2. Vicksburg National Military Park
The Siege of Vicksburg has been recognized around the world as one of the greatest military campaigns in history.
The 47-day siege gave control of the Mississippi River to the Union, a critical supply line, and was part of the Union's Anaconda Plan to cut off outside trade to the Confederacy.
According to John Henry McCracken, Professor of History Emeritus at Lafayette College, it was at Vicksburg that Ulysses S. Grant learned only hard, long fighting and logistics will win the war.
RELATED: 5 AMAZING National Parks Near Jackson You'll Love
---
Cutting The South In Two
The victory cut the South in two and doomed their efforts in the West.
How did Grant do it? He moved his army along the west bank of the Mississippi River to get below Vicksburg, where he completed a well-planned amphibious crossing of the Mississippi and took a daring gamble to feed his army off the countryside.
Grant's army then constructed 15 miles of trenches and enclosed Confederate Commander John C. Pemberton's force of 29,000 men inside the perimeter. It was only a matter of time before Grant, with 70,000 troops, captured Vicksburg. Attempts to rescue Pemberton and his force failed from both the east and west, and conditions for both military personnel and civilians deteriorated rapidly.
Pemberton surrendered on July 4, 1863. The town of Vicksburg would not celebrate the Fourth of July for 81 years.
To Learn More About Vicksburg
There are some excellent books on the Battle of Vicksburg.
One of my favorites is Vicksburg: Grant's Campaign That Broke the Confederacy by Donald L. Miller. Another is Vicksburg, 1863 by Winston Groom.
---
Things To Do At Vicksburg National Military Park
At Vicksburg National Military Park, there's a vast array of cultural, historical and natural resources. Each visitor to the park receives an official park brochure and map detailing the driving routes, tour stops, and provides a brief history of the Vicksburg Campaign and Siege.
There's a self-guided driving tour or you can make a reservation to take a guided park tour.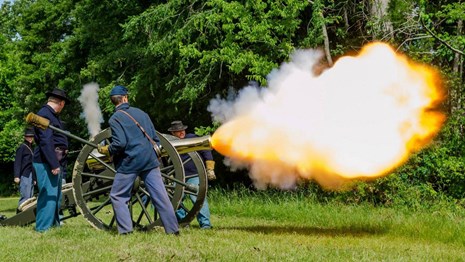 Over 1,400 Memorial Monuments
There's no shortage of things to see and experience. I would recommend beginning your tour at the visitor center. Check out the more than 1,400 memorial monuments, tablets and markers which cover the 1,800-acre park.
They represent soldiers who served on both sides of the conflict.
The park also features an impressive 20 miles of trenches and earthworks which have been reconstructed to reflect the time period.
---
There's Even A Gunboat–The U.S.S. Cairo
There's even a gunboat at this Civil War site! You can see the U.S.S. Cairo Gunboat.
There's also a Museum located within the park, enabling visitors to view the restored vessel, along with Civil War-era artifacts recovered during the boat's excavation.
Other key attractions include: The Antebellum Shirley House and 4 other historic buildings, 9 historic fortifications, Vicksburg National Cemetery, 141 cannons and carriages and 15 historic bridges.
If you love history as much as I do then plan on spending the entire day at the park. It's well worth it!
If you're interested in learning what other amazing places Mississippi has to offer then check out 9 EPIC Mississippi National Parks.
---
The #1 Civil War Site In America
1. Gettysburg National Military Park
The Battle of Gettysburg is arguably the most important battle fought during the American Civil War.
Coupled with the Union's simultaneous victory at Vicksburg, it proved to be the turning point of this tumultuous conflict.
The battle was part of Robert E. Lee's plan to invade the North and win European recognition for the Confederate States of America.
Had the plan succeeded to its greatest extent, Lee's Army of Northern Virginia might have surrounded, or even conquered, the nation's capital.
RELATED: 10 MUST-SEE Historic Sites In Pennsylvania
---
Joshua Lawrence Chamberlain
At the end of Day One of the battle, the Federals conducted a fighting withdrawal through the town, suffering heavy casualties and losing many prisoners; others simply retreated.
Despite orders from Robert E. Lee to take the heights "if practicable," Richard Ewell chose not to attack. Historians have debated how the battle might have ended differently if he had taken the heights.
It was Joshua Lawrence Chamberlain and his 20th Maine Infantry who held the strategic heights of Little Round Top. With their ammunition practically exhausted, rather than retreat, Chamberlain ordered his men to fix bayonets and charge.
This unconventional military maneuver swept the Confederates off of Cemetery Ridge thus securing the Union flank. Congress awarded Chamberlain the Medal of Honor for "conspicuous gallantry."
To learn more check out Through Blood and Fire at Gettysburg: General Joshua L. Chamberlain and the 20th Maine by General Joshua Lawrence Chamberlain.
Pickett's Charge
Pickett's Charge on Day Three was the culmination of the Battle of Gettysburg. Taking place on July 3, 1863, the third and final day of battle, it involved an infantry assault of approximately 15,000 Confederate soldiers against Union Major General George Meade's troops' position along Cemetery Ridge, manned by some 6,500 Federals.
Approximately 12,500 men in nine infantry brigades advanced over open fields for three-quarters of a mile under heavy Union artillery and rifle fire.
Although some Confederates were able to breach the low stone wall that shielded many of the Union defenders, they could not maintain their hold and were repelled with over 50% casualties, a decisive defeat that ended the three-day battle and Lee's campaign into Pennsylvania.
To learn more check out Pickett's Charge at Gettysburg: A Guide to the Most Famous Attack in American History by James A. Hessler.
The Stakes Could Not Have Been Higher
Had the Confederates been victorious at Gettysburg, the federal government could have been disabled, and high government officials, including even President Abraham Lincoln might have been captured.
The Union victory stopped the Confederate momentum in the Eastern Theater and ended any chance of Europe intervening. It gave the Federals a badly needed victory and boosted Northern morale.
RELATED: 22 EPIC Pennsylvania National Parks Worth Visiting
---
The Gettysburg Address| Towards a more perfect union
President Abraham Lincoln delivered one of the most famous speeches in United States history at the dedication of the Gettysburg National Cemetery on November 19, 1863.
Lincoln's short but powerful Gettysburg Address places the Civil War into the historical context of the American fight for freedom.
He gave the struggle a higher purpose by arguing that the living can honor the wartime dead not with a speech, but rather by continuing to fight for the ideas they gave their lives for.
To learn more check out Lincoln at Gettysburg: The Words that Remade America by Garry Wills.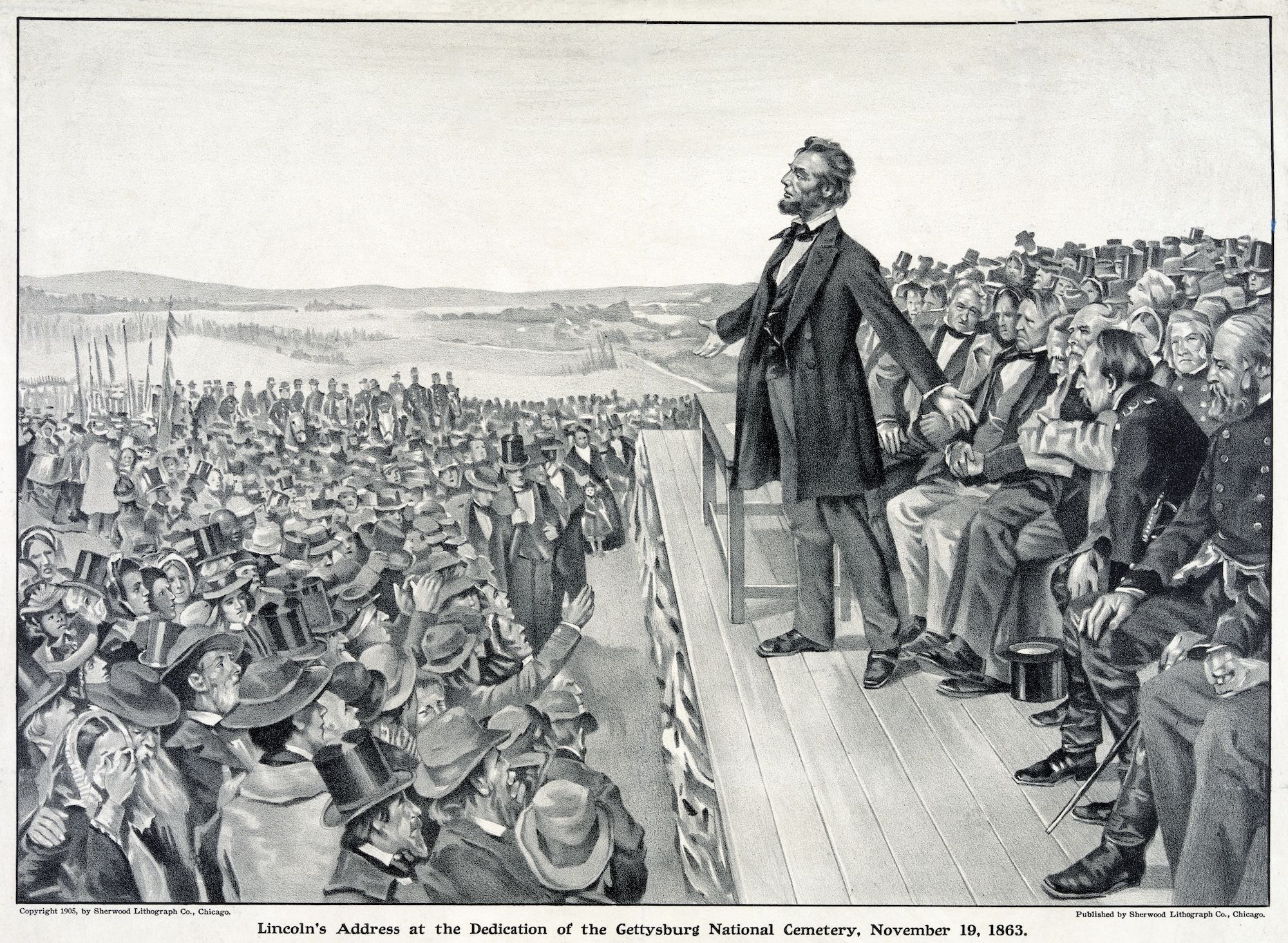 ---
"Four Score And Seven Years Ago . . ."
Things To Do At Gettysburg
I would recommend beginning your tour at the Gettysburg National Military Park Museum & Visitor Center. Here you will learn how to visit the park and what to see around Gettysburg.
There is so much to see and do including the following:
Battlewalk & Campfire Programs: These are led by park rangers who provide visitors with an in-depth program on the people and places that shaped this historic battle.
Living History Programs: Every weekend from April to October, Civil War living historians will be encamped on the Gettysburg battlefield. Visitors can explore their camps, interact with these knowledgeable historians, and witness as they demonstrate the tools, tactics, and firepower of the two armies that waged war across these now hallowed fields.
Dedication Day Special Events: These events take place on November 19th. This date marks the dedication of the National Military Cemetery at Gettysburg.
See The Cyclorama: The "Battle of Gettysburg" Cyclorama at Gettysburg National Military Park is one that has survived. This fantastic painting brings the fury of the final Confederate assault on July 3, 1863 to life, providing the viewer with a sense of what occurred at the battle long touted as the turning point of the Civil War. (Source: NPS)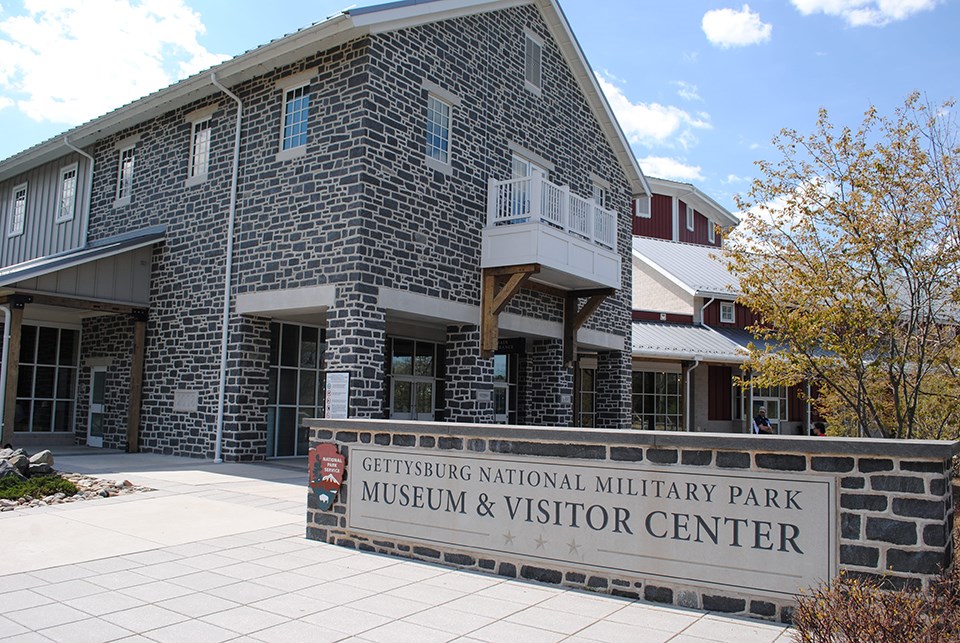 ---
Map Of Civil War Sites
civil war sites, civil war battlefields, civil war sites near me, civil war battlefields, best civil war battlefields, civil war trails, historic civil war sites, civil war sites near me, civil war sites, civil war sites, civil war battlefields, civil war sites near me, civil war battlefields, best civil war battlefields, civil war trails, historic civil war sites, civil war sites near me, civil war sites, civil war sites, civil war battlefields,
civil war sites near me, civil war battlefields, best civil war battlefields, civil war trails, historic civil war sites, civil war sites near me, civil war sites, civil war sites, civil war battlefields, civil war sites near me, civil war battlefields, best civil war battlefields, civil war trails, historic civil war sites, civil war sites near me, civil war sites, civil war sites, civil war battlefields, civil war sites near me, civil war battlefields, best civil war battlefields, civil war trails, historic civil war sites, civil war sites near me, civil war sites,
---
Top 10 Civil War Sites
Gettysburg Battlefield – Pennsylvania
Vicksburg Battlefield – Mississippi
Antietam Battlefield – Maryland
Fredericksburg & Spotsylvania Battlefields – Virginia
Shiloh Battlefield – Tennessee
Manassas (Bull Run) – Virginia
Chickamauga & Chattanooga Battlefields – Georgia & Tennessee
Brices Cross Roads Battlefield – Tennessee
Pea Ridge Battlefield – Arkansas
Andersonville Prison – Georgia
---
About the Folks Behind More Than Just Parks
You should probably know that we don't just make this stuff up out of thin air. My sons have spent their entire adult lives exploring and filming America's national parks and public lands.
As for me, I'm a retired lifelong educator and a proud dad of these two wonderful guys who are hopelessly obsessed with the national parks.
I taught history for over a quarter of a century. Now I enjoy researching and writing articles for More Than Just Parks. I'm always on the hunt for topics where nature and history intersect so please feel free to share any ideas that you might have with me.
We've worked with the National Park Service, the Department of Interior, and the U.S. Forest Service for years creating films on important places and issues.
Our work has been featured in leading publications all over the world and even some people outside of our immediate family call us experts on the national parks.
---
Meet The Parks Brothers
We're Jim Pattiz and Will Pattiz, collectively known as the Pattiz Brothers (and sometimes the Parks Brothers) and we absolutely LOVE the national parks.
Our goal here at More Than Just Parks is to share the beauty of America's national parks and public lands through stunning short films in an effort to get Americans and the world to see the true value in land conservation.
We hope you'll follow our journey through the parks and help us to keep them the incredible places that they are. If you're interested in joining the adventure then sign up below!
Helpful Articles:
Free Downloadable National Parks Map: LIST & MAP of National Parks By State (+ Printable Checklist)
Virginia National Parks: 30 EPIC Virginia National Parks Worth Visiting (Helpful Guide + Photos)
Pennsylvania National Parks: 22 EPIC Pennsylvania National Parks Worth Visiting (Guide + Photos)
Maryland National Parks: 27 EPIC Maryland National Parks Worth Visiting (Helpful Guide + Photos)
Mississippi National Parks: 9 EPIC Mississippi National Parks Worth the Visit (Helpful Guide + Photos)
Arkansas National Parks: 7 EPIC Arkansas National Parks (Helpful Guide + Photos)
Massachusetts National Parks: 18 SURPRISING MASSACHUSETTS NATIONAL PARKS (+ Photos)
North Carolina National Parks: 12 Epic North Carolina National Parks Worth Visiting
South Carolina National Parks: 8 Epic South Carolina National Parks Worth Visiting
Maine National Parks: An Epic Guide to Maine's National Parks
civil war sites, civil war battlefields, civil war sites near me, civil war battlefields, best civil war battlefields, civil war trails, historic civil war sites, civil war sites near me, civil war sites, civil war sites, civil war battlefields, civil war sites near me, civil war battlefields, best civil war battlefields, civil war trails, historic civil war sites, civil war sites near me, civil war sites, civil war sites, civil war battlefields, civil war sites near me, civil war battlefields,
best civil war battlefields, civil war trails, historic civil war sites, civil war sites near me, civil war sites, civil war sites, civil war battlefields, civil war sites near me, civil war battlefields, best civil war battlefields, civil war trails, historic civil war sites, civil war sites near me, civil war sites, civil war sites, civil war battlefields, civil war sites near me, civil war battlefields, best civil war battlefields, civil war trails, historic civil war sites, civil war sites near me, civil war sites,