Arizona National Parks! We've got 24 incredible national park sites for you to see on your next visit to the Grand Canyon State.
Arizona National Parks includes recreational areas, historic sites, incredible monuments, iconic parks, legendary trails and so much more.
I've been to so many of these amazing places since retiring from teaching in 2018. Did I mention that I taught history? I spent a lifetime teaching about the history behind these momentous sites. Then I got to see them firsthand. And now I'm sharing the stories of these incredible places with you. It doesn't get any better than that!
To be clear, these include national park sites (as in managed by the National Park Service) as well as capital letter National Parks. There are only 63 of those (so far) on that list.
If you're planning a trip to the Grand Canyon State then one book that I highly recommend is: Arizona Bucket List Adventure Guide & Journal: Explore The Natural Wonders & Log Your Experience!
Without further ado, we're going to give you 29 wonderful reasons why you'll want to make Arizona your next vacation destination.
---
---
Facts About Arizona
---
Arizona is a state located in the Southwestern region of the United States. It is bordered by Nevada and California to the west, Utah to the north, New Mexico to the east, and Mexico to the south. Arizona has a varied landscape, with the Colorado Plateau in the north, the Sonoran Desert in the south, and the Rocky Mountains in the east.
The state has a population of around 7.3 million people, and the capital is Phoenix.
Arizona is home to many universities and colleges, including the University of Arizona and Arizona State University.
The state is known for its strong economy, rich history, and vibrant cultural scene, with major cities such as Phoenix, Tucson, and Flagstaff offering a range of cultural and recreational activities.
Arizona has a diverse economy, with industries such as manufacturing, tourism, and agriculture playing important roles. The state is a major producer of copper and other minerals, and it is also home to many research and development centers.
Arizona is also known for its beautiful desert landscapes, which attract many tourists each year.
Overall, Arizona is known for its strong economy, rich history, and beautiful natural landscape.
---
The Best Arizona National Parks
---
29. Hohokam Pima National Monument
Hohokam Pima National Monument preserves what's left of an ancient Hohokam Village which is significant to the Gila River Indian Nation who manages and controls access to this site.
The site doesn't have much to see to the naked, untrained eye. Even if it did, the Gila River Indian Nation has decided not to open this national monument to the public. This is at least somewhat in part because of the sensitive nature of this site.
In our estimation a National Monument designation doesn't seem quite right for an area that is not accessible by the general public. Perhaps a National Historic Site or landmark would be better suited for this site.
---
28. Casa Grande Ruins National Monument
Visitors to Revolutionary War & Civil War sites marvel at people who lived several hundred years old. What about people who lived over a thousand years ago? Now that's old!
That's what you'll find when you visit some of these magnificent Arizona National Parks. And a case in point is Casa Grande Ruins National Monument.
Archeologists at Casa Grande have discovered evidence suggesting that the Sonoran Desert people developed wide-scale irrigation farming and extensive trade networks which lasted over a thousand years until about 1450 C.E.
These early inhabitants left no written records and ceased using the site after 1450. Archaeologists and historians have had to rely instead on the written historic accounts of the Casa Grande beginning with the journal entries of Padre Eusebio Francisco Kino. He visited the ruins in 1694.
Kino used the words "Casa Grande" meaning "great house" to describe this amazing place.
---
Visiting Casa Grande National Monument
From 1937 to 1940, the Civilian Conservation Corps built a number of adobe structures to support park operations. These structures remain in use today.
Visitors to Casa Grande will find a visitors center, museum and bookstore. There is a movie about the park and its history.
---
27. Old Spanish National Historic Trail
Trade networks are as old as civilization itself. Merchants and traders sent goods from New Mexico to Los Angeles in the 18th and 19th centuries.
It was the Mexican trader Antonio Armijo who led the first commercial caravan from Abiquiú, New Mexico to Los Angeles in late 1829. Over the next twenty years, Mexican and American traders continued to use routes similar to the one he pioneered.
This trail network was a combination of the indigenous footpaths, early trade and exploration routes, and horse and mule routes which became known collectively as the "Old Spanish Trail." This is one of the most interesting and colorful of the Arizona National Parks because of the diversity of cultural activities available.
Today you will find numerous programs and activities available at sites and in communities along the Trail.
---
26. Juan Bautista de Anza National Historic Trail
There's so much wonderful southwestern history to be uncovered in Arizona. And it's a place which attracted travelers from nearby and far away.
In 1775-76, Juan Bautista de Anza led 240 men, women, and children on an epic journey to establish the first non-Native settlement at San Francisco Bay.
Unique among the Arizona National Parks, the 1,200-mile Juan Bautista de Anza National Historic Trail connects history, culture, and outdoor recreation from Nogales, Arizona, to the San Francisco Bay Area.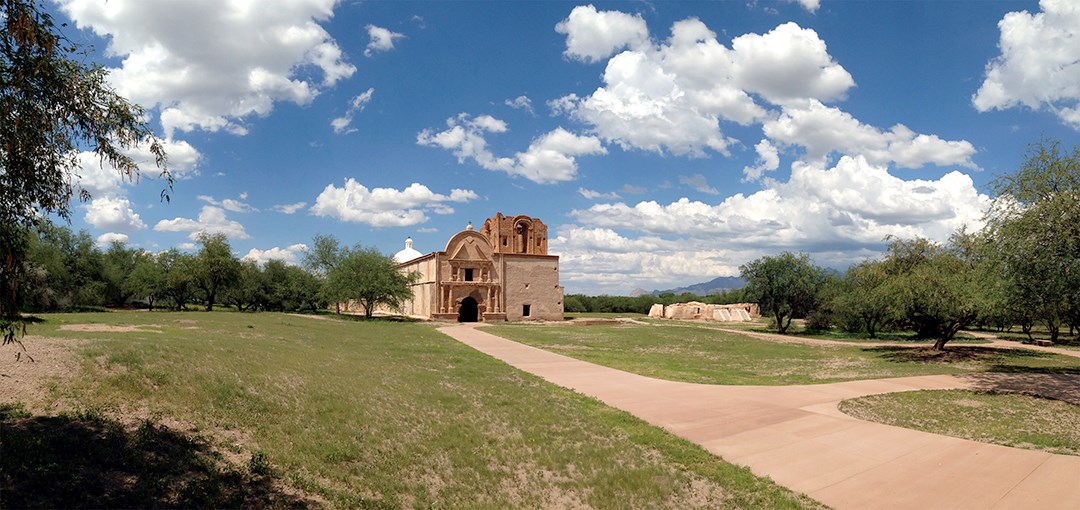 ---
Top 25 Arizona National Parks & Monuments
---
25. Hubbell Trading Post National Historic Site
One of the least known of the Arizona National Parks is the Hubbell Trading Post National Historic Site.
The Hubbell Trading Post is the oldest operating Trading Post on the Navajo Nation. It's been selling goods and Native American Art since 1878.
There is NO entrance fee. Visitors are free to walk the grounds. At the historic trading post and park store you will find arts and crafts along with grocery items and souvenirs.
I recommend beginning your visit at the visitor center where you can pick up a park map to learn about the Hubbell family, history of trade, and the importance of sheep and weaving to the Navajo people. From there, you're on your own. Go forth and have some fun along the way.
---
24. Coronado National Memorial
Shortly after the discovery of America, the Spanish became obsessed with the idea that somewhere in the interior of the New World, there were rich mines of gold and silver.
With a serious case of "gold fever," Spanish Explorer & Conquistador Francisco Vasquez de Coronado set off with an expedition in search of the Seven Cities of Cibola which were rumored to be filled with gold.
Coronado's expedition consisted of over 300 Europeans, over 1000 Aztec/Mexica allies, a handful of Franciscan priests, and scores of servants and enslaved peoples.
They didn't find the Seven Cities of Cibola, but their arrival in northwest Mexico and the American Southwest forever changed the lives and cultures of the indigenous peoples nonetheless.
The Coronado National Memorial recognizes their historical achievements.
---
Things To Do At The Coronado National Memorial
A good place to begin your visit is at the visitor center. There's a film which provides a brief history of the expedition.
From there you'll have an opportunity to see the magnificence of the lands once visited by Coronado only you will be able to travel in greater comfort than he did.
The Montezuma Pass Overlook & Scenic Drive is a great place to begin your expedition. It will take you to an elevation of 6,575 feet. The pass offers sweeping views to the east of the San Pedro River Valley and to the west over the San Rafael Valley.
---
Hiking Opportunities At Coronado
There are some wonderful hiking opportunities at Coronado. They include:
Coronado Cave Trail-A one mile hike which requires scrambling 25 feet down a rocky slope to the cave floor.
Coronado Peak Trail-It's a .8 mile interpretive trail climbs from the trailhead at Montezuma Pass to Coronado Peak. As a bonus, you'll see incredible views of Sonora, Mexico and the San Pedro River and San Rafael Valleys.
Joe's Canyon Trail-It's 6.2 miles with scenic views of Montezuma Canyon and the San Pedro River Valley.
Yaqui Ridge Trail-It's a 2 mile hike. The trail descends steeply to the US/Mexico border making the total length 4 miles round-trip. It marks the southern terminus of the Arizona National Scenic Trail.
Crest Trail-A 4 mile trek which begins at the northeast end of the Montezuma Pass parking area and climbs for 2 miles to the northwestern boundary of the park where it enters Coronado National Forest.
Windmill Trail-A 2 mile hike which traverses an historic windmill and corral before ascending into the foothills below Montezuma Peak.
RELATED: 19+ Best Hiking Apps RANKED By Experts (From Best To Worst)
---
23. Tumacácori National Historical Park
Another one of the amazing Arizona National Parks is Tumacacori.
The history of the Southwestern United States was heavily influenced by Spain during its colonial era. Tumacácori National Historical Park in Southern Arizona protects the ruins of three missions founded by the Spanish during this time.
Jesuit Father Eusebio Franciso Kino founded 24 missions in the region including two of the three on display at Tumacácori. They were Los Santos Ángeles de Guevavi and San José de Tumacácori. The third, San Cayetano de Calabazas, was founded later by Jesuit father Francisco Pauer.
In January of 1691, Kino founded the very first mission, Tumacácori, in what later would become the state of Arizona.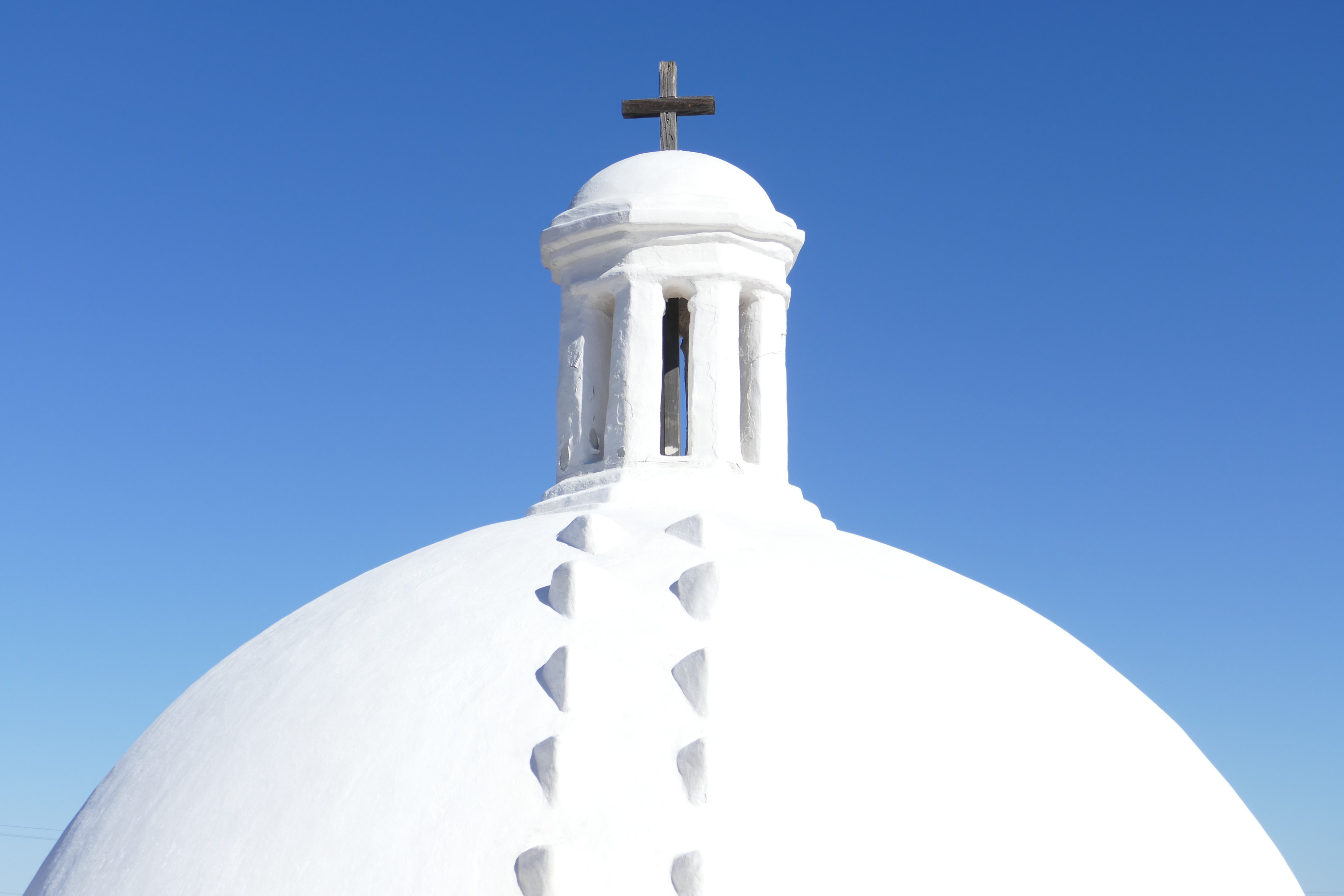 ---
22. Fort Bowie National Historic Site
The west could be a dangerous place in the 19th century. The U.S. established a series of outposts, otherwise known as forts, to bring to provide settlers with a measure of safety in an otherwise dangerous land.
The Arizona National Parks tell the incredible story of the Westward Migration. The Fort Bowie National Historic Site is a case in point.
A short history lesson is in order and as a retired history teacher I'm only too glad to oblige. Have no fear, however, as I won't be assigning any homework.
Fort Bowie commemorates the bitter conflict between Chiricahua Apaches and the U.S. military – a lasting monument to the bravery and endurance of U.S. soldiers in paving the way for settlement and the taming of the western frontier.
It provides insight into a "clash of cultures," a young nation in pursuit of "manifest destiny," and the hunter/gatherer society fighting to preserve its existence.
---
The Battle Of Apache Pass
The Battle of Apache Pass pitted Apache warriors against the Union volunteers of a California Column which had been dispatched from California to capture Confederate Arizona and to reinforce New Mexico's Union army.
Fort Bowie was established in 1862 as a result of the Battle of Apache Pass.
While at the fort, visitors can tour the ruins of Fort Bowie and view the exhibits inside the visitor center. There are picnic facilities located at the trailhead on Apache Pass Road and the visitor center.
Visitors can also participate in bird watching, hiking, and wildlife viewing while there.
---
21. Pipe Spring National Monument
Steeped in Kaibab Paiute and the Mormon settler frontier history, Pipe Spring National Monument tells the story of western frontier life for those who inhabited the area.
The monument also offers a short hiking trail, guided or self-guided tours of the historic structures, and a visitor center where you can learn more about the history of the place.
---
Top 20 Best Arizona National Parks & Monuments
---
20. Wupatki National Monument
And last, but certainly not least, on our extraordinary list of Arizona National Parks, is the Wupatki National Monument.
Located between the Painted Desert and ponderosa highlands of northern Arizona, Wupatki is a landscape indicative of an ancient past.
What you'll behold there are ancient pueblos dot red-rock outcroppings across miles of prairie. Imagine living in a harsh desert environment where food and water are not readily available.
And yet the amazing people who lived there built pueblos, raised families, farmed, traded, and even thrived. Sure you can read about it in books or see it on television, but it's simply not the same as going there and experiencing it for yourself.
These places have incredible stories to tell us, but only if we're willing to make the time to come and see them for ourselves.
---
19. Tuzigoot National Monument
What is Tuzigoot? It's a national monument which preserves a 2- to 3-story pueblo ruin on the summit of a limestone and sandstone ridge just east of Clarkdale, Arizona, 120 feet above the Verde River floodplain.
And what's even better is that you have the opportunity to see it for yourself. At Tuzigoot you can visit Pueblo structure, learn about the Sinagua people and explore the desert wildlife around you.
And let's not forget about the The Tuzigoot Visitor Center & Museum, which was built in 1935-1936. The museum is actually an exhibit in and of itself as the construction techniques used for the building are updated, modern-day versions of traditional Sinagua construction.
Museum collections consist of archeological artifacts removed from Tuzigoot and nearby archeological sites, plus associated field records.
Notable collection items include several very large ollas, scraps of woven baskets and cotton fabric, dozens of obsidian projectile points, and several pieces of jewelry and other decorative pieces. (Source: NPS)
---
18. Sunset Crater Volcano National Monument
Imagine taking a trip to a volcano. It's not active today, but it was almost a thousand years ago. You can do this in an Arizona National Park!
Visitors to this Sunset Carter Volcano National Monument can take a drive through the 34 mile scenic loop that winds from Highway 89 through Sunset Crater Volcano and Wupatki National Monuments.
This scenic loop will take you from the high Ponderosa Pine forests of Sunset Crater down nearly 2,000 feet in elevation. There you'll see the red rocks and painted desert vistas of Wupatki.
---
Hikes at Sunset Crater Volcano National Monument
We've included the top hikes with descriptions from the NPS:
Lava's Edge Trail-Here you'll have the opportunity to walk under ponderosa pines, over loose cinders and rough basalt along the jagged edge of the Bonito Lava Flow. The hike is 3.4 miles round trip.
A-s Trail-On this .2 mile trek, you'll jagged blocks of rough, basaltic a'a lava, formed as the Bonito Lava Flow cooled over 900 years ago.
Lenox Crater Trail-A 1.6 mile hike where you'll walk in a ponderosa pine forest.
Bonito Vista Trail-Imagine walking across a field of cinders on this paved trail for an expansive view of the Bonito Lava Flow and surrounding volcanoes. This trial is .3 miles.
Lava Flow Trail-A 1 mile hike where you'll explore numerous volcanic features while walking at the base of Sunset Crater Volcano.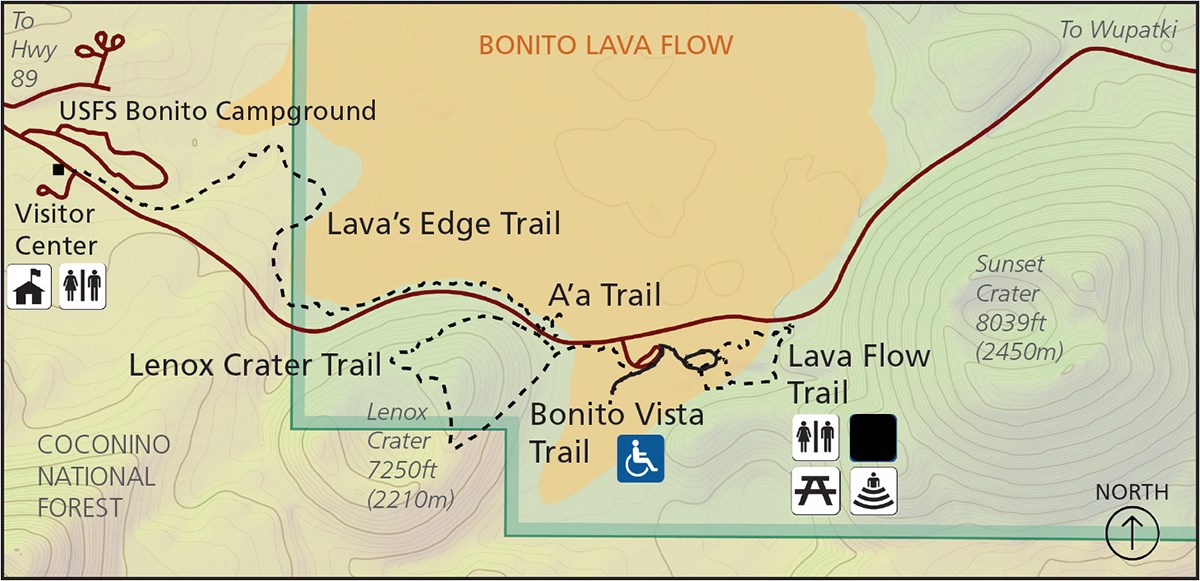 ---
17. Montezuma Castle National Monument
I am fascinated by the cultures which predated the arrival of the Europeans. The Arizona National Parks offer us a glimpse into these intriguing cultures. One place in particular that I found most fascinating is Montezuma Castle National Monument.
Montezuma Castle was established in 1906 as the third National Monument dedicated to preserving Native American culture. These were the folks who came along long before Columbus and the Gang.
Nevertheless, they knew how to live in style. These Native Americans crafted these 20 room high-rise apartments, nestled into a towering limestone cliff. It's a truly amazing story of ingenuity and survival in an unforgiving desert landscape. Not only did they survive, but they prospered too.
Visitors to the site can examine a collection of amazing artifacts including basketry, hunting, jewelry, pottery and tools. There's even a Southwest Virtual Museum where you can check out these amazing collections online.
---
What to See at Montezuma Castle National Monumen
Montezuma Castle National Monument encompasses 826 acres and lies in the Verde Valley at the junction of the Colorado Plateau and Basin and Range physiographic provinces. Visitors are encouraged to check out the surroundings including the plant and animal life.
While you're there, check out the Montezuma Well which has been home to many prehistoric groups of people since as early as 11,000 CE. Visitors can still see the irrigation canal, picnic areas, and historic Back ranch house at Montezuma Well.
---
16. Glen Canyon National Recreation Area
Let's take a break from learning about all of the wonderful history behind so many incredible places and just have some fun. And Glen Canyon National Recreation Area is the perfect place to do it.
Whether you prefer aquatic adventures or backcountry excitement, Glen Canyon's got it going on! We're talking over 1.25 million acres straddling two states.
As far as things to do are concerned, there's biking, boating, camping, fishing, off road vehicle driving, kayaking, scenic drives, ranger programs and more. Let's take a deeper dive!
---
Top 15 Arizona National Parks & Monuments
---
15. Lake Mead National Recreation Area
If you love aquatic activities and are wondering if one of these Arizona National Parks is for you then wonder no more. Lake Mead is definitely the place for you!
Visitors to Lake Mead National Recreation Area can enjoy a variety of water recreation activities including: biking, boating, canoeing, camping, fishing, hiking, horseback riding, hunting, kayaking, scenic driving and even scuba diving.
Bicyclists are welcome at Lake Mead on park roads and on routes designated for bicycle use. There are also approved backcountry roads which are designated routes and are marked with a yellow arrow sign with a number on it.
If you're planning on boating then Hemenway Harbor, PWC Beach, Boulder Harbor, Callville Bay, Echo Bay, Temple Bar, South Cove, Willow Beach, Cottonwood Cove, Katherine Landing, North Arizona Telephone Cove, Cabinsite Cove and Princess Cove all offer safe places to launch your boat.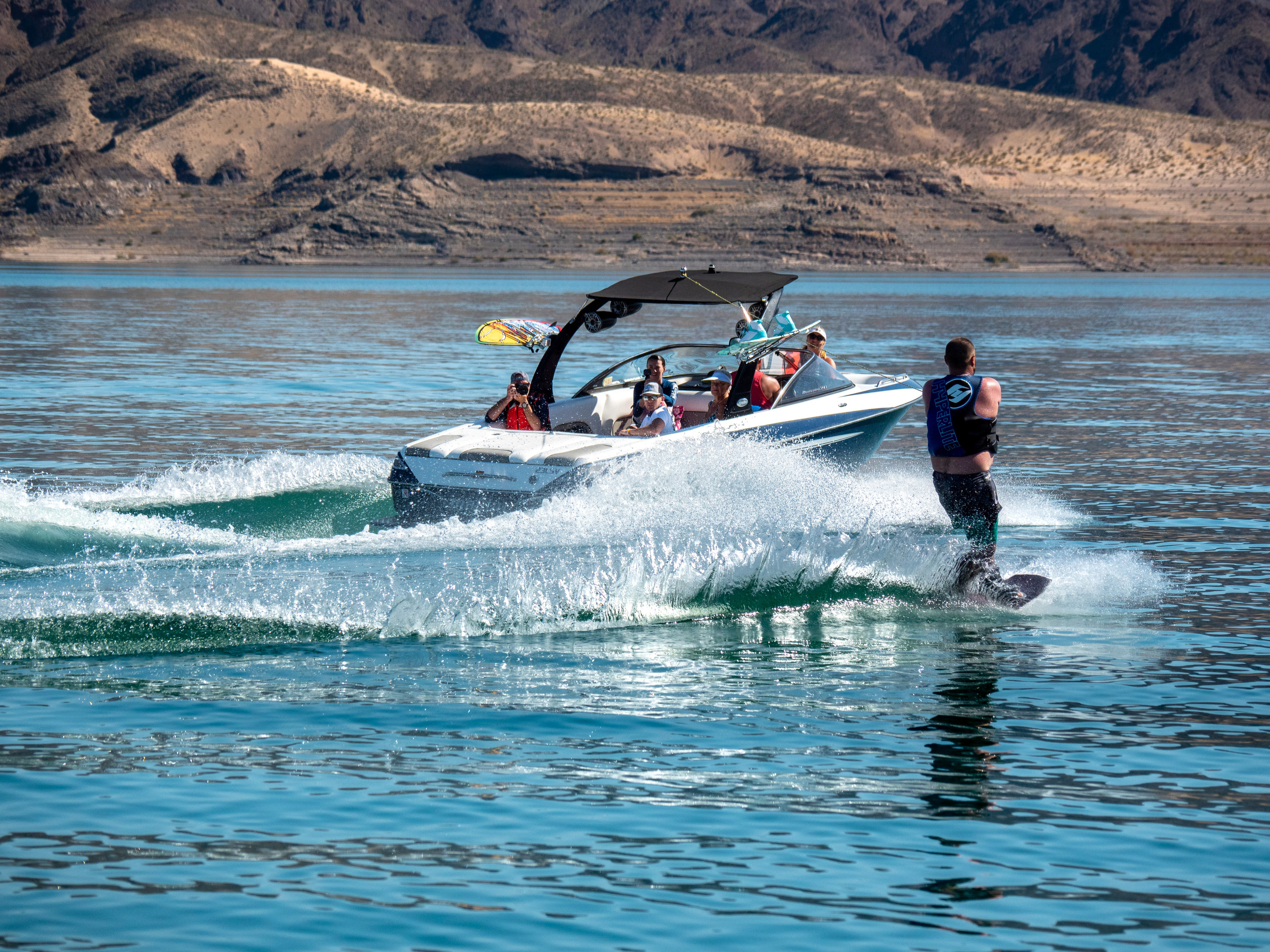 ---
14. Vermilion Cliffs National Monument
This one is a real beauty. Most people know about this monument because of the Instagram-famous feature called The Wave, but this entire monument is gorgeous red rock scenery waiting to be explored.
If you're interested in visiting The Wave you'd better have lady luck on your side because permits are done via an in-person lottery system that is notoriously difficult to win.
We visited the lottery once and met a couple visiting from France who had come five mornings in a row and were unsucessful each time. Their luck did not change while we were there.
---
13. Tonto National Monument
If you're someone who has never experienced a cliff dwelling then you're in for a real treat because visitors to Tonto National Monument have the opportunity to marvel at two Salado-style cliff dwellings.
You can also see colorful pottery, woven cotton cloth, and other artifacts tell a story of people living and using resources from the northern Sonoran Desert from 1250 to 1450 CE.
Tonto was established in 1907. It's mission is to protect several cliff dwelling sites and numerous smaller archeological sites scattered throughout the highlands and alluvial plains within the Tonto Basin, Arizona.
The Lower Cliff Dwelling is one of two large sites accessible to the public, and is the primary site visited in the Monument throughout the year.
Among the Arizona National Parks, if I'm looking to see fabulous cliff dwellings then this one is my favorite.
---
12. Navajo National Monument
Imagine exploring canyons that had been occupied for centuries prior to the birth of the United States.
The Hopi, San Juan Southern Paiute, Zuni, and Navajo are tribes that inhabited the canyons of the Navajo National Monument. Before they were Arizona National Parks, they built homes into the natural sandstone alcoves.
The monument was created in 1909 to protect the remains of three large pueblos dating to the 13th century. Archaeological evidence uncovered there documents the use of this region over the past several thousand years.
Today the park offers a visitor center, self-guided trails, free seasonal guided cliff dwelling tours, free camping, and more.
---
Best Trails at Navajo National Monument
Imagine walking the same ground trod by Native Americans centuries ago. There are three self-guided trails:
The Sandal Trail which is a 1.3 mile round-trip paved trail to the Betatakin Cliff Dwelling overlook.
The Aspen Trail which is a 0.8 mile steep round-trip nature trail that leads to an overlook of a relict forest on the canyon floor.
The Canyon View Trail which is a 0.8 mile round-trip canyon rim trail that leads to the park's historic ranger station and provides views of the canyon.
There are also ranger-guided cliff-dwelling tours available at Betatakin and Keet Seel.
CHECK OUT: List Of 128 BEST US National Monuments Ranked
---
11. Agua Fria National Monument
Located just an hour north of Phoenix, Arizona lies one of the most beautiful national monuments in the southwest, Agua Fria National Monument.
Agua Fria National Monument contains vast collections of pictographs and petroglyphs, a tremendous diversity of wildlife, and deep desert canyons.
Recreational opportunities abound here including hiking, fishing, hunting, biking, horseback riding, camping, and more.
One thing to keep in mind for folks interested in visiting is that four wheel drive is king in this national monument. If you don't have a four wheel drive vehicle then most of the monument is completely inaccessible.
---
10. Canyon de Chelly National Monument
Arizona is blessed with some of the most magnificent scenery on the planet. The Arizona National Parks are simply stunning and amongst the very best in the world.
When you're exploring these vast canyons you can be forgiven for thinking you've landed on another planet because it's simply out of this world!
I'm a retired World History teacher who spent a good portion of my life teaching students about civilizations which rose and fell thousands of years ago.
Canyon de Chelly rose millions of years ago. And, it has yet to fall. Now that's exciting!
It took literally millions of years of land uplifts and stream cutting to create the colorful sheer cliff walls of Canyon de Chelly. The water sources and rich soil provided a variety of valuable resources, including plants and animals that have sustained families for thousands of years.
---
9. Chiricahua National Monument
Among the other intriguing Arizona National Parks is the Chiricahua National Monument which is best described as a "wonderland of rocks."
This is a place where visitors can marvel at geologic wonders while birding, camping, hiking, or watching the wildlife which call this magical place their home.
Mother Nature can make a masterpiece to rival that of the greatest artists and Chiricahua is a case in point. Eruptions from the Turkey Creek Volcano spewed ash over 1,200 square miles forming layers of gray rock called rhyolite.
Believe it or not, the amazing pinnacles, which are known as "standing up rocks," were formed 27 million years ago. The park comprises 12,025 acres and 84 percent of this is designated as wilderness. It has trails for everyone irrespective of their skill level.
An eight-mile scenic drive climbs from the grasslands to the summit at Massai Point.
---
Things To Do At Chiricahua National Monument
Bonita Canyon Campground is open year-round. The sites are available by online reservations through www.recreation.gov by searching Chiricahua National Monument. (Source: NPS)
While you're visiting I recommend you take the Bonita Canyon Scenic Drive. It has an overlook with a 360-degree view of Rhyolite Canyon, adjacent valleys, and surrounding mountain peaks. It's gorgeous! Don't forget to bring your camera.
There's picnicking at the Bonita Creek and Faraway picnic areas. They have tables, grills, trashcans, and restrooms. Massai Point, Echo Canyon, and Sugarloaf areas have tables and restrooms as well. Everything you'll need to enjoy a feast with family or friends.
CHECK OUT: Arizona Bucket List Adventure Guide & Journal: Explore The Natural Wonders & Log Your Experience! 
---
8. Walnut Canyon National Monument
You can take a trail like no other at Walnut Canyon National Monument. The one mile round-trip Island Trail provides access to 25 cliff dwellings. If you're looking to see stunning canyon walls when visiting the Arizona National Parks then this is the place to visit.
And while you're exploring you'll see curved canyon walls and remarkable rocks. Among the amazing geological formations of the canyon itself are the former homes of ancient inhabitants.
As you walk along the trails you can imagine life within Walnut Canyon, while visiting actual pueblos and walking in the steps of those who came before. It's just like you're in a dream only you're not.
---
7. Ironwood Forest National Monument, Arizona
Magnificent herds of bighorn sheep, thousands of giant saguaro cacti, and home to some of the highest concentrations of Ironwood trees in the world, Ironwood Forest National Monument falls into our "underrated" monuments category.
Ironwood National Monument is located in Arizona's sonoran desert and also preserves a collection of over 200 Hohokam and Paleoindian sites.
Recreational opportunities abound at Ironwood National Monument including primitive camping, hiking, mountain biking, horseback riding, hunting, birdwatching, and more.
In the spring, visitors will be treated to dazzling wildflower displays.
---
6. Sonoran Desert National Monument
Sonoran Desert National Monument consists of nearly half a million acres of beautiful, rugged mountain ranges and vast desert cactus plains.
The monument protects some of the most biologically diverse pieces of desert in the world as well as numerous important archaeological and historic sites.
The scenery at Sonoran Desert is really beautiful, among the finest desert scenery in America.
For those interested in visiting Sonoran Desert National Monument be sure to pack plenty of provisions as there is no drinking water available in the monument itself.
Despite being just an hour from Phoenix, cell service is extremely limited so plan for emergency situations.
---
5. The Organ Pipe Cactus National Monument
When you visit the Organ Pipe Cactus National Monument you will discover that it's not only a great Arizona National Park, but also an International Biosphere Reserve. Go there and behold a thriving community of plants and animals.
At Organ Pipe, visitors will have a variety of camping experiences to choose from including developed, primitive, and backcountry. There are some wonderful trails to hike which include:
Visitor Center Nature Trail (.01 miles)
Campground Perimeter Trail (1 mile)
Desert View Trail (1.2 miles)
Palo Verde Trail (2.6 miles)
There are mountain trails available to hike as well at Ajo and Puerto Blanco.
---
Enjoy The Scenery At Organ Pipe Cactus
There are some wonderful scenic drives in this Arizona national park which include:
Ajo Mountain Drive-It's a 21 mile, mostly gravel road usually passable by normal passenger car and it's also a popular biking route too.
Puerto Blanco Drive-It provides access to the Pinkley Peak Picnic Area, Red Tanks trail head, Dripping Springs, and Quitobaquito Springs.
Bates Well Road-It extends for 23 miles from Hwy 85 to the boundary with Cabeza Prieata Wildlife Refuge.
Pozo Nuevo Road-It's a 14 mile road which offers views of the Cipriano Hills, the Growler Valley, and the historic Pozo Nuevo line-camp.
CHECK OUT: ALL 63 NATIONAL PARKS RANKED BY EXPERTS
---
4. Grand Canyon-Parashant National Monument
If you're looking for a more rugged and less crowded Arizona National Park than the Grand Canyon then you can journey to the Parashant National Monument.
The vast, wild landscape of desert cactus, sheer canyon walls, soaring raptors, tall ponderosa pines, isolated cattle corrals and line shacks, lone cowboys, and rugged rock formations set against endless blue skies inspire those who seek it out.
Few signs of civilization interrupt the splendid natural landscape. It's also one of the best places in the world to view dark night skies. (Source: NPS)
---
3. Petrified Forest National Park
Our Favorite Resources: Guidebook | Where to Stay
Among the incredible Arizona National Parks you will discover a place that is like something from another world.
Petrified Forest National Park, located in northeastern Arizona, is home to the Rainbow Forest. It's chock full of colorful petrified wood.
If you're new to the park then the visitor center is always a great place to start out. There's an 18 minute orientation video to familiarize you with the park. There's also a bookstore, exhibits, gift shop, restaurant and public amenities.
---
While You're There Check Out The Rainbow Forest Museum
It's also home to the Rainbow Forest Museum, which features paleontology exhibits and many trail access points.
In the center of the park you'll find the petroglyphs of Newspaper Rock and the ruined village of Puerco Pueblo.
If you travel to the north of the park, you can visit the Painted Desert Inn, a 1930s adobe building, is a museum with Hopi murals.
---
Things To Do In Petrified National Forest
There are some wonderful hiking trails in this Arizona national park that highlight topics like archeology, natural environments, and the famous petrified logs. If you're interested in backcountry hiking you can pick up a free guide at one of the park's visitor centers.
The Petrified National Forest Park also has a designated Wilderness Area which consists of two units: one in the north allowing hikers to roam the red and orange part of the Painted Desert; and one in the south showcasing highly eroded landscapes, badlands, and petrified wood.
Bicycling in the park—including ebikes—is permitted on paved park roads and parking areas open to the public. Horseback riding is also available provided you BYOH (Bring Your Own Horse).
If you're planning to stay overnight then be advised that there is no RV, car, or front country camping in the park. There is no boondocking, dispersed or "primitive" camping, or just pulling off into a parking area.
There is only backpacking/hiking into the designated Petrified Forest National Wilderness Area to spend the night in the park, at least a mile from your vehicle.
---
2. Saguaro National Park
Our Favorite Saguaro Resources: Guide / Hikes / Things to Do / Map / Guidebook / Where to Stay / Video
Among the Arizona National Parks are 3 capital letter national parks. Saguaro National Park is one of them. It's unique in that it is bisected by the city of Tucson.
The two districts are – East & West. It takes 30-45 minutes to travel between the two districts. The park is home to the Saguaro Cactus. It's a large, tree-sized cactus with a relatively long lifespan–up to 250 years.
The primary outdoor activities are biking, camping, hiking and horseback riding. It's well worth a visit to this park as the desert beauty makes for an otherworldly experience.
What Is The Difference Between A National Park & A National Park Site? Check Out: What Is A National Park Really?
---
Things To Do At Saguaro National Park East District
The Cactus Forest Scenic Loop Drive is a paved, combination one-way and two-way road that features several trailheads, scenic vistas, and pullouts in a total of 8 miles.
To reach the hiking trails from the visitor center, you must drive into the park on the Loop Drive. The first trailhead is accessed in about 2 miles and begins at the Mica View Picnic Area. There are several trailheads with parking off the Loop Drive.
For a more complete list, check out our article on the best things to do in Saguaro National Park.
---
Things To Do At Saguaro National Park West District
The Scenic Bajada Loop Drive is a great way to explore the district's foothills. There are scenic pullouts, picnic areas, and hiking trailheads in a 6 mile loop.
Bicycling is permitted along the Bajada Loop Drive and all paved roads. Bicycling is not permitted on any trails, except the 0.5 mile Belmont Multi-use trail and the 2.5 mile Golden Gate Multi-use trail. (Source: NPS)
---
Check Out the Award-Winning Saguaro National Park Film
---
1. Grand Canyon National Park
Our Favorite Resources: Map / Guidebook / Things to Do / Best Views / Closest Cities / South Rim / Where to Stay
One of the Arizona National Parks, Grand Canyon National Park to be specific, has a special significance for the co-founders of More Than Just Parks.
We founded More Than Just Parks after a spur of the moment road trip with friends to the Grand Canyon during which we truly discovered the National Parks for the first time.
As for the place which forever changed our lives, it's a mile-deep gorge in northern Arizona. Scientists estimate the canyon may have formed 5 to 6 million years ago when the Colorado River began to cut a channel through layers of rock.
Humans have in and out of the canyon there since the last Ice Age. The first Europeans to reach the Grand Canyon were Spanish explorers in the 1540s.
President Benjamin Harrison first protected the Grand Canyon in 1893 as a forest reserve, and it became an official United States National Park in 1919.
---
The Powell Expedition & The Grand Canyon
I don't know why Hollywood hasn't made a film about this expedition. It's Lewis & Clark Meets Indiana Jones!
In 1869, John Wesley Powell, a one-armed Civil War veteran and self-trained naturalist, embarks on a daring descent of the mighty Colorado River. Powell boldly goes where no one has gone before! Into the Great Unknown!
Take A Deeper Dive With A Story That's Worthy Of Indiana Jones: The Exploration of the Colorado River and Its Canyons by John Wesley Powell.
---
It Was The Final American Frontier To Be Conquered
By 1869, Lewis and Clark had already mapped much of the American West. The transcontinental railroad was completed that same year. Now Americans could truly go from sea to shining sea.
The Rockies and the Sierra Nevada and Yosemite and Death Valley had all been explored. Everything had been explored. Everything, that is, except for one spot. In the American Southwest, an immense area–an area as large as any state, as large as any country in Europe–remained largely unexplored.
Mapmakers even wrote the word "unexplored" next to this area which was still largely surrounded in mystery.
If you would like to learn more amazing facts about the Grand Canyon then check out: 16+ FASCINATING Grand Canyon Facts
---
Things To Do At The Grand Canyon National Park
It's not as dangerous a trek today as it was in Powell's time. That having been said, it's important that you gather the necessary information before setting out on your own adventures.
A good place to start is the Grand Canyon South Rim Visitor Center. You can learn about the history of this geologic wonder there.
Places of interest along the Canyon Rim include the Yavapai Museum of Geology and Verkamps Visitor Center.
---
South Rim Vs. North Rim
The South Rim is more accessible from several large cities which makes it a perfect day trip. It's also more user friendly and offers restaurants, cafeterias, stores and lodges. It's a great choice for families with children.
The North Rim stays pleasantly cool, even during the summer. Since it's covered in trees, the North Rim has a natural shade while the South Rim heats up drastically during the summer months.
There are plenty of hiking opportunities, but to get the most out of the North Rim, you'll need to hike on lengthier and less accessible trails. Ultimately, the choice is yours. Be sure to do your homework. You don't want to end up like Seneca Howland, O.G. Howland, and William H. Dunn.
---
To Learn More About Arizona's National Parks
---
Map Of Arizona National Park Sites
---
List Of Arizona National Park Sites
Grand Canyon National Park
Saguaro National Park
Petrified Forest National Park
Grand Canyon-Parashant National Monument
Organ Pipe Cactus National Monument
Sonoran Desert National Monument
Ironwood Forest National Monument
Walnut Canyon National Monument
Chiricahua National Monument
Canyon de Chelly National Monument
Agua Fria National Monument
Navajo National Monument
Tonto National Monument
Vermillion Cliffs National Monument
Lake Mead National Recreation Area
Glen Canyon National Recreation Area
Montezuma Castle National Monument
Sunset Crater Volcano National Monument
Tuzigoot National Monument
Wupatki National Monument
Pipe Spring National Monument
Fort Bowie National Historic Site
Tumacácori National Historical Park
Coronado National Memorial
Juan Bautista de Anza National Historic Trail
Hubbell Trading Post National Historic Site
Old Spanish National Historic Trail
Casa Grande Ruins National Monument
Hohokam Pima National Monument
---
About The People Behind More Than Just Parks
You should probably know that we don't just make this stuff up out of thin air. My sons have spent their entire adult lives exploring and filming America's national parks and public lands.
As for me, I'm a retired lifelong educator and a proud dad of these two wonderful guys who are hopelessly obsessed with the national parks. I taught history for over a quarter of a century. Now I enjoy researching and writing articles for More Than Just Parks. I'm always on the hunt for topics where nature and history intersect so please feel free to share any ideas that you might have with me.
We've worked with the National Park Service, the Department of Interior, and the U.S. Forest Service for years creating films on important places and issues. Our work has been featured in leading publications all over the world and even some people outside of our immediate family call us experts on the national parks.
---
Meet The Parks Brothers
We're Jim Pattiz and Will Pattiz, collectively known as the Pattiz Brothers (and sometimes the Parks Brothers) and we absolutely LOVE the national parks.
Our goal here at More Than Just Parks is to share the beauty of America's national parks and public lands through stunning short films in an effort to get Americans and the world to see the true value in land conservation.
We hope you'll follow our journey through the parks and help us to keep them the incredible places that they are. If you're interested in joining the adventure then please sign up below!
---
the arizona national parks, national parks arizona, az national parks, national parks az, arizona park, arizona monument, arizona monuments, az monuments, national parks of arizona, arizona national monuments, national park arizona, parks in az, arizona national parks, national parks arizona, az national parks, national parks az, arizona park, arizona monument, arizona monuments, az monuments, national parks of arizona, arizona national monuments, arizona national parks, national parks arizona, az national parks, national parks az,
arizona park, arizona monument, arizona monuments, az monuments, national parks of arizona, arizona national monuments, arizona national parks, national parks arizona, az national parks, national parks az, arizona park, arizona monument, arizona monuments, az monuments, national parks of arizona, arizona national monuments, arizona national parks, national parks arizona, az national parks, national parks az,
arizona park, arizona monument, arizona monuments, az monuments, national parks of arizona, arizona national monuments, arizona national parks, national parks arizona, az national parks, national parks az, arizona park, arizona monument, arizona monuments, az monuments, national parks of arizona, arizona national monuments, national park arizona, parks in az, arizona national parks, national parks arizona, az national parks, national parks az, arizona park, arizona monument, arizona monuments, az monuments, national parks of arizona, arizona national monuments, national park arizona, parks in az, arizona national parks, national parks arizona, az national parks, national parks az, arizona park, arizona monument, arizona monuments, az monuments, national parks of arizona, arizona national monuments, national park arizona, parks in az,