Historic Sites In Arizona. More Than Just Parks has 10 incredible must-see sites for you.
I've been to so many of these amazing places since retiring from teaching in 2018. Did I mention that I taught history? I spent a lifetime teaching about the history behind these momentous sites. Then I got to see them firsthand. And now I'm sharing the stories of these incredible places with you. It doesn't get any better than that!
I'm going to give you my list of the Top 10 Historic Sites in Arizona that you'll want to see. These are our top 10 sites which we will provide in reverse order. We've got amazing monuments, fascinating exhibits, historic museums, legendary figures and so much more.
To be clear, this list includes national park sites (as in sites managed by the National Park Service) as opposed to national parks.
Without further ado, let's dive in!
---
Historic Sites In Arizona
---
#10. Wupatki National Monument
We kick off the top ten list of the best historic sites in Arizona at #10 with the Wupatki National Monument.
Located between the Painted Desert and ponderosa highlands of northern Arizona, Wupatki is a landscape indicative of an ancient past.
What you'll behold there are ancient pueblos dot red-rock outcroppings across miles of prairie. Imagine living in a harsh desert environment where food and water are not readily available.
And yet the amazing people who lived there built pueblos, raised families, farmed, traded, and even thrived. Sure you can read about it in books or see it on television, but it's simply not the same as going there and experiencing it for yourself.
These places have incredible stories to tell us, but only if we're willing to make the time to come and see them for ourselves.
RELATED: THE ULTIMATE ARIZONA ROAD TRIP
---
Historic Sites In Arizona
---
#9. Hubbell Trading Post National Historic Site Monument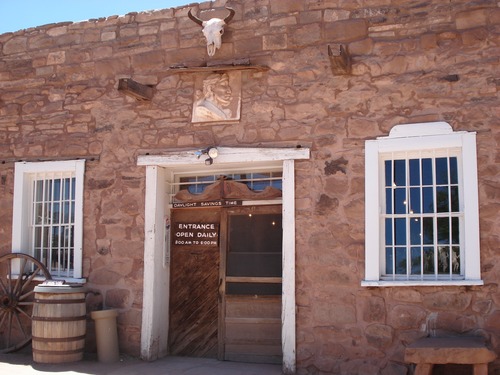 Coming in at #9 on the list of the best historic sites in Arizona is the Hubbell Trading Post National Historic Site Monument.
There is NO entrance fee. Visitors are free to walk the grounds. At the historic trading post and park store you will find arts and crafts along with grocery items and souvenirs.
I recommend beginning your visit at the visitor center where you can pick up a park map to learn about the Hubbell family, history of trade, and the importance of sheep and weaving to the Navajo people. From there, you're on your own. Go forth and have some fun along the way.
CHECK OUT: THESE 24 EPIC ARIZONA NATIONAL PARKS WILL BLOW YOUR MIND
---
Historic Sites In Arizona
---
#8. Tumacácori National Historical Park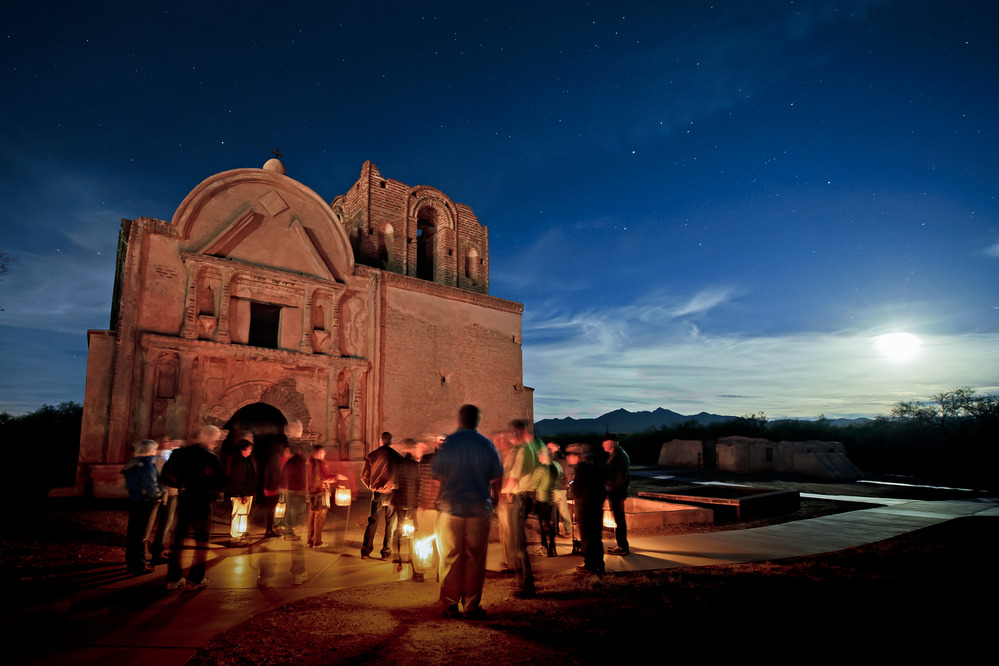 We move on to #8 on our list of the best historic sites in Arizona with the Tumacácori National Historical Park.
The history of the Southwestern United States was heavily influenced by Spain during its colonial era. Tumacácori National Historical Park in Southern Arizona protects the ruins of three missions founded by the Spanish during this time.
Jesuit Father Eusebio Franciso Kino founded 24 missions in the region including two of the three on display at Tumacácori. They were Los Santos Ángeles de Guevavi and San José de Tumacácori. The third, San Cayetano de Calabazas, was founded later by Jesuit father Francisco Pauer.
In January of 1691, Kino founded the very first mission, Tumacácori, in what later would become the state of Arizona.
CHECK OUT: 10 EPIC NATIONAL PARKS NEAR PHOENIX YOU'LL LOVE
---
Things To Do At Tumacácori National Historical Park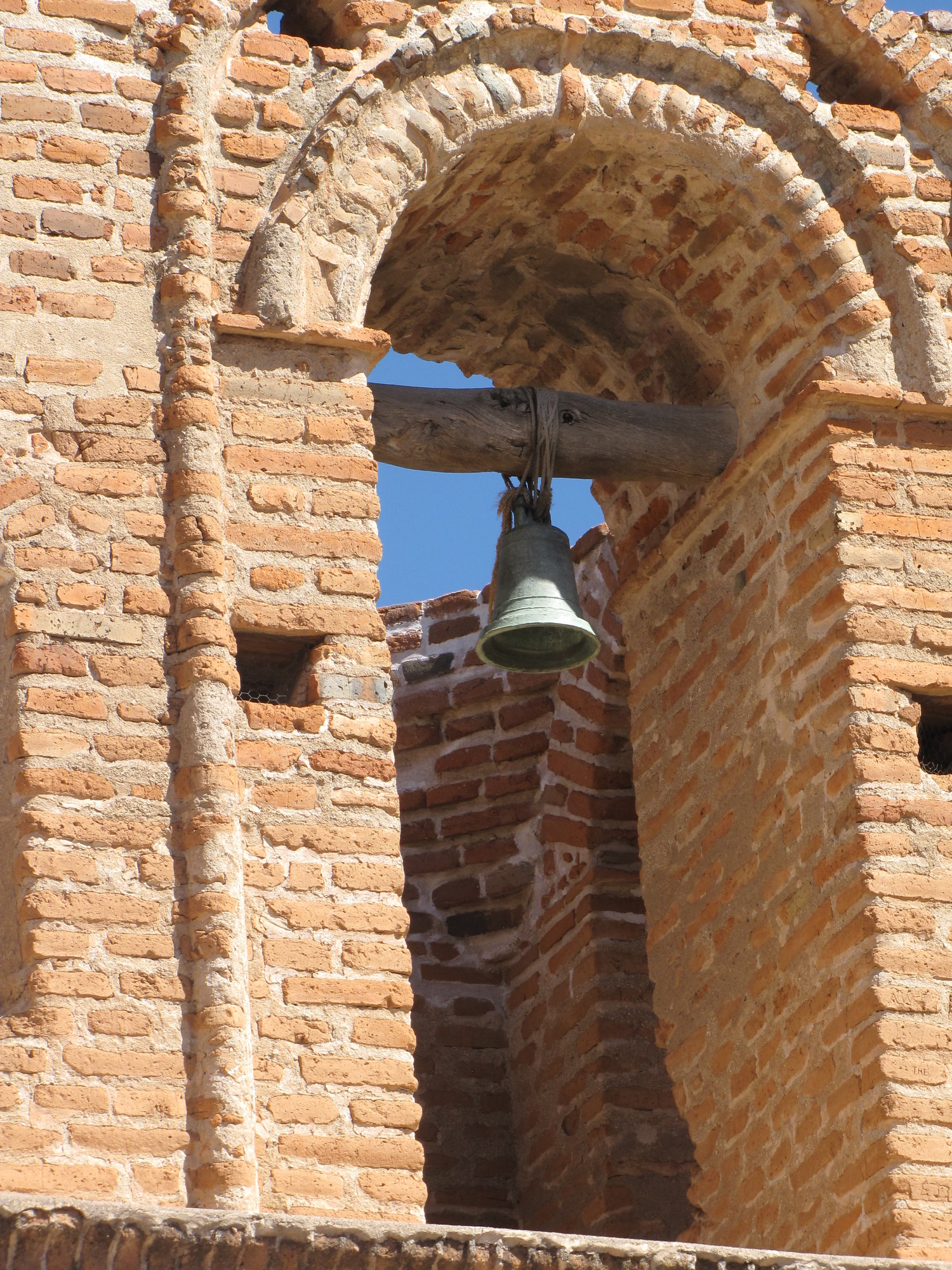 Visitors enter Tumacácori National Historical Park through the Tumacácori Visitor Center. The visitor center offers a 15 minute video, an excellent museum, and a bookstore.
A self-guided interpretive tour booklet, "In the Footprints of the Past," is available for loan or purchase in the bookstore.
Guided tours are available at 11:00 and 2:00 January through March, and may be available at other times and seasons. Special tours, such as guided walks to the Santa Cruz River, may also be available.
---
Historic Sites In Arizona
---
#7. Tonto National Monument
At lucky #7 on our list of the best historic sites in Arizona is the Tonto National Monument.
Now if you're someone who has never experienced a cliff dwelling then you're in for a real treat because visitors to Tonto National Monument have the opportunity to marvel at two Salado-style cliff dwellings.
You can also see colorful pottery, woven cotton cloth, and other artifacts tell a story of people living and using resources from the northern Sonoran Desert from 1250 to 1450 CE.
Tonto was established in 1907. It's mission is to protect several cliff dwelling sites and numerous smaller archeological sites scattered throughout the highlands and alluvial plains within the Tonto Basin, Arizona.
The Lower Cliff Dwelling is one of two large sites accessible to the public, and is the primary site visited in the Monument throughout the year.
RELATED: 10 AMAZING NATIONAL PARKS NEAR TUCSON YOU'LL LOVE
---
Historic Sites In Arizona
---
#6. Old Spanish National Historic Trail
Completing the bottom five of the top 10 historical sites in Arizona is the Old Spanish National Historic Trail.
As a retired history teacher, I can tell you that trade networks are as old as civilization itself. Merchants and traders sent goods from New Mexico to Los Angeles in the 18th and 19th centuries.
It was the Mexican trader Antonio Armijo who led the first commercial caravan from Abiquiú, New Mexico to Los Angeles in late 1829. Over the next twenty years, Mexican and American traders continued to use routes similar to the one he pioneered.
This trail network was a combination of the indigenous footpaths, early trade and exploration routes, and horse and mule routes which became known collectively as the "Old Spanish Trail."
Today numerous programs and activities are available at sites and in communities along the Trail.
CHECK OUT: LIST OF 128 BEST US NATIONAL MONUMENTS RANKED
---
The Top 5 Historic Sites In Arizona
---
#5. Navajo National Monument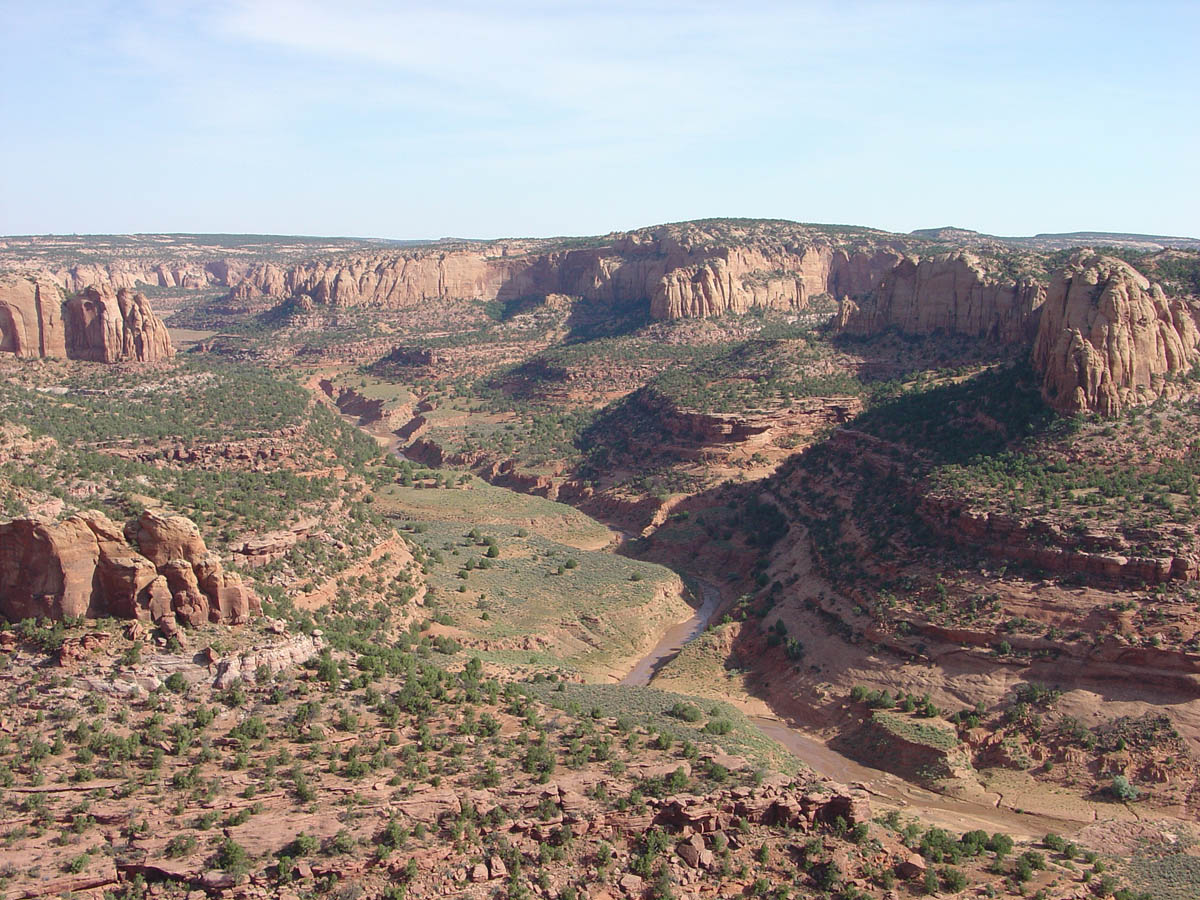 We're on to our top 5 historic sites in Arizona. At #5 we have Navajo National Monument.
Imagine exploring canyons that had been occupied for centuries prior to the birth of the United States. The Hopi, San Juan Southern Paiute, Zuni, and Navajo are tribes that inhabited the canyons of the Navajo National Monument. They built homes into the natural sandstone alcoves.
The monument was created in 1909 to protect the remains of three large pueblos dating to the 13th century. Archaeological evidence uncovered there documents the use of this region over the past several thousand years.
Today the park offers a visitor center, self-guided trails, free seasonal guided cliff dwelling tours, free camping, and more.
CHECK OUT: 10 BEST REVOLUTIONARY WAR SITES IN AMERICA
---
Walk The Ground Trod By Native Americans Hundreds Of Years Ago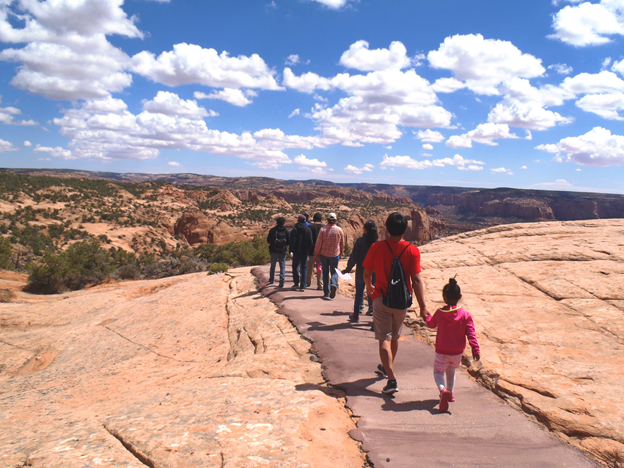 Imagine walking the same ground trod by Native Americans centuries ago. There are three self-guided trails. They are:
The Sandal Trail which is a 1.3 mile round-trip paved trail to the Betatakin Cliff Dwelling overlook.
The Aspen Trail which is a 0.8 mile steep round-trip nature trail that leads to an overlook of a relict forest on the canyon floor.
The Canyon View Trail which is a 0.8 mile round-trip canyon rim trail that leads to the park's historic ranger station and provides views of the canyon.
There are also ranger-guided cliff-dwelling tours available at Betatakin and Keet Seel.
---
Historic Sites In Arizona
#4. Fort Bowie National Historic Site
We're on to the "final four." At #4 on our lit of the best historic sites in Arizona is Fort Bowie National Historic Site.
As a former history teacher and longtime history buff I'm familiar with stories of the American West. The West could be a dangerous place in the 19th century. The U.S. established a series of outposts, otherwise known as forts, to bring to provide settlers with a measure of safety in an otherwise dangerous land.
The Battle of Apache Pass pitted Apache warriors against the Union volunteers of a California Column which had been dispatched from California to capture Confederate Arizona and to reinforce New Mexico's Union army.
Fort Bowie was established in 1862 as a result of the Battle of Apache Pass.
While at the fort, visitors can tour the ruins of Fort Bowie and view the exhibits inside the visitor center. There are picnic facilities located at the trailhead on Apache Pass Road and the visitor center.
Visitors can also participate in bird watching, hiking, and wildlife viewing while there.
CHECK OUT: 10 BEST CIVIL WAR SITES IN AMERICA
---
Historic Sites In Arizona
---
#3. Coronado National Memorial
Coming in at #3 on the list of the best historic sites in Arizona is Coronado National Memorial.
And it's quite a story to tell beginning shortly after the discovery of America. It was then that the Spanish became obsessed with the idea that somewhere in the interior of the New World, there were rich mines of gold and silver.
With a serious case of "gold fever," Spanish Explorer & Conquistador Francisco Vasquez de Coronado set off with an expedition in search of the Seven Cities of Cibola which were rumored to be filled with gold.
Spoiler Alert: They Didn't Find The 7 Cities Of Cibola
Coronado's expedition consisted of over 300 Europeans, over 1000 Aztec/Mexica allies, a handful of Franciscan priests, and scores of servants and enslaved peoples.
They didn't find the Seven Cities of Cibola, but their arrival in northwest Mexico and the American Southwest forever changed the lives and cultures of the indigenous peoples nonetheless.
The Coronado National Memorial recognizes their historical achievements.
---
Things To Do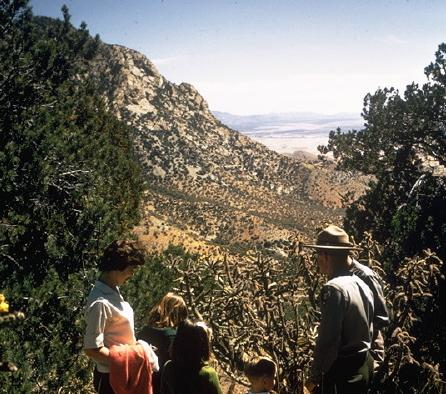 A good place to begin your visit is at the visitor center. There's a film which provides a brief history of the expedition.
From there you'll have an opportunity to see the magnificence of the lands once visited by Coronado only you will be able to travel in greater comfort than he did.
The Montezuma Pass Overlook & Scenic Drive is a great place to begin your expedition. It will take you to an elevation of 6,575 feet. The pass offers sweeping views to the east of the San Pedro River Valley and to the west over the San Rafael Valley.
CHECK OUT: 25 BUCKET-LIST FAMOUS LANDMARKS IN AMERICA (MUST-SEE)
---
Historic Sites In Arizona
#2. Casa Grande Ruins National Monument
Casa Grande Becomes A National Monument
At #2 on our list of the best historic sites in Arizona is the Casa Grande Ruins National Monument.
As a former World History teacher it never fails to amaze me how visitors to Revolutionary War & Civil War sites marvel at people who lived several hundred years old. What about people who lived over a thousand years ago? Now that's old!
Archeologists at Casa Grande have discovered evidence suggesting that the Sonoran Desert people developed wide-scale irrigation farming and extensive trade networks which lasted over a thousand years until about 1450 C.E.
These early inhabitants left no written records and ceased using the site after 1450. Archaeologists and historians have had to rely instead on the written historic accounts of the Casa Grande beginning with the journal entries of Padre Eusebio Francisco Kino. He visited the ruins in 1694.
Kino used the words "Casa Grande" meaning "great house" to describe this amazing place.
---
The Railroad Opens Up These Sites To Americans
With the advent of the railroad in the 19th century more people began to visit these incredible ruins.
The rise in visitors had unintended consequences such as damage from souvenir hunting, graffiti and outright vandalism. This raised serious concerns about the preservation of the Casa Grande.
Senator George F. Hoar presented a petition before the U. S. Senate in 1889 requesting that the government take steps to repair and protect these ruins.
In 1892, President Benjamin Harrison set aside one square mile of Arizona Territory surrounding the Casa Grande Ruins as the first prehistoric and cultural reserve established in the United States.
Further discoveries at the site led President Woodrow Wilson to proclaim Casa Grande Ruins to be a National Monument on August 3, 1918.
---
Casa Grande Today
From 1937 to 1940, the Civilian Conservation Corps built a number of adobe structures to support park operations. These structures remain in use today.
Visitors to Casa Grande will find a visitors center, museum and bookstore. There is a movie about the park and its history.
---
The #1 Historic Site In Arizona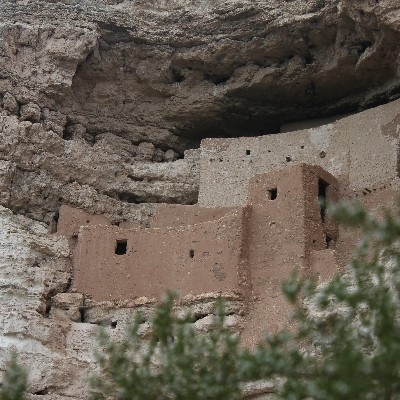 At #1 on our top ten list of the best historic sites in Arizona is Montezuma Castle National Monument.
I am fascinated by the cultures which predated the arrival of the Europeans. Montezuma Castle was established in 1906 as the third National Monument dedicated to preserving Native American culture. These were the folks who came along long before Columbus and the Gang.
Nevertheless, they knew how to live in style. These Native Americans crafted these 20 room high-rise apartments, nestled into a towering limestone cliff. It's a truly amazing story of ingenuity and survival in an unforgiving desert landscape. Not only did they survive, but they prospered too.
Visitors to the site can examine a collection of amazing artifacts including basketry, hunting, jewelry, pottery and tools. There's even a Southwest Virtual Museum where you can check out these amazing collections online.
---
Don't Forget To Check Out The Scenery At Montezuma Castle
Montezuma Castle National Monument encompasses 826 acres and lies in the Verde Valley at the junction of the Colorado Plateau and Basin and Range physiographic provinces. Visitors are encouraged to check out the surroundings including the plant and animal life.
While you're there, check out the Montezuma Well which has been home to many prehistoric groups of people since as early as 11,000 CE. Visitors can still see the irrigation canal, picnic areas, and historic Back ranch house at Montezuma Well.
---
List Of Historic Sites In Arizona
Montezuma Castle National Monument
Casa Grande Ruins National Monument
Coronado National Memorial
Fort Bowie National Historic Site
Navajo National Monument
Old Spanish National Historic Trail
Tonto National Monument
Tumacácori National Historical Park
Hubbell Trading Post National Historic Site Monument
Wupatki National Monument
---
Map Of Historic Sites In Arizona
---
About the Folks Behind More Than Just Parks
You should probably know that we don't just make this stuff up out of thin air. My sons have spent their entire adult lives exploring and filming America's national parks and public lands.
As for me, I'm a retired lifelong educator and a proud dad of these two wonderful guys who are hopelessly obsessed with the national parks. I taught history for over a quarter of a century. Now I enjoy researching and writing articles for the More Than Just Parks website. I'm always on the hunt for topics where nature and history intersect so please feel free to share any ideas that you might have with me.
We've worked with the National Park Service, the Department of Interior, and the U.S. Forest Service for years creating films on important places and issues. Our work has been featured in leading publications all over the world and even some people outside of our immediate family call us experts on the national parks.
---
Meet The Parks Brothers
We're Jim Pattiz and Will Pattiz, collectively known as the Pattiz Brothers (and sometimes the Parks Brothers) and we absolutely LOVE the national parks.
We hope you'll follow our journey through the parks and help us to keep them the incredible places that they are. If you're interested in joining the adventure then sign up below!
---
Related Links
To learn more about the difference between the various National Park Service designations check out our article that explains everything!
Arizona National Parks: These EPIC 24 Arizona National Parks Will Blow Your Mind