Article Summary: Indiana National Parks
In this article, we feature some incredible park sites in the great state of Indiana. We've got 5 national park sites for you to see on your next visit to the Hoosier State.
Indiana is home to one of America's most exciting new national parks, Indiana Dunes.
These Indiana National Parks include amazing historic sites, incredible monuments, iconic parks, legendary trails, and more.
I've been to so many of these amazing places since retiring from teaching in 2018. Did I mention that I taught history? I spent a lifetime teaching about the history behind these momentous sites. Then I got to see them firsthand. And now I'm sharing the stories of these incredible places with you. It doesn't get any better than that!
Remember that old 1970 song by R. Dean Taylor? It's titled Indiana Wants Me. It has some memorable lyrics which include the following lines:
Indiana wants me
Lord, I can't go back there
Indiana wants me
Lord, I can't go back there
Well, we're going to give you 5 wonderful reasons why you can go back there. Or go there for the very first time. After reading this helpful article, you'll definitely want to make Indiana your next vacation destination.
---
So, What Is A National Park?
We get asked that question a lot because there's a difference between a "national park" and a "national park site." To help you understand that difference you might want to check out our article titled: What Is A National Park Really?
If you're planning a trip to the Hoosier State then one book I highly recommend is: Indiana Bucket List Adventure Guide: Explore 100 Offbeat Destinations You Must Visit!
---
---
National Parks Of Indiana
---
1. George Rogers Clark National Historical Park
There are some truly amazing Indiana National Parks which acquaint visitors with people who played an important role in America's history. One such place is the George Rogers Clark National Historical Park.
For almost 30 years, I taught high school history. What impresses me most about the field of history are the amazing stories of men and women whose contributions changed the course of human events. In doing so, they helped to bring about the country we have today.
The people we know, however, are few when compared to the people we don't. When I asked my students what they knew about George Rogers Clark, I might have seen one hand raised.
I would call on that intrepid soul and he (or she) inevitably told me about Clark's historic journey across America with his companion Merriweather Lewis.
Folks, that's the wrong Clark!
---
Who Was George Rogers Clark?
A short history lesson is in order, but I promise there'll be no homework.
George Rogers Clark National Historical Park is dedicated to commemorating the achievements of George Rogers Clark, an American Revolutionary War hero.
Clark is best known for his capture of the British-controlled Fort Sackville in 1779, which helped secure the Old Northwest for the American colonies. He led a small group of frontiersmen on a winter campaign, traveling hundreds of miles through the wilderness, to capture the fort in what is now present-day Indiana.
The park was established in 1966 and is located on the site of Fort Sackville. The park features a memorial fountain, the George Rogers Clark Memorial, which was dedicated in 1936, and a statue of Clark, as well as a visitor center that provides information about the park and Clark's expedition.
Now if you're interested in taking a deeper dive into the life and times of this fascinating man then I recommend George Rogers Clark: The Life and Legacy of the Revolutionary War's Conqueror of the Old Northwest by Charles River Editors.
---
Things To Do At The Park
I always recommend that first timers start at the visitor center. There you can gather information on points of interest at the site. At this site, I recommend a 30 minute film, titled Long Knives. The film explores Clark, his march to Vincennes, and the attack on Fort Sackville.
From there you should check out the Memorial where you can see seven murals which tell the story of Clark and the Old Northwest along with a magnificent statue of George Rogers Clark.
As the National Park Service notes, the Memorial was a major feat of architectural engineering. It was built from 1931 to 1933. Workers assembled it piece by piece like a gigantic jigsaw puzzle. Today it stands as a testament to a man who did his part for the cause of freedom.
Visitors to the park can learn about the history of the American Revolution in the Old Northwest, as well as Clark's leadership and the impact of his expedition on the outcome of the war. The park is also a popular location for educational programs, including ranger-led walks and historical reenactments.
RELATED: 7 Epic KANSAS National Parks (Helpful Tips + Photos)
---
2. Indiana Dunes National Park
Indiana Dunes National Park is a diverse and beautiful park located on the southern shore of Lake Michigan in the state of Indiana.
The park encompasses over 15,000 acres of sand dunes, forests, wetlands, and prairies, making it one of the most biologically diverse national parks in the country.
One of the most popular attractions at Indiana Dunes National Park is the beach. The park's 15 miles of pristine sand dunes and shoreline offer opportunities for swimming, sunbathing, and beachcombing.
Visitors can also explore the park's diverse ecosystems on foot, with over 50 miles of trails winding through the dunes, forests, and wetlands.
---
It's A Park Rich In Cultural & Historical Significance
In addition to its natural beauty, Indiana Dunes National Park is rich in cultural and historical significance. The park is home to several historic sites, including the Chellberg Farm, which dates back to the early 1900s and provides visitors with a glimpse into the lives of early settlers in the area.
Another popular attraction at the park is the Nature Center, which provides hands-on exhibits and interactive programs to help visitors learn about the plants and animals that call the dunes home. The center also offers educational programs for school groups and other organizations, helping to foster a deeper appreciation of the natural world.
Whether you're a nature lover, beach-goer, or history buff, Indiana Dunes National Park has something to offer for everyone. With its stunning scenery, rich cultural heritage, and abundance of recreational opportunities, it's no wonder that the park attracts millions of visitors every year.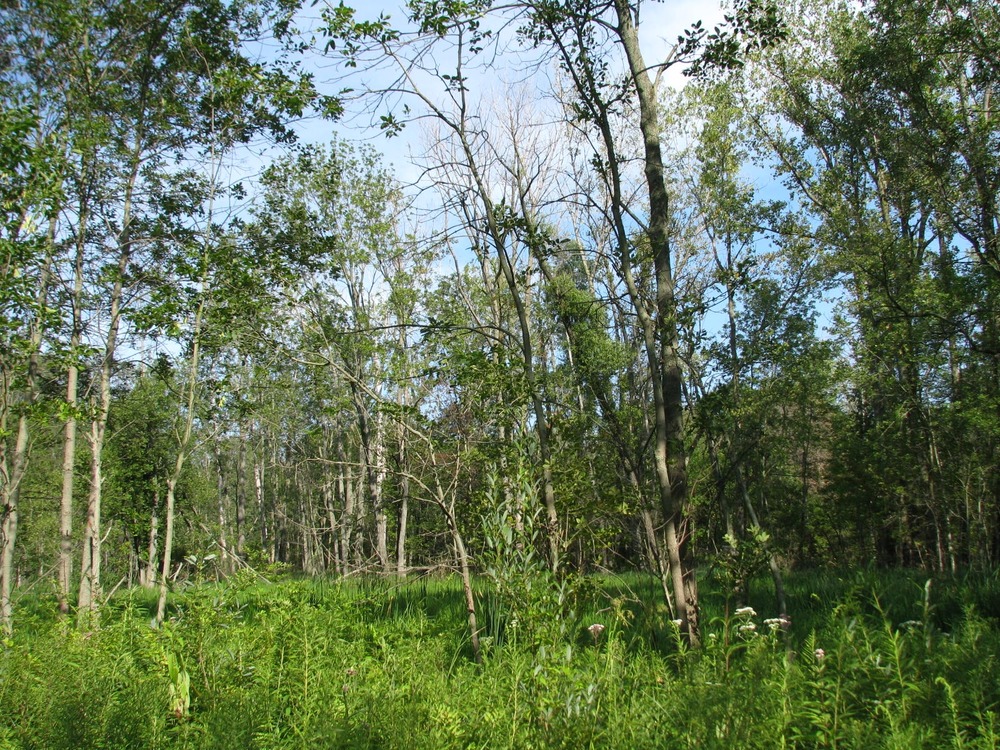 CHECK OUT: 10 FASCINATING Facts About Indiana Dunes National Park
---
So Many Incredible Activities At Indiana Dunes
There are many things to do at Indiana Dunes National Park, including:
Hiking: The park offers more than 50 miles of trails for hiking and exploring, including dunes, wetlands, and forests.
Beach Activities: Lake Michigan provides opportunities for swimming, sunbathing, and beachcombing.
Camping: The park has several campgrounds for overnight stays.
Fishing: Fishing is allowed in Lake Michigan and some of the park's inland waters.
Wildlife Watching: Indiana Dunes is home to a rich diversity of wildlife, including over 350 species of birds, making it a great place for bird watching and wildlife observation.
Picnicking: The park has several picnic areas, perfect for enjoying a meal or snack with family and friends.
History and Culture: Indiana Dunes has a rich cultural history, and visitors can learn about the area's history through ranger-led programs and exploring the park's cultural resources.
Ranger-led Programs: Indiana Dunes offers a variety of ranger-led programs, including hikes, campfire programs, and beach walks.
Biking: Biking is permitted on designated trails throughout the park.
Winter Activities: In the winter, visitors can enjoy cross-country skiing, snowshoeing, and sledding.
---
While You're There You Can Explore A Century Of Progress
You'll find some amazing historical sites, too, which I'm always keen to explore.
There are over 60 historic structures including a National Historic Landmark, the Bailly Homestead. Other notable sites include Camp Good Fellow, the Chellberg Farm and five houses from the 1933 Chicago World's Fair.
The 1933 Chicago World's Fair's theme was a "Century of Progress." In keeping with this theme you can see the House of Tomorrow, Florida Tropical, Armco Ferro, Wieboldt-Rostone and Cyprus Log House.
These places feature innovative building materials, modern home appliances and new construction techniques.
RELATED: 6 (EPIC) Kentucky National Parks For Your Visit To The Bluegrass State
---
More Indiana National Parks
---
3. Lewis & Clark National Historic Trail
The Lewis and Clark National Historic Trail follows the route taken by the Lewis and Clark Expedition, also known as the Corps of Discovery, during their journey from St. Louis, Missouri to the Pacific Ocean and back between 1804 and 1806.
The trail covers more than 4,900 miles and passes through 11 states, including Missouri, Illinois, Kentucky, Indiana, Ohio, West Virginia, Pennsylvania, Virginia, North Dakota, Montana, and Oregon.
The Lewis and Clark Expedition was commissioned by President Thomas Jefferson to explore the western part of the United States and find a water route to the Pacific Ocean. Led by William Clark and Meriwether Lewis, the expedition set out from St. Louis in May 1804 with a team of 33 men, including French-Indian guide Sacagawea.
Over the next two years, they encountered many challenges, including rugged terrain, harsh weather conditions, and encounters with Native American tribes. Despite these difficulties, they successfully completed their mission, gathering valuable information about the western territories and laying the groundwork for future western expansion.
---
The Trail Serves As A Reminder Of The Expedition's Accomplishments & Significance In American History
Today, the Lewis and Clark National Historic Trail serves as a reminder of the expedition's accomplishments and its significance in American history. Visitors to the trail can follow in the footsteps of Lewis and Clark and experience the natural beauty and cultural diversity of the American West.
There are numerous visitor centers and interpretive sites along the trail, offering information about the expedition and its history, as well as opportunities for hiking, camping, and other outdoor activities.
The Lewis and Clark National Historic Trail is an important cultural and historical resource that provides a glimpse into America's early western expansion and the bravery and determination of the explorers who paved the way.
---
Undaunted Courage
Of course if you are interested in learning about the sacrifices and struggles these brave men (and one woman) encountered then I recommend Undaunted Courage: Meriwether Lewis, Thomas Jefferson, and the Opening of the American West by Stephen Ambrose.
Ambrose is the the New York Times bestselling author of Band of Brothers and D-Day. Undaunted Courage is the definitive book on Lewis and Clark's exploration of the Louisiana Purchase, the most momentous expedition in American history and one of the great adventure stories of all time.
---
What Can I See In Indiana That's Connected To Lewis & Clark
I'm so glad you asked. After all, our focus in this article is on Indiana.
In Indiana, this historic trail follows the Ohio River from the Indiana/Ohio border, to Clarksville, then southwest towards Indiana's toe just south of Mount Vernon.
Merriweather Lewis historic 1803 meeting with William Clark has been honored for several years at the Falls of the Ohio State Park and the George Rogers Clark Homesite.
Now I know what you're thinking. And, the answer is YES. William Clark descended from a line of adventurous men including William's illustrious older brother George Rogers Clark.
RELATED: 6 GREAT Missouri National Parks (An Honest Guide + Photos)
---
4. Lincoln's Boyhood Home
Indiana National Parks also include the birthplace of a man whom many historians regard as America's greatest president.
In 2021, C-SPAN asked a group of these distinguished presidential historians to rank our nation's presidents from worst to best.
At the top of their list, with a total score of 897 points, was Abraham Lincoln. George Washington and Franklin Roosevelt came in second and third respectively.
Why is Abraham Lincoln ranked as the greatest president of all time? Simply put, he saved the Union.
In the process of saving the nation, Lincoln managed to define the creation of a more perfect Union in terms of liberty and economic equality that rallied the citizenry behind him.
---
Lincoln Transformed The Presidency
Abraham Lincoln is widely regarded as one of America's greatest presidents, and is known for his role in preserving the Union and ending slavery in the United States.
Lincoln was born in Kentucky in 1809 and grew up in Illinois. He began his political career as a Whig, serving in the Illinois state legislature and later in the U.S. House of Representatives. In 1860, he was elected President as a member of the Republican Party.
During his presidency, Lincoln faced one of the greatest crises in American history: the American Civil War. He was steadfast in his determination to preserve the Union, even as Southern states seceded and formed their own government.
In 1863, he issued the Emancipation Proclamation, which declared that all slaves in Confederate-held territory were to be set free. This was a pivotal moment in the abolition of slavery in the United States.
Lincoln was also known for his speeches, including the Gettysburg Address, which is widely regarded as one of the greatest speeches in American history.
On April 14, 1865, he was assassinated at Ford's Theatre in Washington, D.C., by Confederate sympathizer John Wilkes Booth.
Lincoln's legacy as a president and as a symbol of freedom and equality has had a lasting impact on American history and society. He is often remembered for his eloquence, his leadership during the Civil War, and his commitment to preserving the Union and ending slavery.
---
Take A Deeper Dive
To learn more about this greatest of American Presidents, I heartily recommend Carl Sandburg's Abraham Lincoln: The Prairie Years & the War Years.
By gleaning every possible reference from history, literature, and popular lore, Sandburg successfully captures not only the legendary president, but also Lincoln the man. He reveals exactly who Lincoln was, and what forces in his life shaped his personality.
Three other excellent biographies are: Team of Rivals: The Political Genius of Abraham Lincoln by Doris Kearns Goodwin, Lincoln by Donald Herbert David and And There Was Light: Abraham Lincoln and the American Struggle by Jon Meachum.
RELATED: 5 EPIC Illinois National Parks
---
Things To Do At The Lincoln Boyhood Home
There are several things to do at the site, including:
Tour the historic cabin: Visitors can tour the historic cabin where Lincoln lived from 1816 to 1830 and learn about life on the frontier in the early 19th century.
Explore the interpretive center: The interpretive center provides exhibits and interactive displays that explore Lincoln's life, his family, and his formative years in Indiana.
Take a walk on the nature trail: The nature trail provides a scenic walk through the woods and fields surrounding the cabin, giving visitors a glimpse into the rural landscape of Lincoln's boyhood.
Attend ranger-led programs: The park offers ranger-led programs, including walks and talks, that provide an in-depth look at the history and significance of the site.
Visit the memorials: The site includes several memorials dedicated to Lincoln, including the Lincoln Boyhood Memorial, which was dedicated in 1939, and the Little Pigeon Creek Church and Cemetery, where several members of the Lincoln family are buried.
Enjoy educational programs: The Abraham Lincoln Boyhood Home offers educational programs for students and teachers, including field trips, workshops, and other educational resources.
Visitors to the site can learn about the early life of Abraham Lincoln and gain a greater understanding of the man who would become one of America's greatest presidents.
RELATED: 10 BEST Civil War Sites In America
---
More Indiana National Parks
---
5. Indiana War Memorial
Our final site is not one of the Indiana National Parks. That's okay, however, because we're More Than Just Parks. So, when you follow us, we give you more than you bargained for because we want you to have an incredible trip wherever you decide to go.
The Indiana War Memorial (IWM) Plaza Historic District includes the 30,000 square foot IWM Museum complete with military equipment and artifacts, three parks, four fountains, and 25 acres of monuments, statues, and sculptures in the heart of downtown Indianapolis.
The IWM's properties include the Indiana War Memorial, the Soldiers and Sailors Monument, the Indiana World War II, Korean War, and Vietnam War Memorials, the USS Indianapolis (CA-35) Memorial, the Medal of Honor Memorial, the 9/11 Memorial, and the Indiana Gold Star Families Memorial.
No state has a city with more monuments dedicated to veterans than Indiana's capital, and no city in the country maintains more acreage honoring veterans than Indianapolis. It is also home to the American Legion National Headquarters, which is the largest veterans' organization in the world.
The IWM Commission operates these facilities in pursuit of its primary mission: to commemorate the valor and sacrifice of the United States Armed Forces and to honor Hoosier veterans and Indiana's role in the nation's conflicts. (Source: State of Indiana, Indiana War Memorial)
---
Check Out Our Voyageurs National Park Film
---
This film is the culmination of several weeks spent in the northernmost region of Minnesota known as Voyageurs National Park.
Encompassing more than 340 square miles, Voyageurs is a watery wonderland almost exclusively accessible by boat. Journey with us as we explore a land blanketed in pristine lakes, erupting with kaleidoscopic fall colors, and home to the most spectacular displays of the northern lights on the planet.
Voyageurs is a park like no other in that it is almost entirely and exclusively accessible by water. If you plan on visiting the park be sure to check out boat rentals in the area! One cool feature of the park is that there are no traditional campgrounds, only individual campsites constructed so that no one is visible from another.
This is Voyageurs. Filmed primarily in stunning UHD 8K.
---
Indiana National Parks Book Recommendations
---
RELATED: 45 Best National Parks Books (Great Gifts For Park Lovers)
---
Indiana National Parks FAQ
---
What is the most popular national park in Indiana?
What are the must-see historic sites in Indiana?
The following is a list of the must-see historic sites in Indiana:
Soldiers & Sailors Monument
Lincoln Boyhood National Memorial
George Rogers Clark National Historical Park
Wilbur Wright Birthplace & Museum
Ernie Pyle World War Two Museum
Auburn Cord Duesenberg Automobile Museum
Eiteljorg Museum of American Indians and Western Art
Falls of the Ohio State Park
Huddleston Farmhouse
Benjamin Harrison Presidential Site
---
Why Trust Us About Indiana National Parks?
---
We're Jim Pattiz and Will Pattiz, collectively known as the Pattiz Brothers (and sometimes the Parks Brothers) and we absolutely LOVE the national parks.
You should probably know that we don't just make this stuff up out of thin air. We've spent our entire adult lives exploring and filming America's national parks and public lands.
We've worked with the National Park Service, the Department of Interior, USDA, and the U.S. Forest Service for years creating films on important places and issues. Our work has been featured in leading publications all over the world and even some people outside of our immediate family call us experts on the national parks.
---
Meet The Parks Brothers
---
---
Map Of Indiana National Park Sites
---
List Of Indiana National Park Sites
George Rogers Clark National Historical Park
Indiana Dunes National Park
Lewis & Clark National Historic Trail
Lincoln Boyhood National Memorial
Indiana War Memorial
---
We Hope You'll Follow Our Journey
---
Our goal here at More Than Just Parks is to share the beauty of America's national parks and public lands through stunning short films in an effort to get Americans and the world to see the true value in land conservation. 
We hope you'll follow our journey through the parks and help us to keep them the incredible places that they are. If you're interested in joining the adventure then please sign up below!
---