National Parks Near Boise
National Parks Near Boise. There's so much more to the Gem State than the Old Idaho Penitentiary.
In this article, we'll familiarize you with the incredible national parks that are within a day's drive of downtown Boise.
To be clear, this list includes national park sites (as in sites managed by the National Park Service) as well as full-fledged national parks. To learn more about the difference between the various National Park Service designations check out our article that explains everything!
Now let's go ahead with 6 reasons why you'll want to hop in your car and make a day's drive from Boise to one of these truly amazing places.
Table Of Contents
---
Best National Parks Near Boise
1. City Of Rocks National Reserve
Distance From Boise: 3 hours 15 minutes (207 miles) via I-84 E.
The rocks at the City of Rocks National Reserve have been described in vivid detail as "a city of tall spires," "steeple rocks," and "the silent city."
This backcountry byway attracts rock climbers, campers, hikers, hunters, and those with the spirit of adventure.
There's inspirational scenery, exceptional opportunities for geologic study, and remnants of the Old West. It's all there waiting for you!
Things to Do
What kinds of activities can you do? I'm glad that you asked. How about: Archery, Auto Touring, Birding, Camping, Climbing, Fishing, Horseback Riding, Hunting, Mountain Biking and Photography.
Winter activities include skiing, snowshoeing and snowmobiling. And let's not forget the world-class rock climbing City of Rocks is famous for which transforms into something more challenging.
Experienced climbers with crampons, ice picks, and other special gear can climb new routes created by the ice. It's all there for you no matter how adventurous you are.
2. Craters Of The Moon National Monument & Preserve
Distance From Boise: 3 hours 37 minutes (175 miles) via US-20 E.
Craters of the Moon National Monument and Preserve is a U.S. National Monument and national preserve in the Snake River Plain in central Idaho.
It is along US 20 (concurrent with US 93 and US 26), between the small towns of Arco and Carey, at an average elevation of 5,900 feet (1,800 m) above sea level.
The protected area's features are volcanic and represent one of the best-preserved flood basalt areas in the continental United States.
History
The Monument was established on May 2, 1924. In November 2000, a presidential proclamation by President Clinton greatly expanded the Monument area.
The National Park Service portions of the expanded Monument were designated as Craters of the Moon National Preserve in August 2002. It lies in parts of Blaine, Butte, Lincoln, Minidoka, and Power counties.
Management
The area is managed cooperatively by the National Park Service and the Bureau of Land Management (BLM).
About the Monument
The Monument and Preserve encompass three major lava fields and about 400 square miles (1,000 km2) of sagebrush steppe grasslands to cover a total area of 1,117 square miles (2,893 km2).
The Monument alone covers 53,571 acres (21,679 ha). All three lava fields lie along the Great Rift of Idaho, with some of the best examples of open rift cracks in the world, including the deepest known on Earth at 800 feet (240 m).
There are excellent examples of almost every variety of basaltic lava, as well as tree molds (cavities left by lava-incinerated trees), lava tubes (a type of cave), and many other volcanic features. (Source: Craters of the Moon National Monument & Preserve).
Things To Do
Here's you chance to feel like Neil Armstrong stepping off of Apollo 11. There are some exciting things to do as you take one small step for man and one giant leap for a fun-filled vacation.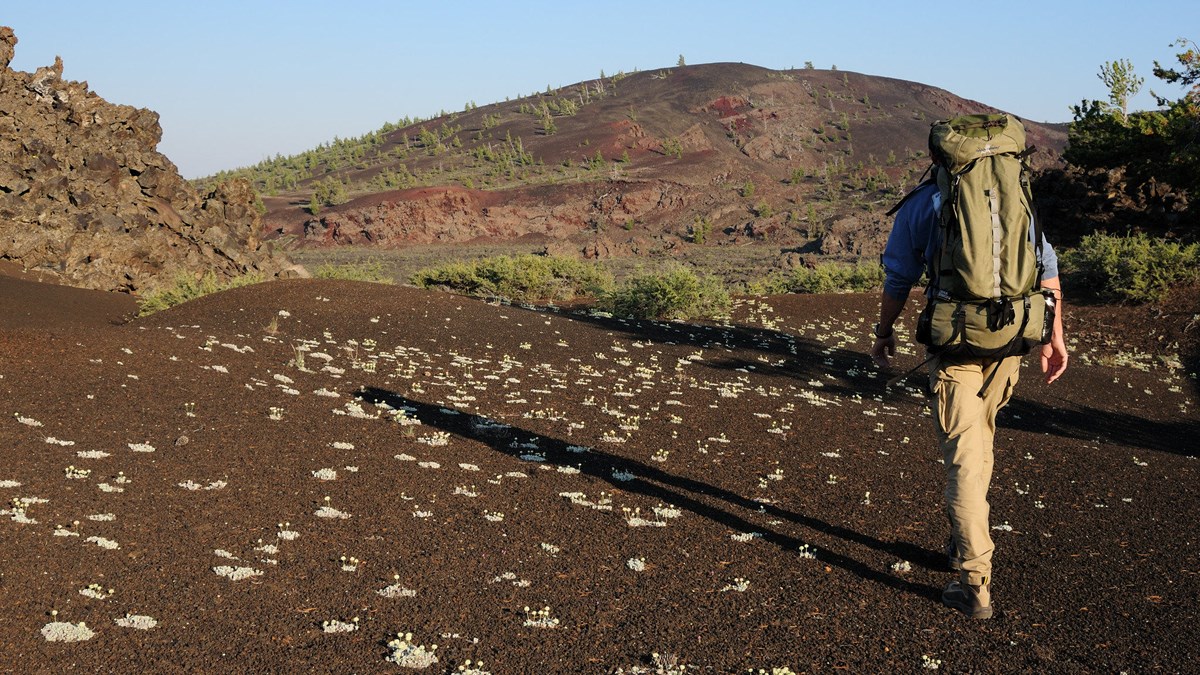 Outdoor activities include:
Backpacking the Craters of the Moon Wilderness.
Exploring a dynamic underground world of lava tubes.
Try hiking the 1.8 mile Broken Top Loop and discovering a variety of unique volcanic features .
Or try hiking up Inferno Cone which is a short but very steep trail to the top of a volcanic cone for awe-inspiring views.
Then there's hiking the North Crater Trail which is a 3.5-mile trail which drops into the mouth of North Crater.
And finally there's hiking the Tree Molds Trail which is a 2-mile trail winds through the Craters of the Moon Wilderness and features molds of ancient trees encased in lava.
3. Hagerman Fossil Beds National Monument
Distance From Boise: One hour 30 minutes (98 miles) via I-84 E.
During the Pliocene, this place looked quite different. Lush wetlands, forests, and grasslands provided excellent habitat for a variety of animals.
From fascinating, now-extinct creatures like the saber-toothed cat, mastodon, and ground sloth, to more familiar animals like horses, beavers, and birds, the scientific study of Pliocene fossils is the key to Hagerman.
The fossils found at Hagerman Fossil Beds National Monument represent over 140 species of plants and animals; some are unlike any species living today, while others are the ancestors of species still found in the Hagerman Valley.
The site is most famous for containing the world's largest assemblage of Equus simplicidens (the "Hagerman Horse".)
Be advised that the new Thousand Springs Visitor Center is projected to open in Spring 2022. Fossil exhibits inside the visitor center are expected to be completed by Summer 2022. (Source: NPS)
4. Minidoka National Historic Site | National Parks Near Boise
Distance From Boise: Two hours 5 minutes (132 miles) via I-84 E.
The Minidoka National Historic Site near Jerome, Idaho, marks the location where over 10,000 Japanese Americans were imprisoned during World War II. It was added to the National Register of Historic Places in 1979, and it became a national monument in 2001.
As a retired history teacher, I love nothing more than to jump in my car and go off in search of history. One date that most Americans are familiar with is December 7, 1941.
As a consequence of what President Franklin D. Roosevelt labelled a "Day of Infamy, " he signed Executive Order 9066 forcing over 120,000 West Coast persons of Japanese ancestry (Nikkei) to leave their homes, jobs, and lives behind, forcing them into one of ten prison camps spread across the nation because of their ethnicity.
Things To Do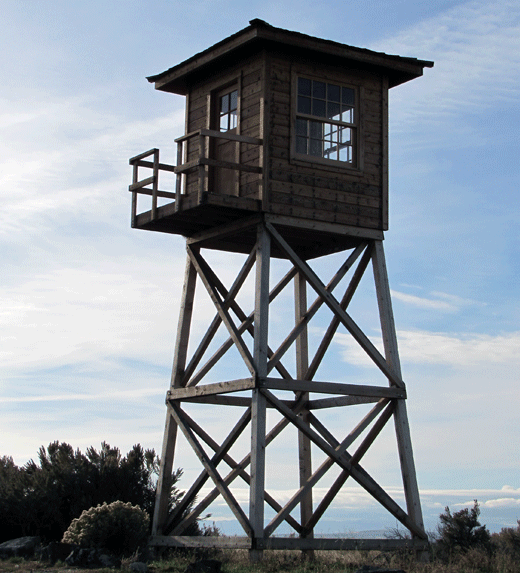 I recommend beginning your visit at the Visitor Center. It includes a theater, new park film, new interactive exhibits, and a bookstore. You will learn much about this controversial chapter in America's past.
There is no entrance fee charged to visit the site. The Minidoka Visitor Center is open seasonally; check the feature above for current hours of operation.
5. Nez Perce National Historical Park
Distance From Boise: Four hours 5 minutes (241 miles) via I-84 W & OR-82 E.
This is a whirlwind experience. The Nez Perce National Historical Park offers thirty-eight sites in four states. Two of my favorites are:
Canyon Creek-After emerging from Yellowstone National Park, the Nez Perce were pursued by Colonel Samuel Sturgis' Seventh Cavalry. In a rearguard action on September 13, 1877 the Nez Perce were able to gain time by stopping Sturgis' troopers.
Bear Paw Battlefield-Just 40 miles short of the Canadian border, the Nez Perce were besieged by the U.S. Army. With losses mounting, Joseph gave his rifle to General Oliver O. Howard, ending the siege on October 5, 1877.
6. Yellowstone National Park | National Parks Near Boise
Distance From Boise: Five hours 40 minutes (388 miles) via I-84 E & US-20 E.
Last, but certainly not least, we have America's oldest national park. In 2020, Yellowstone National Park attracted 3.8 million visitors. This park features more than two million acres of a high mountain-ringed plateau which have been set aside for permanent protection as a natural preserve.
Looking for things to do in Yellowstone on your next trip? Check out our 15 BEST Things to Do in Yellowstone National Park article.
If you thought you were going off without a history lesson then you haven't figured me out yet. Here we go . . .
No One Believed It Was Real Until The Washburn Party
Before it became America's first national park in 1872, people explored this fantastic place. They told tales of its magnificent beauty and amazing natural wonders. Few people believed these stories however.
Putting myself in there shoes, I know I've heard my share of tall tales. As a schoolteacher for over 25 years, I've had a ringside seat for some of the most creative stories I've ever heard. You'd be truly amazed at the what the dog can do with that child's homework.
In the case of Yellowstone, however, these stories were true.
In 1869, C.W. Cook saw some of Yellowstone's incredible geysers with two traveling companions. Cook was so moved by his experience that he submitted an article to Lippincott's magazine.
He received a curt reply from them which read as follows: "Thank-you, but we do not print fiction." Don't you just love publishers.
Old Faithful | Yellowstone National Park
It was left to the Washburn Party, led by Henry Washburn and Nathaniel Pitt Langford, to convince a skeptical public that this place was as magnificent as people were describing it.
Members of the party made detailed maps and observations of the region, explored numerous lakes, climbed mountains, and observed an incredible array of wildlife.
The Washburn Party traveled to the Upper and Lower Geyser Basins. They were so fascinated by the regular eruptions of one geyser in particular that they decided to name it Old Faithful. And the name stuck!
Things To Do At Yellowstone National Park
There are so many wonderful things to see and do at Yellowstone National Park. With apologies to David Letterman, I will give my Top Ten List though yours may differ:
10. Go Camping-There are many campsites inside the park though you should check availability before you arrive.
9. Go Fishing-Try the trout waters north, south and west of Cody. They're filled with native brown trout, rainbow trout and brook trout.
8. Check Out The Local Culture-See the Plains Indian Museum or visit one of five museums at the Buffalo Bill Center of the West.
7. Explore The Rocks & Fossils-Inside Yellowstone you will find basalt columns formed by lava and a petrified forest.
6. Go Rafting-Raft down one of the nearby rivers or check out the information on rafting trips which is available at the park entrances.
Are You Ready For The Top Five?
5. Take A Hike-There's a 1,300 mile trail system. Some of the most popular hikes are Bunsen Peak, Fairy Falls and Uncle Tom's Trail.
4. Visit The Grand Canyon Of The Yellowstone-This incredible place includes three glorious waterfalls. The overlook of the lower falls offers a breathtaking view.
3. See The Incredible Wildlife-Yellowstone is home to more wild animals than anyone else in America. There are are Bears, Wolves, Moose, Elk, Bison, Badgers, Otters, Fox and so much more to see inside the park.
2. See The Geysers Erupt– What would a visit to Yellowstone be without a trip to the Old Faithful Geyser. You don't have to stop there, however, as Yellowstone is home to the most active geyser field in the world.
1. (Can I Get A Drum Roll Please) Sit Back, Relax & Soak It All In-After all, you're on vacation. You can do as little or as much as you want. I'm very good at doing as little as I want. My wife tells me if that they gave out a Ph.D. in the subject, I'd have one. But that's a story for another day.
Map Of National Parks Near Boise
List Of National Parks Near Boise
City of Rocks National Reserve
Craters of the Moon National Monument and Preserve
Hagerman Fossil Beds National Monument
Minidoka National Historic Site
Nez Perce National Historical Park
Yellowstone National Park
About the Folks Behind More Than Just Parks
You should probably know that we don't just make this stuff up out of thin air. My sons have spent their entire adult lives exploring and filming America's national parks and public lands.
As for me, I'm a retired lifelong educator and a proud dad of these two wonderful guys who are hopelessly obsessed with the national parks.
I taught history for over a quarter of a century. Now I enjoy researching and writing articles for the More Than Just Parks website.
I'm always on the hunt for topics where nature and history intersect so please feel free to share any ideas that you might have with me.
We've worked with the National Park Service, the Department of Interior, and the U.S. Forest Service for years creating films on important places and issues.
Our work has been featured in leading publications all over the world and even some people outside of our immediate family call us experts on the national parks.
Meet The Parks Brothers
We're Jim Pattiz and Will Pattiz, collectively known as the Pattiz Brothers (and sometimes the Parks Brothers) and we absolutely LOVE the national parks.
Our goal here at More Than Just Parks is to share the beauty of America's national parks and public lands through stunning short films in an effort to get Americans and the world to see the true value in land conservation.
We hope you'll follow our journey through the parks and help us to keep them the incredible places that they are. If you're interested in joining the adventure then sign up below!