Michigan National Parks! In this article, we feature some incredible park sites in the great state of Michigan. We've got 6 national park sites for you to see on your next visit to the Wolverine State.
I've been to so many of these amazing places since retiring from teaching in 2018. Did I mention that I taught history? I spent a lifetime teaching about the history behind these momentous sites. Then I got to see them firsthand. And now I'm sharing the stories of these incredible places with you. It doesn't get any better than that!
I taught history for over a quarter of a century. Now I enjoy researching and writing these articles for More Than Just Parks.
These Michigan National Parks include amazing historic sites, incredible monuments, beautiful parks, legendary trails, and much more.
To be clear, these include national park sites (as in managed by the National Park Service) but not capital letter National Parks. There are only 63 of those (so far) and only one of these parks is included on that list.
We'll give you 6 reasons why you'll want to make Michigan your next vacation destination.
---
Michigan National Parks Table Of Contents
---
Best Michigan National Parks
---
1. Isle Royale National Park
Michigan National Parks showcase the stunning beauty and brilliant colors of the upper Midwest. Isle Royale National Park is a case in point.
Isle Royale is not your typical national park if there is such a thing as a typical national park. It's a rugged, isolated island, which is far removed from the sights and sounds of civilization. The park is surrounded by Lake Superior. It offers adventures for backpackers, boaters, canoeists, hikers, kayakers and scuba divers. 
To enjoy the full experience, I recommend camping at the park. Isle Royale has 36 campgrounds located across the island. These campsites, however, are accessible only by foot or watercraft.
Of course you can make it a day trip as well. Ferries offer day trips to Rock Harbor on the northeast end of the island and Windigo on the southwest end. There are both ferries and seaplanes available to take you there and back during the daylight hours.
There are also a number of short and long hikes available in both of these areas. Be sure to bring provisions with you. The terrain at Isle Royale is rough and uneven so I recommend hiking boots or durable tennis shoes.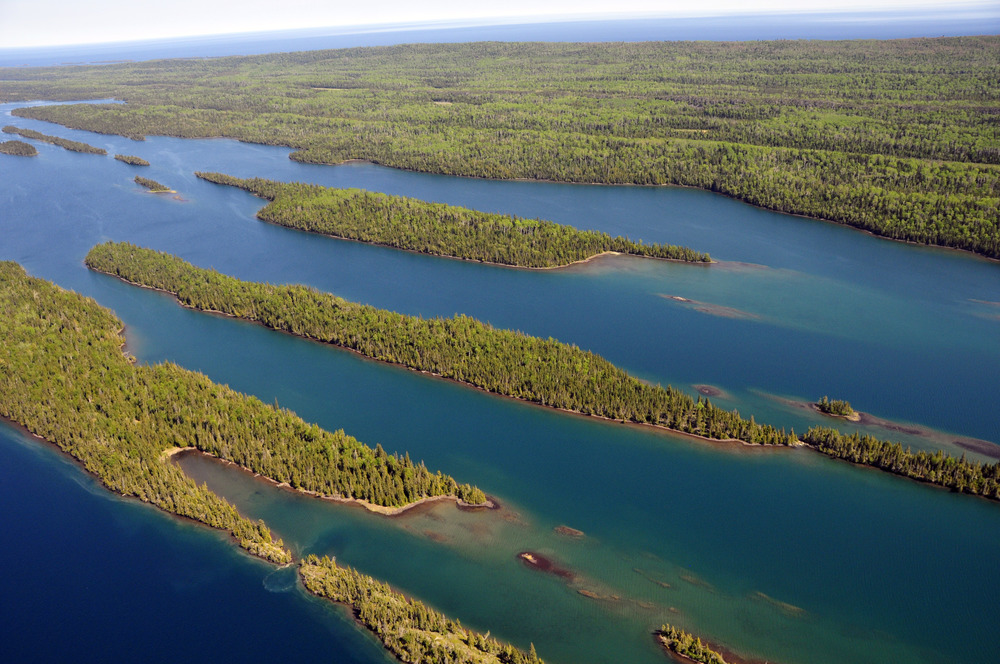 Other Outdoor Adventures At Isle Royale
Isle Royale has numerous bays, islands and lakes. The park offers miles of waterways for the experienced canoeist and kayaker alike.
The National Park Service recommends that canoes be at least 15′ long to navigate waters in large bays and not swamp in rough water. Recreational kayaks are not appropriate for Isle Royale's marine environment – sea kayaks are recommended instead. Sea kayaks should be at least 15′ 8″ to 19′ long for open water, and behave well in wind and waves. (Source: NPS)
Eight Interesting Facts About Isle Royale National Park
Isle Royale National Park is the only national park in the United States that completely closes in the offseason. The park is typically closed from November through mid April.
Isle Royale was made a national park on March 3, 1931.
Isle Royale National Park covers a total area of 571,790 acres.
The number of people visiting Isle Royale in 2019 was 26,410 .
The lowest elevation found in Isle Royale is 601 feet at Lake Superior.
The highest elevation found in Isle Royale is 1,394 feet on Mount Desor.
The entrance fee for Isle Royale is $7 per person per day.
Despite being in Michigan, Isle Royale National Park lies in the Eastern time zone.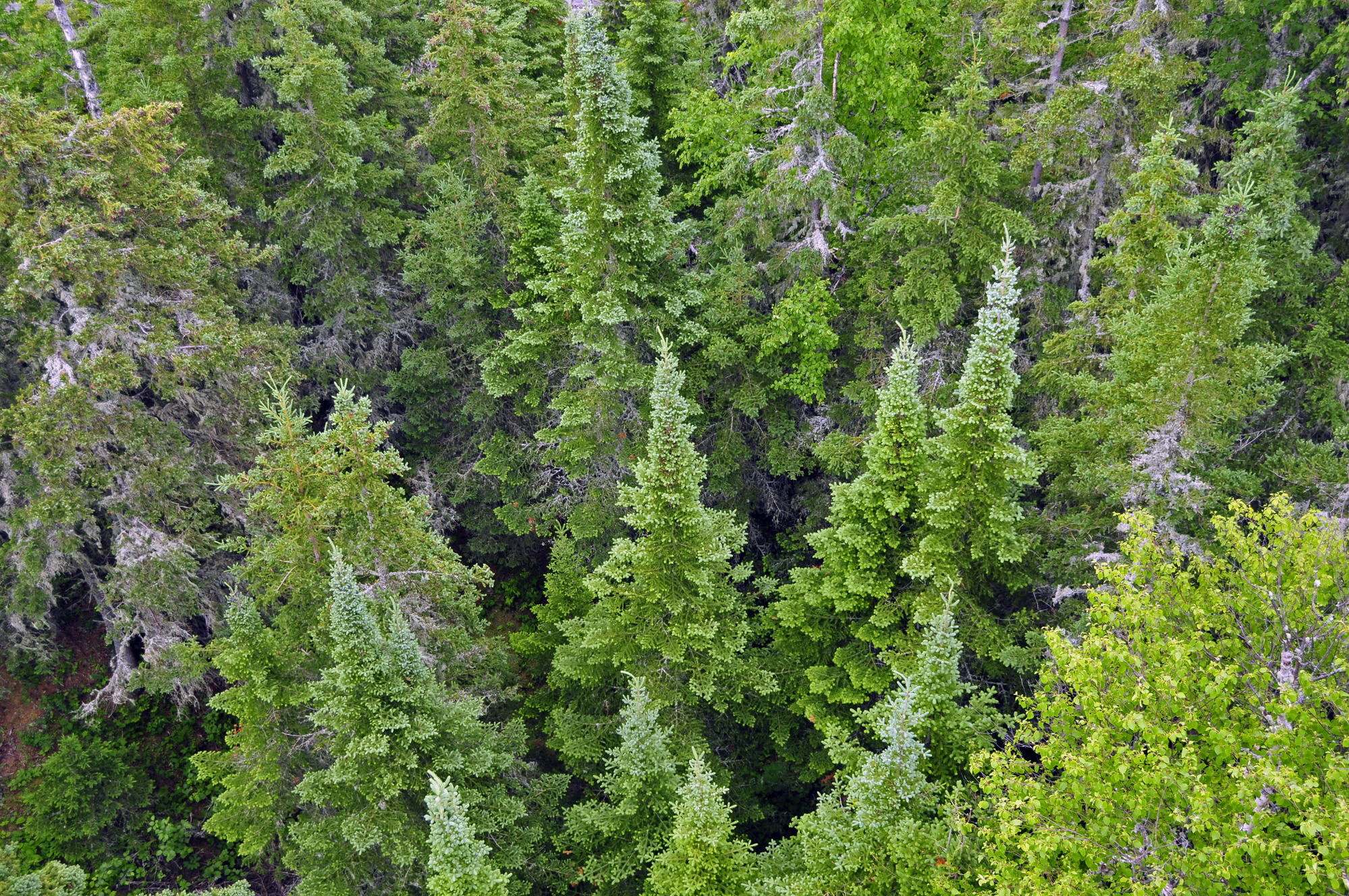 RELATED: 4 EPIC Indiana National Parks (Helpful Guide + Photos)
---
---
2. Keweenaw National Historical Park
Imagine a place where you can step back in time because when you journey to the Michigan National Parks that's exactly what you'll find.
The Keweenaw National Historical Park is such a magical place. There's so many exciting things to see and do. Let's start with the park's heritage sites.
The Calumet Theater is a historic opera house that was built in 1900. Guided tours are by appointment only and last approximately 45-60 minutes.
The Central Mine at the Keweenaw County Historical Society was once home to over 1,200 people, Visitors can explore miner's homes and see what life was like at one of the Keweenaw's most successful early mines.
The Eagle Harbor Lighthouse was built in 187. It's still a working lighthouse. At the site you can see the lighthouse, keepers quarters, and several museums.
Fort Wilkins Historic State Park is another great heritage site. The U.S. army built the fort in 1844. It now serves as an example of mid-19th century army life on the northern frontier.
And then there's the Hanka Homestead. Herman Hanka settled here with his family after he was injured in a mining accident. Visitors to the site can explore the Finnish pioneer culture.
If you want to see how the wealthy lived then check out the Laurium Manor Mansion. Thomas Hoatson, owner of the Calumet and Arizona Mining Company, built this 45 room, 13,000 square foot home in 1908 using the finest are rarest materials available. Tours of the mansion are run daily.
Other Fun Activities At Keweenaw
Many of the park's heritage sites offer some excellent hiking trails. Adventure Mine has approximately 4 miles of biking and hiking trails around the former mine site, leading through old mine building foundations, and historic pits on the site.
Or you can go underground at Adventure Mine. It offers a variety of guided tours and visitors are furnished with a hard hat and headlamp. There are no other lights underground however. These underground trails are rough so be sure to wear appropriate footwear.
There's also a wonderful museum where you can discover the mineral heritage of the Keweenaw. It's called the A.E. Seaman Mineral Museum and it's definitely worth a visit.
As I retired history teacher, I love to have a blast with the past. One place I particularly enjoyed was the Copper Country Firefighters History Museum. Built in 1989, the historic Red Jacket Fire Station features displays dedicated to the history of fire fighting in the Copper Country.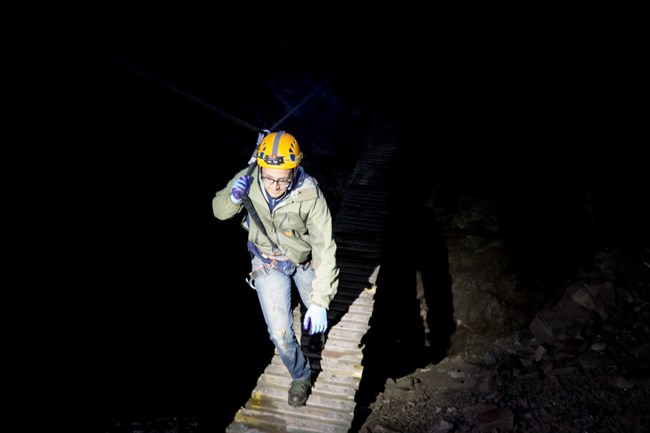 RELATED: 6 (EPIC) Maine National Parks For Your Next Visit To The Pine Tree State
---
---
3. North Country National Scenic Trail | Michigan National Parks
Among the fabulous sites with comprise the Michigan National Parks is one of the loveliest hiking trails you'll find.
The North Country National Scenic Trail provides visitors opportunities from bird watching to backpacking.
The trail traverses eight northern states, including Michigan, and connects a host of natural, historic and cultural sites. You can see everything from small towns to larger cities, valleys to hilltops and much more.
If you're planning to go then I recommend picking up The North Country Trail: The Best Walks, Hikes, and Backpacking Trips on America's Longest National Scenic Trail by Ron Strickland.
In addition to a full overview of the trail's tread in each state, the guide describes in detail forty of the NCT's premier segments, with helpful information including easy-to-read trail descriptions, physical and navigation difficulties, trail highlights, hiking tips, and precise maps incorporating the latest GPS technology.
The History Of The North Country National Scenic Trail
In 1980, the North Country National Scenic Trail (NCT) was authorized by Congress. It stretches 4,600 miles from upstate New Hampshire to its western terminus at Lake Sakakawea State Park.
The trail actually traversed seven states until 2019 when Vermont was added. The Vermont section is only about 70 miles long.
Across Michigan's Upper Peninsula (UP) the Trail primarily provides a wilderness experience. The UP's prime scenery includes large lakes, old growth forests, rugged hills, numerous waterfalls and the colossal Lake Superior shoreline – all set amid some of the most remote, uninhabited country found on the North Country Trail.
The five-mile segment that is the Mackinac Bridge can be crossed on foot during the annual Mackinac Bridge Walk each Labor Day.
In Michigan's Lower Peninsula, the Trail winds through the expansive Manistee National Forest, and a wide variety of state and county parks, state forests, state game areas, small towns and urban areas. (Source: North Country Trail Association)
RELATED: 10+ Epic Ohio National Parks (first Hand Tips + Helpful Guide)
---
Michigan National Parks
---
4. Pictured Rocks National Lakeshore
One of my favorite sites among the Michigan National Parks is Pictured Rocks National Lakeshore and I'll tell you why.
To begin with the Pictured Rocks National Lakeshore stretches 42 miles. It offers visitors the opportunity to marvel at its kaleidoscope cliffs as well as explore its pristine beaches, mammoth dunes, and seek out the quiet beauty of stunning waterfalls.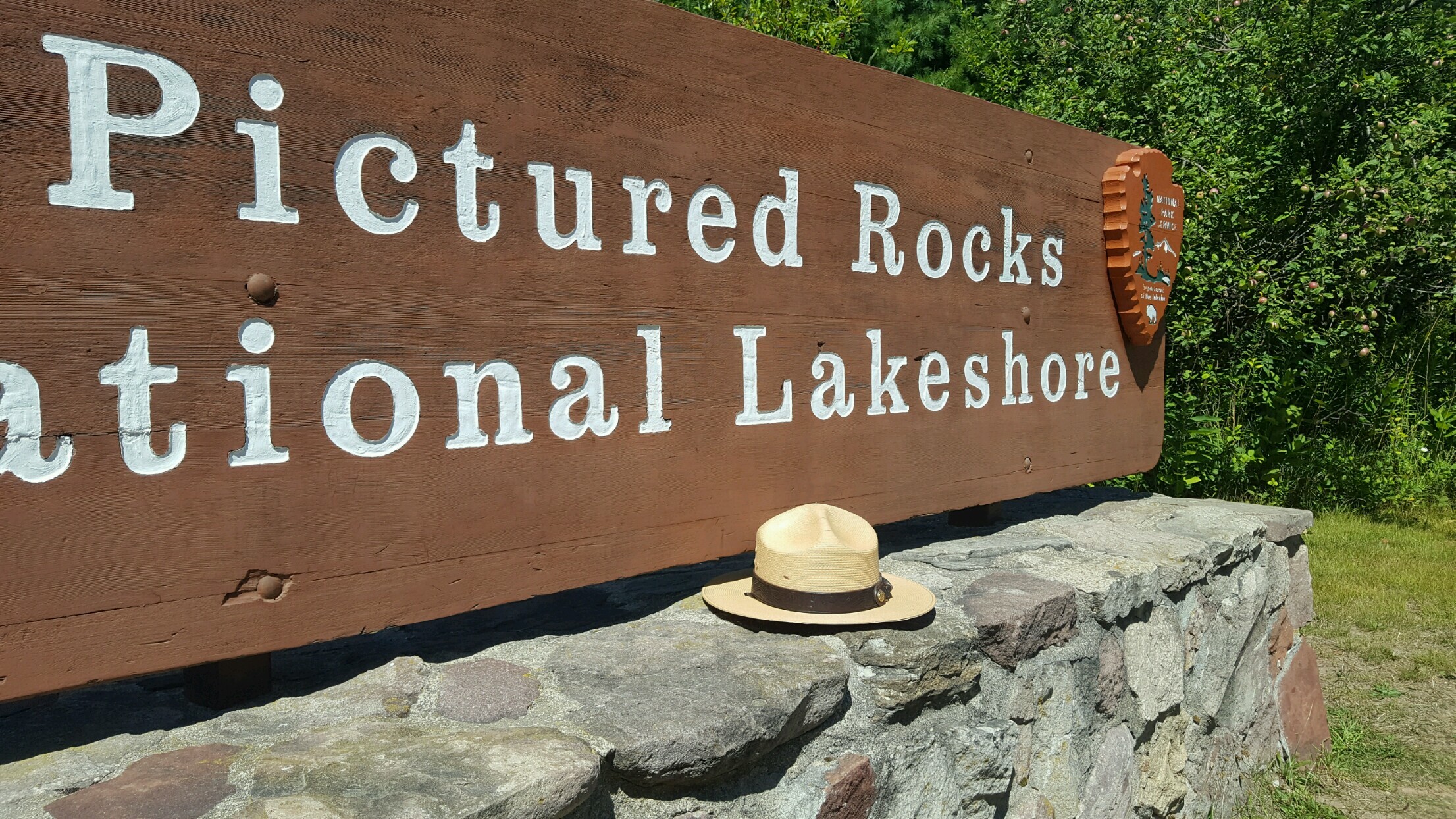 There are some great winter activities at Pictured Rocks. You can snowshoe through the woods, ice climb at Sand Point or enjoy more than 20 miles of cross-country skiing through a breathtaking landscape of different habitats and topography.
You can also view some amazing ice columns along the Pictured Rocks escarpment between Munising Falls and Sand Point along Sand Point Road.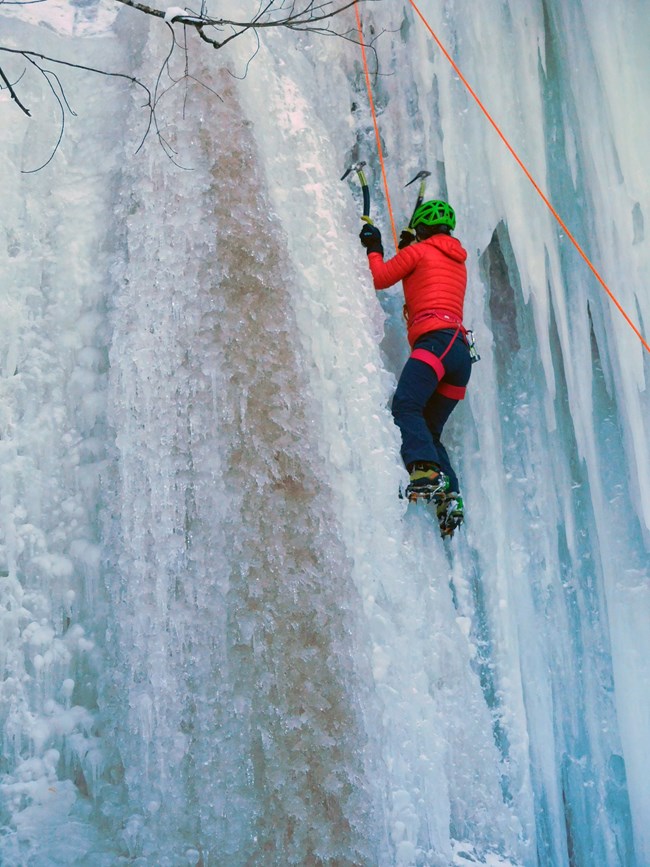 Snowmobiling is another popular activity. Snowmobiles are permitted on unplowed park roads used by motorists in summer, as well as the frozen waters of Lake Superior and Grand Sable Lake.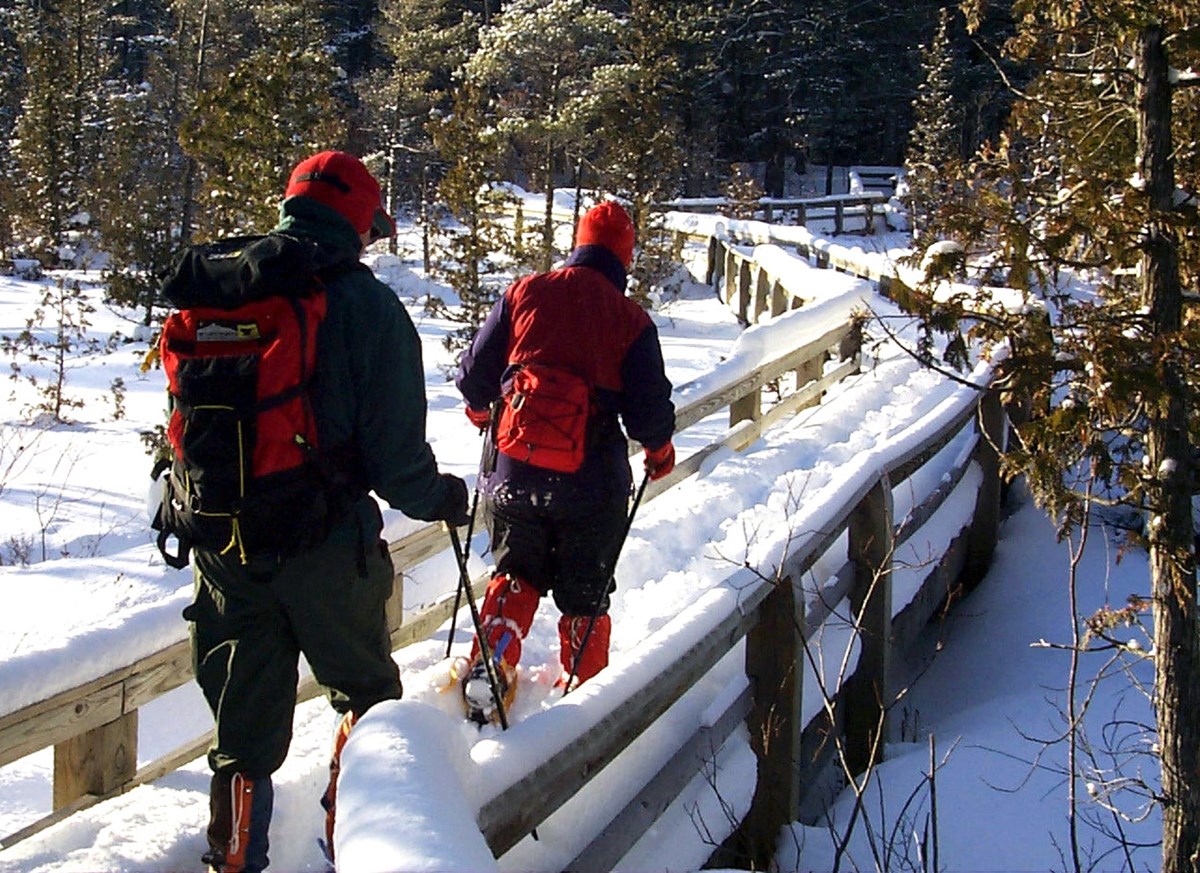 RELATED: 10 INCREDIBLE Things To Do At Voyageurs National Park
---
---
5. River Raisin National Battlefield Park
For a retired history teacher, I'm always looking for a chance to have a blast with the past and the Michigan National Parks do not disappoint. One of my favorites is River Raisin National Battlefield Park.
Most folks, especially from the great state of Texas, are familiar with the battle cry "Remember the Alamo." What about "Remember the Raisin?"
The Battle of Raisin River was fought during the War of 1812. It began on August 15, 1812. General James Winchester's Kentuckians attacked Frenchtown (now Monroe, Michigan) in order to secure much needed supplies. On January 18, 1813, Winchester's men took the settlement.
British forces and their Native American allies counterattacked four days later, however, in what has become known as the Battle of the River Raisin. Winchester's Kentucky troops were forced to retreat.
After the battle, some of these troops were taken prisoner and marched northwards. However, between forty and sixty-five of the wounded Americans were killed by Native American troops. Because of these atrocities, "Remember the Raisin" became a rallying cry for America during the War of 1812.
To learn more about what became known as the "Second American War For Independence" I would recommend The War of 1812: A Forgotten Conflict, Bicentennial Edition by Donald R. Hickey.
RELATED: 10 BEST Revolutionary War Sites In America
---
Things To Do At River Raisin
At River Raisin, you have an opportunity to walk the hallowed grounds and final resting place for many of the fallen soldiers. Visitors will see the historical markers while there. Southeast Michigan, believe it or not, witnessed the greatest defeat for the United States in the War of 1812.
It was here that the largest number of prisoners of war ever be taken by a foreign power from within the United States and the largest number of American soldiers killed during any single battle of the War of 1812 occurred.
The Battlefield is the site of the greatest victory for the largest Native Nation alliance ever assembled in the United States. They came to defend their lands against foreign invaders.
Their victory, however, ultimately led to their forced removal.

RELATED: 10 BEST Civil War Sites In America
---
You Can Enjoy The River Raisin Heritage Trail
On a lighter note, the River Raisin Heritage Trail has eight miles of paved biking and hiking trails which provide scenic routes. Visitors can walk, run, cycle and/or in-line skate on this trails.
The trail connects major historic sites, state and local parks, nationally significant buildings and ecological features.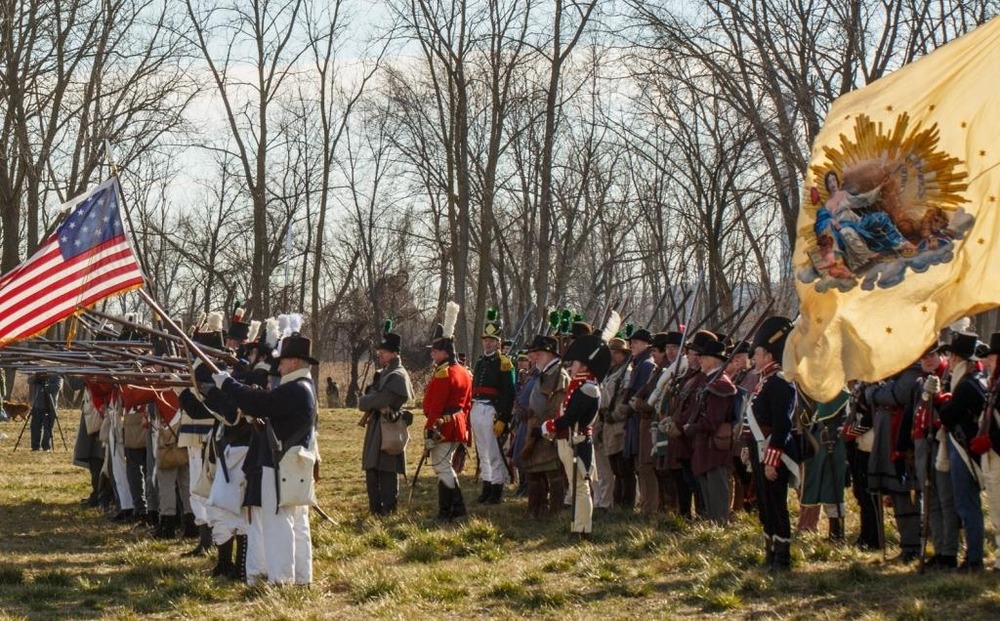 RELATED: 4 GREAT Wisconsin National Parks (Helpful Tips + Photos)
---
More Michigan National Parks
---
6. Sleeping Bear Dunes National Lakeshore
Now if you prefer nature to history then have no fear because the Michigan National Parks will not disappoint you. A case in point is Sleeping Bear Dunes National Lakeshore.
There are some wonderful things to see and do at the Sleeping Bear Dunes National Lakeshore.
If you're a first-timer then I recommend that you begin your visit at the Philip A. Hart Visitor Center. There you can pick up maps, watch an informative slide show and ask the park rangers questions.
The park features 64 miles of curving sand shorelines and the largest dunes east of the Mississippi. There's also scenic hiking through hardwood forests, climbing up to beautiful bluffs and paddling along crystal clear rivers. Did I mention the biking and camping options?
There are 21 lakes at the Sleeping Bear Dunes. It's a great place to go fishing. Inland lakes like Otter, Bass, and Glen Lake provide great spots for catching trout, bluegill and perch.
You can even explore an island. The Mishe-Mokwa (Mother Bear) ferry at Manitou Island Transit will take you to South Manitou Island where you can explore its tall lighthouse, giant cedars, shipwrecks and isolated beaches.
If you prefer a bike to a boat then there's 22 miles of biking trails along the Sleeping Bear Heritage Trail.
This biking trail conveniently connects to the kid-friendly Dune Climb, iconic Glen Haven and fun eateries and ships as well as the beach towns of Empire and Glen Arbor.
RELATED: 70+ Exciting NEW National Park Gifts
And Now For Something Entirely Different Because We're More Than Just Parks | The Automotive Hall Of Fame
When visiting the Wolverine State why stop with the Michigan National Parks. At More Than Just Parks we're about more than just parks. So, while you're in the great state of Michigan, why not check out the Automotive Hall of Fame?
It's an American museum and hall of fame celebrating the men and women whose automotive innovations changed the world and revolutionized the transportation industry.
This museum, located in the metro Detroit suburb of Dearborn, Michigan, houses cars, displays and changing exhibits. The Hall of Honor contains an 11-foot (3.4 m)-high and 65-foot (20 m)-long mural painted with 90 images to celebrate the impact of the motor vehicle on the world's culture.
And if you love cars and want to learn more about them then check out The Life of the Automobile: The Complete History of the Motor Car by Steven Parissien.
Readers learn the grand and turbulent history of the motor car, from its earliest appearance in the 1880s―as little more than a powered quadricycle―and the innovations of the early pioneer carmakers.
The author examines the advances of the interwar era, the Golden Age of the 1950s, and the iconic years of the 1960s to the decades of doubt and uncertainty following the oil crisis of 1973, the global mergers of the 1990s, the bailouts of the early twenty-first century, and the emergence of the electric car.
---
While You're Visiting The Automotive Hall Of Fame Why Not Check Out The Henry Ford Museum Too
And, it gets even better than that because right next door to the Automotive Hall of Fame is The Henry Ford Museum of American Innovation.
It recounts the story of American innovation and history across 250 acres, over 300 years and with the aid of 26 million artifacts, some of the buildings that were physically moved from their original locations in Ohio, Georgia and even Switzerland.

There are 4 unique attractions which include: a repository of artifacts from 19th century household items to JFK's presidential limo; Greenfield Village with its incredible collection of historic buildings such as the Wright Brothers' Cycle Shop; the Ford Rouge Factory Tour and the Giant Screen Experience theatre.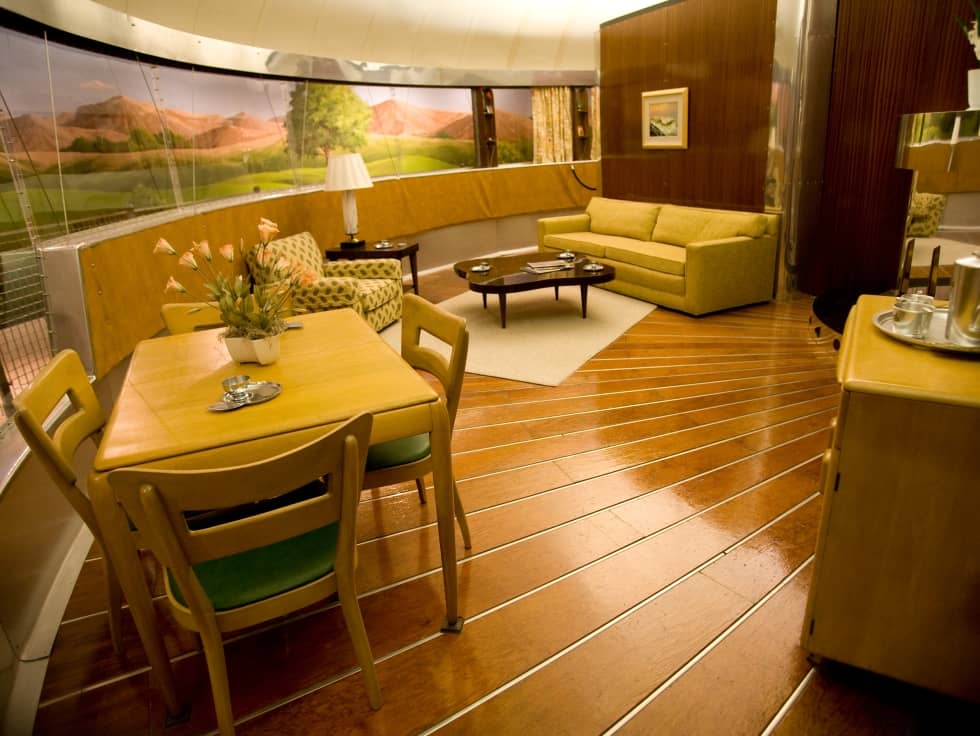 If you love cars or history or both than it doesn't get any better than the Henry Ford Museum. From JFK's limousine to the bus that Rosa Parks rode on to Thomas Edison's Menlo Park Complex and the Wright Brothers Cycle Shop, it's all there for you to see.
Map Of Michigan National Park Sites
---
List Of Michigan National Parks
Isle Royale National Park
The Keweenaw National Historical Park
North Country National Scenic Trail
Pictured Rocks National Lakeshore
River Raisin National Battlefield Park
Sleeping Bear Dunes National Lakeshore
---
About The People Behind More Than Just Parks
You should probably know that we don't just make this stuff up out of thin air. My sons have spent their entire adult lives exploring and filming America's national parks and public lands.
As for me, I'm a retired lifelong educator and a proud dad of these two wonderful guys who are hopelessly obsessed with the national parks. I taught history for over a quarter of a century. Now I enjoy researching and writing articles for More Than Just Parks. I'm always on the hunt for topics where nature and history intersect so please feel free to share any ideas that you might have with me.
We've worked with the National Park Service, the Department of Interior, and the U.S. Forest Service for years creating films on important places and issues. Our work has been featured in leading publications all over the world and even some people outside of our immediate family call us experts on the national parks.
---
Meet The Parks Brothers
We're Jim Pattiz and Will Pattiz, collectively known as the Pattiz Brothers (and sometimes the Parks Brothers) and we absolutely LOVE the national parks.
Our goal here at More Than Just Parks is to share the beauty of America's national parks and public lands through stunning short films in an effort to get Americans and the world to see the true value in land conservation.
We hope you'll follow our journey through the parks and help us to keep them the incredible places that they are. If you're interested in joining the adventure then please sign up below!
---
---