National Parks Near Baltimore
National Parks Near Baltimore! There's so much more to the Old Line State than Baltimore Orioles. In this article, More Than Just Parks gives you some exciting vacation destinations within a day's drive of Baltimore.
I've been to so many of these amazing places since retiring from teaching in 2018. Did I mention that I taught history? I spent a lifetime teaching about the history behind these momentous sites. Then I got to see them firsthand. And now I'm sharing the stories of these incredible places with you. It doesn't get any better than that!
To be clear, this list includes national park sites (as in sites managed by the National Park Service) as opposed to full-fledged national parks. To learn more about the difference between the various National Park Service designations check out our article that explains everything!
Now let's go ahead with 10 reasons why you'll want to hop in your car and make a day's drive from Baltimore to one of these truly amazing places.
---
---
Why Trust Us About National Parks Near Baltimore?
You should probably know that we don't just make this stuff up out of thin air. My sons have spent their entire adult lives exploring and filming America's national parks and public lands.
As for me, I'm a retired lifelong educator and a proud dad of these two wonderful guys who are hopelessly obsessed with the national parks. I taught history for over a quarter of a century. Now I enjoy researching and writing articles for More Than Just Parks. I'm always on the hunt for topics where nature and history intersect so please feel free to share any ideas that you might have with me.
We've worked with the National Park Service, the Department of Interior, and the U.S. Forest Service for years creating films on important places and issues. Our work has been featured in leading publications all over the world and even some people outside of our immediate family call us experts on the national parks.
---
Meet The Parks Brothers
We're Jim Pattiz and Will Pattiz, collectively known as the Pattiz Brothers (and sometimes the Parks Brothers) and we absolutely LOVE the national parks.
Our goal here at More Than Just Parks is to share the beauty of America's national parks and public lands through stunning short films in an effort to get Americans and the world to see the true value in land conservation.
We hope you'll follow our journey through the parks and help us to keep them the incredible places that they are. If you're interested in joining the adventure then please sign up below!
---
Facts About Baltimore
---
Baltimore is the largest city in the U.S. state of Maryland and the 30th most populous city in the United States. It is located in central Maryland, along the Patapsco River, which flows into the Chesapeake Bay. Baltimore is a major economic and cultural center for the region, and is home to a number of Fortune 500 companies.
The city has a diverse population and a rich cultural history. The city is home to a variety of neighborhoods, each with its own character and atmosphere. The downtown area is a hub of activity, with a mix of office buildings, restaurants, shops, and entertainment options. The city is also home to a number of parks and green spaces, including Druid Hill Park and the Baltimore Zoo.
Baltimore is known for its hot, humid summers and cold, snowy winters. The city is a popular destination for tourists, who come to visit attractions such as the National Aquarium and the Baltimore Museum of Art.
The city is also home to a number of sporting events and festivals, including the Baltimore Running Festival and the Baltimore Book Festival.
---
Best National Park Sites Near Baltimore
---
1. Antietam National Battlefield
Distance From Baltimore: One hour & 22 minutes via I-70 W.
I'm a retired history teacher who likes nothing better than to pack up his car and go off in search of America's past. And National Parks Near Baltimore have a lot to offer in this department!
Beginning with the Battle of Antietam which featured the bloodiest single day in American history. It was one of the pivotal battles of the American Civil War. President Abraham Lincoln was desperate for a Union victory against Confederate General Robert E. Lee and his Army of Northern Virginia.
Many historians consider this battle to be a stalemate. Lee's invasion of the North was stopped, however, and this was decisive enough for Lincoln to move forward with his historic Emancipation Proclamation.
---
Six Other Ways That Antietam Changed The Course Of History
Robert E. Lee is the military genius who confounded one northern general after another. Lee was fresh off of his victory in the Second Battle of Bull Run. At Antietam, his plan was to invade the north. He was repelled, however, and would not attempt another invasion of the North until the Battle of Gettysburg in 1863.
A string of Confederate victories in the summer of 1862 had brought France and Great Britain close to recognition of the Confederate States of America. This would have been devastating for the Union cause. Lee's inability to win a decisive victory at Antietam halted this momentum towards diplomatic recognition.
The Union's ability to stop Lee and force him to withdraw lifted northern morale.
Antietam was one of the first battles in history to feature photographic images of twisted bodies littering the devastated landscape and stacked in heaps like slaughtered livestock. These images brought the horror of war home to the civilian population.
The Union's ability to stop Lee helped President Lincoln's Republican Party in the 1862 elections. Democrats had been highly critical of the President's conduct of the war. They were hoping to make significant political gains. Republicans, however, actually gained seats in the Senate and maintained a majority in the House.
While Lee was stopped, Union Commander George McClellan refused to pursue Lee's Army as Lincoln felt he should have. For McClellan, this was the beginning of the end as Lincoln began to search for a new commander.
RELATED: 10 BEST Civil War Sites In America
---
Things To Do At The Antietam National Battlefield
If you're a first-timer then I definitely recommend beginning your trip at the visitor center. The Newcomer House and Barn are positioned at the eastern gateway to the Antietam National Battlefield.
The Newcomer House serves as Visitor Center for the Heart of the Civil War Heritage Area. There you can see museum exhibits about the battle.
There is a self-guided 8 1/2 mile auto tour through the battlefield. The tour has 11 stops and begins at the Dunker Church.
Or, if you prefer walking to driving then you can hike the Bloody Lane, Cornfield, Final Attack, Union Advance, Antietam Remembered, Sherrick Farm or Snavely Ford Trails.
I recently traveled to Antietam with my wife and son. While there, I picked up A Fierce Glory: Antietam–The Desperate Battle That Saved Lincoln and Doomed Slavery by Justin Martin. It's a thoughtful examination of how this battle changed the trajectory of the conflict.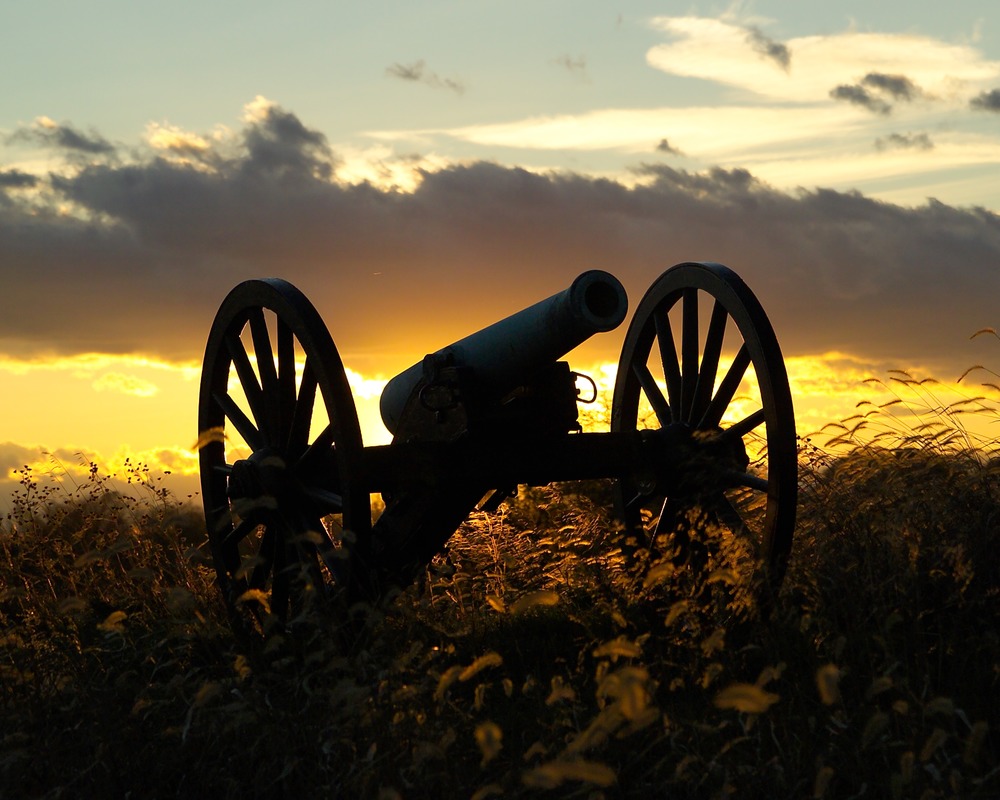 ---
The Pry House Field Hospital Museum | The Birthplace Of Modern Emergency Medicine
Another place that you should check out is the Pry House Field Hospital Museum. The Pry House sits on Antietam National Battlefield near Sharpsburg, Maryland. It was built in 1844 as the home of Phillip and Elizabeth Pry and their six children.
During the Battle of Antietam in September 1862, the house served as headquarters for General George McClellan, as well Major Jonathan Letterman, the army's medical director.
Antietam is the birthplace of modern emergency medicine. It was here that Letterman developed an efficient system for securing, evacuation, and treating casualties. Now called the Letterman Plan, it remains the basis of medical response on battlefields and in disaster situations around the world.
Today the Pry House is home to the Pry House Field Hospital Museum, a satellite museum of the National Museum of Civil War Medicine. The museum includes two floors of exhibits with original artifacts and text panels discussing battlefield medicine and field hospitals of the Civil War, especially Antietam.
There's a wonderful book that I recommend regarding this fascinating topic. It's Surgeon in Blue: Jonathan Letterman, the Civil War Doctor Who Pioneered Battlefield Care by Scott McGaugh.
---
2. Assateague Island National Seashore
The distance between Baltimore and Assateague Island National Seashore is 113 miles.
There are so many wonderful things for you to do at Assateague Island National Seashore.
As a first-time visitor, you should stop at the visitor center to see exhibits and obtain information about the many recreational activities and natural features in the seashore.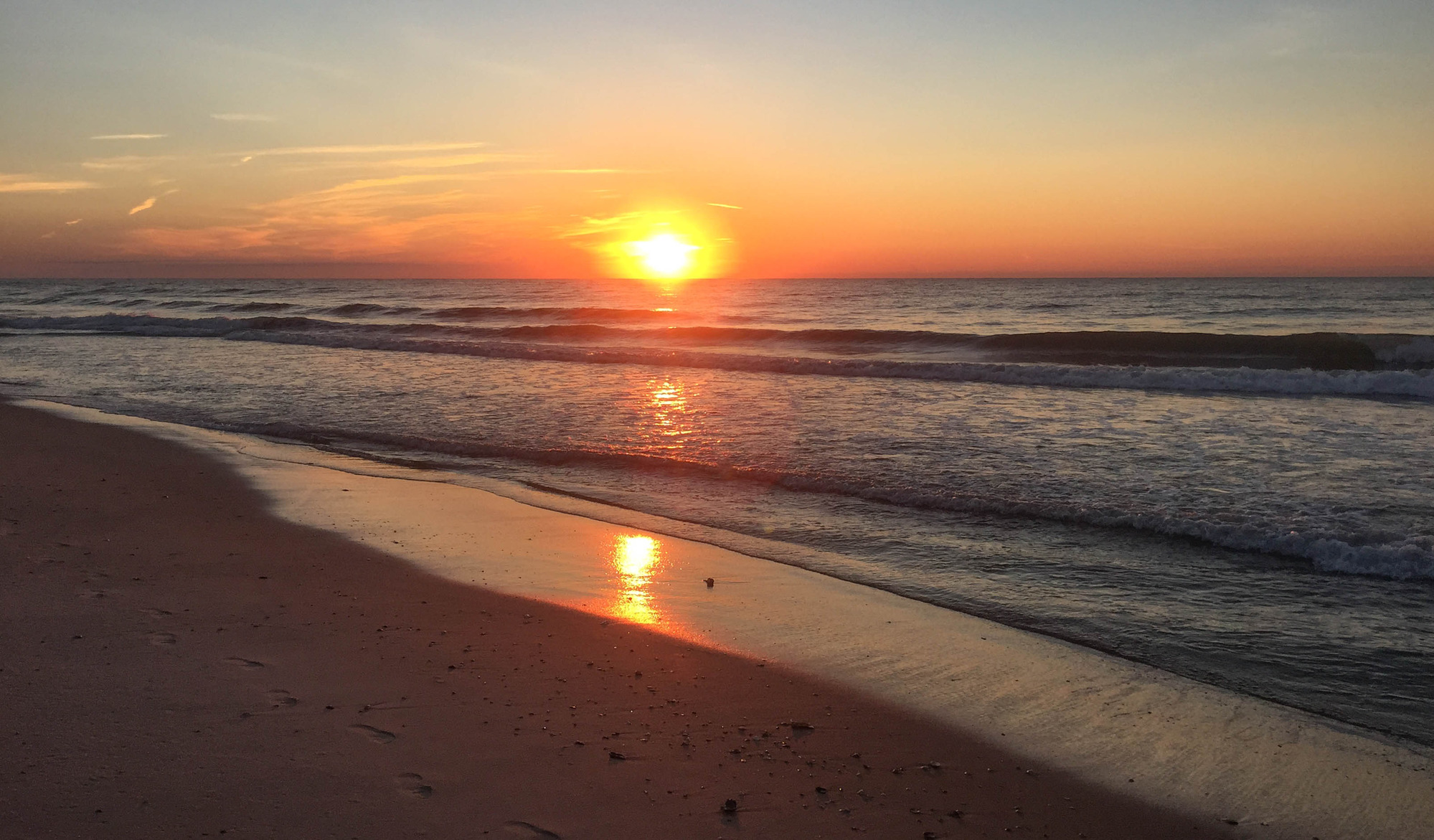 ---
So Many Wonderful Outdoor Activities To Choose From
A list of the outdoor activities include:
Biking: Cyclists may travel to Assateague over a bicycle-pedestrian bridge and follow a paved bike path along Bayberry Drive through 4 miles of island habitat.
Camping: Reservations are required from March 15 through November 15. There are five campsites to choose from including one which accommodates horses.
Crabbing: Be sure to bring a hand line or string with a weight and/or a crabpot or trap bait (chicken necks, bait fish), net with long handle, ruler to measure the crabs and a cooler with lid and ice.
Hiking: Trails include Life of the Dunes, Life of the Forest and Life of the Marsh complete with trail guides.
Horseback Riding: The national seashore does not offer horses for rent or horseback riding tours. Day use horseback riding is permitted in Maryland from October 9 through May 14. Riding is permitted on the beach only, east (ocean side) of the black and white posts.
Fishing: Surf fishing has been a popular recreational activity on Assateague Island for generations. A license is required.
Swimming: NPS Lifeguards supervise designated beach areas in Maryland and Virginia sections of Assateague. (Source: NPS)
---
3. Chesapeake & Ohio Canal National Historical Park | National Parks Near Baltimore
Distance From Baltimore: One hour via I-95 S & I-495 W.
Before the railroads took passengers and freight across the nation, before the interstate network of highways made America easily accessible by car or truck, the canal was a lifeline for communities.
In the 19th century, along the Potomac River, coal, lumber, and agricultural products floated down the waterway to market.
Today the Chesapeake & Ohio Canal National Historical Park is 184.5 miles of adventure. Originally, the C&O Canal was a lifeline for communities and businesses along the Potomac River as coal, lumber, grain and other agricultural products floated down the canal to market.
Visitors hike or bike the C&O Canal each year to enjoy the natural, cultural and recreational opportunities available.
RELATED: 5 EPIC Illinois National Parks
---
4. Clara Barton National Historic Site
Distance From Baltimore: 50 minutes via I-95 S & I-495 W.
Clara Barton is one of the most honored women in American history and rightly so.
During the American Civil War, Barton became known as an "Angel of the Battlefield." She courageously provided nursing care and supplies to soldiers. She found other ways to help the military too.
With permission from President Lincoln, she opened the Office of Missing Soldiers, helping to reconnect more than 20,000 soldiers with their families.
Clara Barton's compassion extended beyond the boundaries of her native land. She went on to volunteer with the International Committee of the Red Cross, providing civilian relief during the Franco-Prussian War.
Her greatest accomplishment, however, was the establishment of the American Red Cross on May 21, 1881.
Clara Barton served as first president of this organization Red Cross for 23 years, retiring in 1904. She died at her home in Glen Echo, Maryland, on April 12, 1912.
One of my favorite Civil War historians is Stephen B. Oates. He wrote a wonderful biography of Clara Barton titled Woman of Valor: Clara Barton and the Civil War.
---
Things To Do At The Clara Barton National Historic Site
The National Park Service has restored eleven rooms, including the Red Cross offices, parlors and Clara Barton's bedroom. Visitors to Clara Barton National Historic Site can see how Barton lived and worked surrounded by all that went into her life's work.
Visitors are led through the three levels on a guided tour emphasizing Barton's use of her unusual home. There are 9 acres of land at her Glen Echo home including the 38-room former residence of Barton.
RELATED: 6 EPIC National Parks Near Charlotte You'll Love
---
5. Fort McHenry National Monument & Historic Shrine | National Parks Near Baltimore
Distance From Baltimore: 12 minutes via Key Hwy & E. Fort Ave.
What a story this Maryland National Park site has to tell! Immortalized by Francis Scott Key during the War of 1812. "O! say can you see . . ."
Key did see! He saw the British bombardment of Fort McHenry in 1814.
American forces resisted the dramatic British bombardment of Fort McHenry and proved they could stand up to a great world power.
Key was inspired upon seeing the American flag still flying over the fort at dawn and wrote the poem "Defense of Fort M'Henry."
His poem was published and its stirring lyrics became known as the Star Spangled Banner.
This song was America's unofficial national anthem until President Herbert Hoover made it the official national anthem over a century later.
If you're interested in learning more about Key I recommend Francis Scott Key: The Life and Legacy of the Man Who Wrote America's National Anthem by Charles River Editors.

RELATED: 27 EPIC MARYLAND NATIONAL PARKS WORTH VISITING
---
Let's Take A Closer Look At The War Of 1812
The War of 1812 was crucial for the successful development of the United States. Why you might ask? Allow me to give you three important reasons.
First, it effectively destroyed the Indians' ability to resist American expansion east of the Mississippi River. General Andrew Jackson crushed the Creek Indians at the Battle of Horseshoe Bend in Alabama, while General William Henry Harrison defeated Indians in the Old Northwest at the Battle of the Thames. Abandoned by their British allies, the Indians reluctantly ceded most of their lands north of the Ohio River and in southern and western Alabama to the U.S. government.
Second, the war allowed the United States to rewrite its boundaries with Spain and solidify control over the lower Mississippi River and the Gulf of Mexico. Although the United States did not defeat the British Empire, it had fought the world's strongest power to a draw. Spain recognized the significance of this fact, and in 1819 Spanish leaders abandoned Florida and agreed to an American boundary running clear to the Pacific Ocean.
Third, the Federalist Party never recovered from its opposition to the war. In December 1814, delegates from New England gathered in Hartford, Connecticut, where they recommended a series of constitutional amendments to restrict the power of Congress to wage war, regulate commerce, and admit new states. (Source: Digital History)
---
Take a deeper dive into history
As a retired history teacher, I love to make book recommendations for those of you interested in taking a deeper dive. In the case of the War of 1812, I have three:
The War of 1812: A Forgotten Conflict, Bicentennial Edition by Donald R. Hickey.
1812: The War That Forged a Nation by Walter R. Borneman.
The Naval War of 1812: A Complete History by Theodore Roosevelt. Yes, it's that Theodore Roosevelt!
RELATED: 10 BEST Revolutionary War Sites In America
---
Explore Fort McHenry
I recommend beginning your adventure at the visitor center where you can see the park movie. It's a wonderful way to become familiar with the park's history.
The fort tour is self-guided with informative exhibits to help visitors understand its historical importance.
At the Fort McHenry National Monument and Historic Shrine, spectators can also partake in a variety of programs, including the Fort, Flag and Fire Ceremony every Saturday at 2 p.m. in July and August, which invites spectators to enjoy guided tours and even assist in the changing of the 42-foot flag.
After the history lesson, you can relax on the grounds and enjoy a picnic with the family.
My favorite part of the tour was soaking in the scenic views of the water and brushing up on American history with "flag talks" given by highly informative park rangers.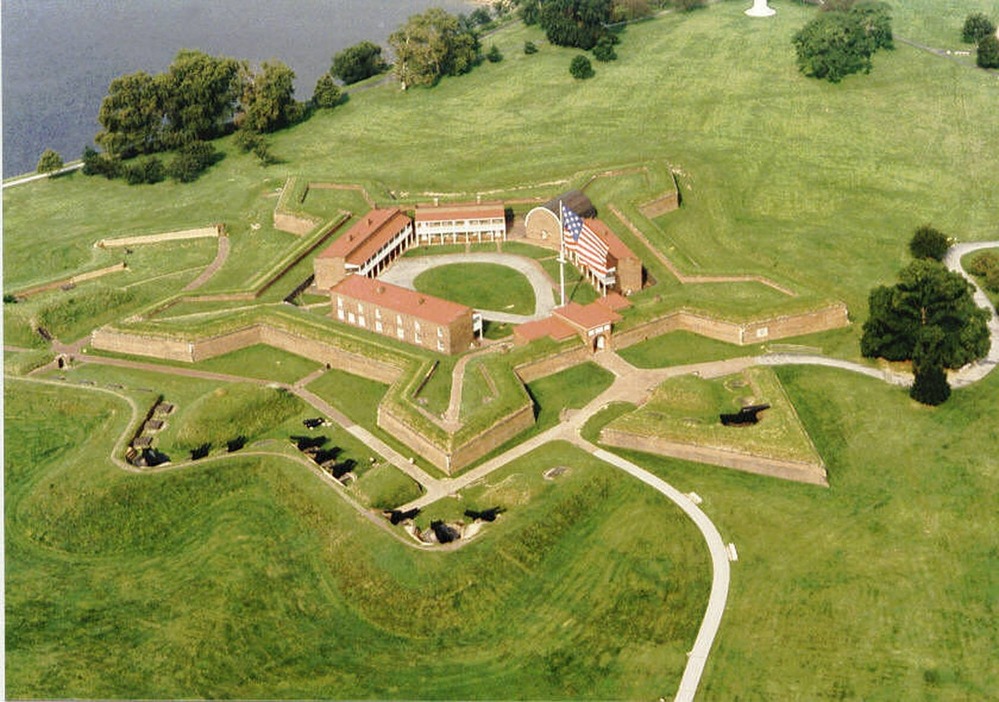 RELATED: 12 EPIC National Parks Near Atlanta You'll Love
---
6. Glen Echo Park
Distance From Baltimore: 50 minutes via I-95 S & I-495 W.
Glen Echo is another fascinating Maryland National Park. For over 100 years, Glen Echo Park has served as a place of amusement and leisure for its visitors.
The park was the dream of Edwin Baltzley whose claim to fame was the egg beater. He invented the device and then went into real estate development with his brother.
In July of 1888, the Baltzley Brothers purchased just over 500 acres that extended from Cabin John Creek and continued eastward along the Potomac River.
They named their property Glen Echo on the Potomac.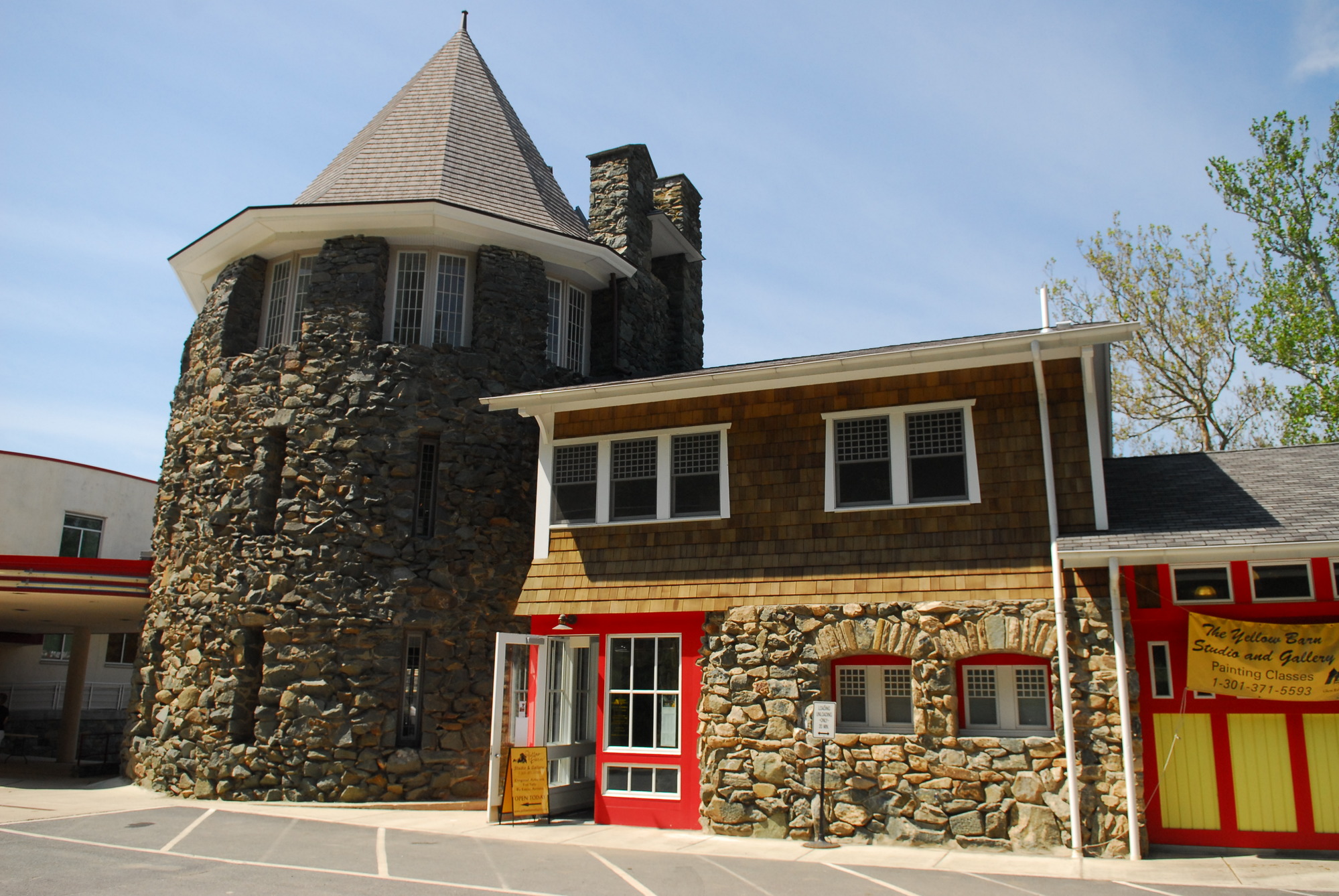 ---
Glen Echo Became A Part Of The Chautauqua Movement
Their park became a part of the Chautauqua Movement. This movement began in Chautauqua, New York, in 1874, as an organized way to teach Sunday-school organization, management, and Bible-study.
The National Chautauqua of Glen Echo, the 53rd such assembly to be established, was incorporated in February 1891, for "the purpose of establishing and maintaining an institution of Learning to be conducted upon the Chautauqua idea and plan."
In 1911, the Washington Railway and Electric Company was operating the trolley line from Washington, D.C. to Glen Echo and they were looking for a way to increase ridership on that particular line.
The company purchased the site and Glen Echo Amusement Park was born. (Source: NPS)
Glen Echo And The Summer Of Change
Believe or not, Glen Echo became a part of the Civil Rights Movement of the 1960s.
In the spring of 1960, a group of students organized themselves as the "Non-violent Action Group" (NAG) and began protesting Northern Virginia lunch counters, restaurants, and department stores.
During the summer of 1960, they came to Glen Echo Amusement Park. On the evening of June 30, Laurence Henry, a 26 year old Howard University student, led approximately two dozen NAG members, both black and white, and two high school students on a protest of Glen Echo Amusement Park.
With the support of Attorney General Robert Kennedy, on March 14, 1961, announcement that the park would open its doors to any patron, regardless of skin color.
RELATED: 5 MUST-SEE Historic Sites In Alabama
---
Glen Echo Becomes A National Park
The General Services Administration officially acquired the title to Glen Echo Park on April 1, 1970. The Glen Echo tract and title was officially transferred to the National Park Service on March 5, 1976.
Today Glen Echo Park is an arts and culture park. As for the amusement park, the only ride remaining is the carousel.
---
7. Harpers Ferry National Historical Park
Distance From Baltimore: One hour & 11 minutes via I-70 W & US-340 W.
Just as the name of Francis Scott Key is inexorably connected to Fort McHenry so is the name of John Brown likewise linked with Harpers Ferry.
In October of 1859, Brown led a raid against the military arsenal at Harpers Ferry.
The raid was intended to be the first stage in an elaborate plan to establish an independent stronghold of freed slaves in the mountains of Maryland and Virginia.
Brown was captured during the raid. He was convicted of treason and hanged, but the raid served as a flashpoint for a national on the brink of Civil War.
In the North, Brown was hailed as a hero while is the South he was depicted as the devil incarnate. This event helped move the two sections of America ever closer to Civil War.
---
Things To Do At Harpers Ferry
History truly comes to life at Harpers Ferry. There visitors can explore museums and exhibits, hike to overlooks or along Civil War skirmish lines, join a ranger-guided tour or sign-up for a living history workshop.
I recommend beginning your visit at the visitors center where you can pick up helpful information. Rangers are available to answer your questions.
Before heading out to explore the town and its surrounding natural beauty, as a history buff I recommend a stop at the Harpers Ferry Park Association's Bookshop. It has a wonderful collection of books on the Civil War.
If you're looking to combine history and nature then check out the 22 miles of hiking trails at Harpers Ferry. It happens to be the mid-point of the 2,178-mile Appalachian Trail.
Picnicking is also available at Harpers Ferry National Historical Park at a designated picnic area adjacent to the Visitor Center parking lot. Picnic tables are on a first-come, first-serve basis.
RELATED: 30 EPIC Virginia National Parks Worth Visiting
---
8. Harriet Tubman Underground Railroad National Historical Park | Maryland National Parks
Distance From Baltimore: One hour & 53 minutes via US-50E/Ocean Gateway.
As one who taught history for almost thirty years, I'm still enthralled today by stories of the Underground Railroad.
The challenge for me was to explain to my students that, despite the fact that those who helped runaway slaves escape to freedom were called "conductors," this was not a real railroad by any stretch of the imagination.
Instead, The Underground Railroad was a network of people, African American as well as white, offering shelter and aid to escaped enslaved people from the South.
The Fugitive Slave Act of 1850 empowered slaveholders to pursue these runaways to the northernmost reaches of America and bring them south once again.
This meant that runaways had to escape to Canada to be truly free.
People known as "conductors" guided these fugitives. Hiding places included private homes, churches and schoolhouses. These were called "stations," "safe houses," and "depots."
The people operating them were called "stationmasters." An estimated 100,000 people were freed by their heroic efforts.

---
Harriet Tubman
The most famous of the conductors was herself born a slave. In 1849, Araminta Ross, escaped a plantation in Maryland with two of her brothers.
Harriet Tubman became her married name and one by which she would win eternal fame.
Tubman returned to the south to lead her niece and her niece's children to Philadelphia via the Underground Railroad. She became a dedicated abolitionist who is believed to have personally rescued 300 people.
After the Civil War began, Tubman became head of an espionage and scout network for the Union Army.
She provided crucial intelligence to Union commanders about Confederate Army supply routes and troops and helped liberate enslaved people to form Black Union regiments.
An excellent book about this extraordinary women is Scenes in the Life of Harriet Tubman by Sarah Bradford.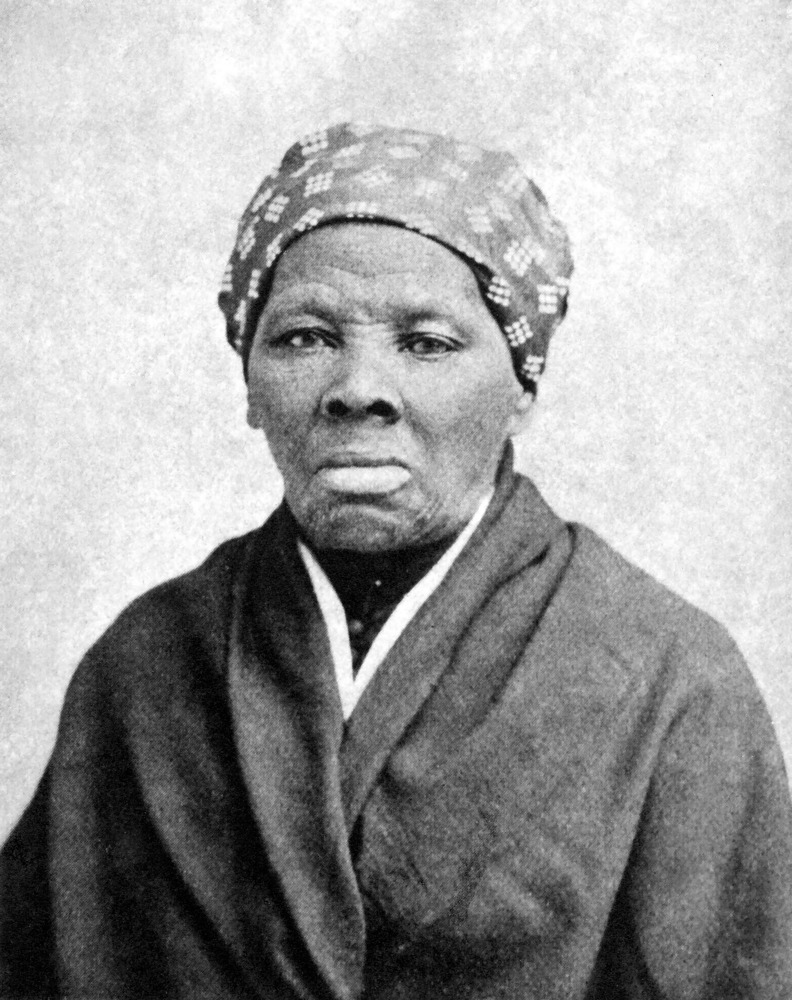 ---
Things To Do At The Harriet Tubman National Historical Park
It's an incredible experience to adventure to walk into the Harriet Tubman Underground Railroad Visitor Center. It's in the heart of Dorchester County, Maryland, amid farm fields, creeks, and marshes.
You will find exhibits, an audio-visual program, visitor information, a museum store, research library, and seasonal interpretive programs.
While you're in the neighborhood, you should also head over to Dorchester to see The Harriet Tubman Museum & Education Center. It started in the 1980s. It's run by dedicated local volunteers who want to share Harriet Tubman's story and preserve her legacy.
The museum building features a powerful and moving mural of Harriet Tubman that has attracted attention from around the country.
RELATED: 20 Best Black History Sites In America For You To Visit
---
9. Piscataway Park | National Parks Near Baltimore
Distance From Baltimore: One hour & 6 minutes via I-495 S/I-95 S.
If you're looking for a lovely place to spend the day then why not visit Piscataway Park? If you enjoy watching wildlife it's home to bald eagles, beavers, deer, foxes, ospreys, and many other species.
The park also has a public fishing pier and two boardwalks over fresh water tidal wetlands, a variety of nature trails, meadows, and woodland areas.
While you're there you should also check out the National Colonial Farm. It's a historic farm museum that demonstrates 18th century agriculture.
RELATED: 40+ BEST NATIONAL PARKS BOOKS
---
10. Star-Spangled Banner National Historic Trail
Distance From Baltimore: 13 minutes via Key Hwy & E. Fort Ave.
The 560-mile Star-Spangled Banner National Historic Trail takes you to battlefields and landmarks of the War of 1812. Points of particular interest include:
Flag Raising at Fort McHenry
Star-Spangled Banner Flag House and Museum
Jefferson Patterson Park & Museum
Fort Washington
Concord Point Lighthouse
North Point Beachhead War of 1812 Historic Sign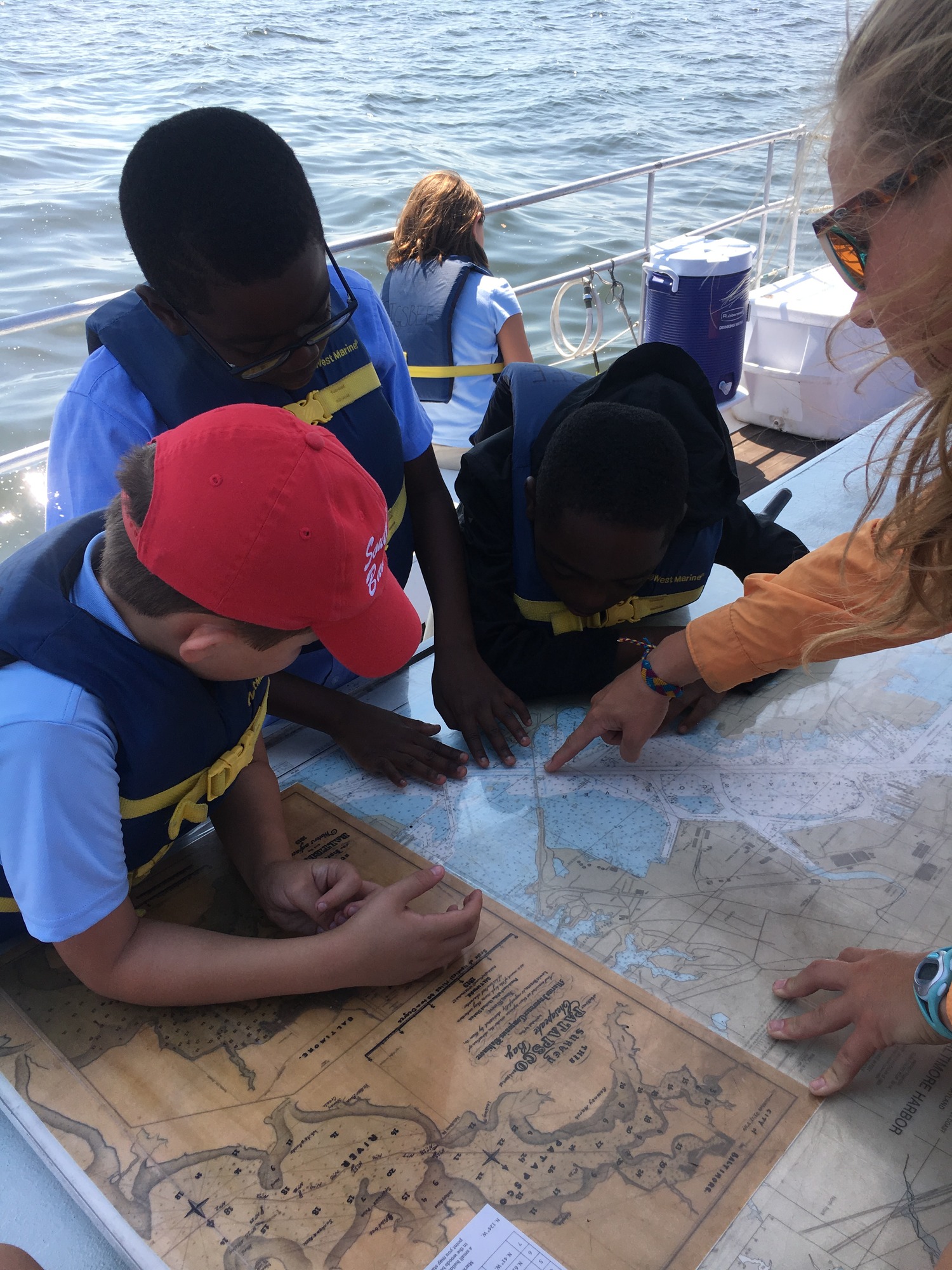 RELATED: 25 BUCKET-LIST FAMOUS LANDMARKS IN AMERICA (MUST-SEE)
---
Map Of National Parks Near Baltimore
---
List Of National Parks Near Baltimore
Antietam National Battlefield
Assateague Island National Seashore
Chesapeake & Ohio Canal National Historical Park
Clara Barton National Historic Site
Fort McHenry National Monument & Historic Shrine
Glen Echo Park
Harpers Ferry National Historical Park
Harriet Tubman Underground Railroad National Historical Park
Piscataway Park
Star-Spangled Banner National Historic Trail
---
Learn More About Maryland With These Exciting Book Recommendations From More Than Just Parks
We're More Than Just Parks which means we're more than just parks. We believe that it's not about the destination. Rather, it's about the journey.
And it's a journey of the body and the mind which is why we love to give you the opportunity to take a deeper dive so that you can learn about the history behind these special places.
With that in mind, we've got some wonderful book recommendations for you.
RELATED: 40+ Best National Parks Books
Our goal here at More Than Just Parks is to share the beauty of America's national parks and public lands through stunning short films in an effort to get Americans and the world to see the true value in land conservation.
We hope you'll follow our journey through the parks and help us to keep them the incredible places that they are. If you're interested in joining the adventure then please sign up below!